Continuing with the destination cupcake series, this time we are headed to the other side of the world for Destination Kiwi aka New Zealand inspired cupcakes.

The inspiration for this destination cupcake series actually came from my sister-in-law Danielle. After learning of my plans to travel, she convinced me to make cupcakes inspired by each destination I visited. It's important to note here that I have no formal cupcake baking experience; I just love baking cupcakes!
But, enough of that. Let's get to New Zealand!

One of the first things I asked my Airbnb host in Auckland was what she considered to be the flavours of New Zealand. In hindsight, that was strange question that I could have phrased better. But after a brief pause she told me that it's hard to pinpoint specific flavours since New Zealand cuisine is a reflection of the many nationalities that call the country home.

So, as I ate my way through New Zealand I often thought about how I could translate what I was eating into cupcakes. Kūmara? Feta cheese? Lamb? Hmm, maybe not. I had to change my focus. And by the time I got to Queenstown I had figured it out. When I thought of New Zealand, there were in fact two flavours everywhere: kiwifruit and mānuka honey.
Destination Kiwi Cupcakes

While the kiwifruit has been one of New Zealand's top horticultural exports for decades, the fruit is not native to New Zealand. It was introduced to New Zealand from China in 1904. Originally called Chinese Gooseberries, the fuzzy brown fruit was later renamed kiwifruit, after New Zealand's national bird the Kiwi. So how was I going to incorporate the tangy kiwifruit into my cupcake? In jam form, of course!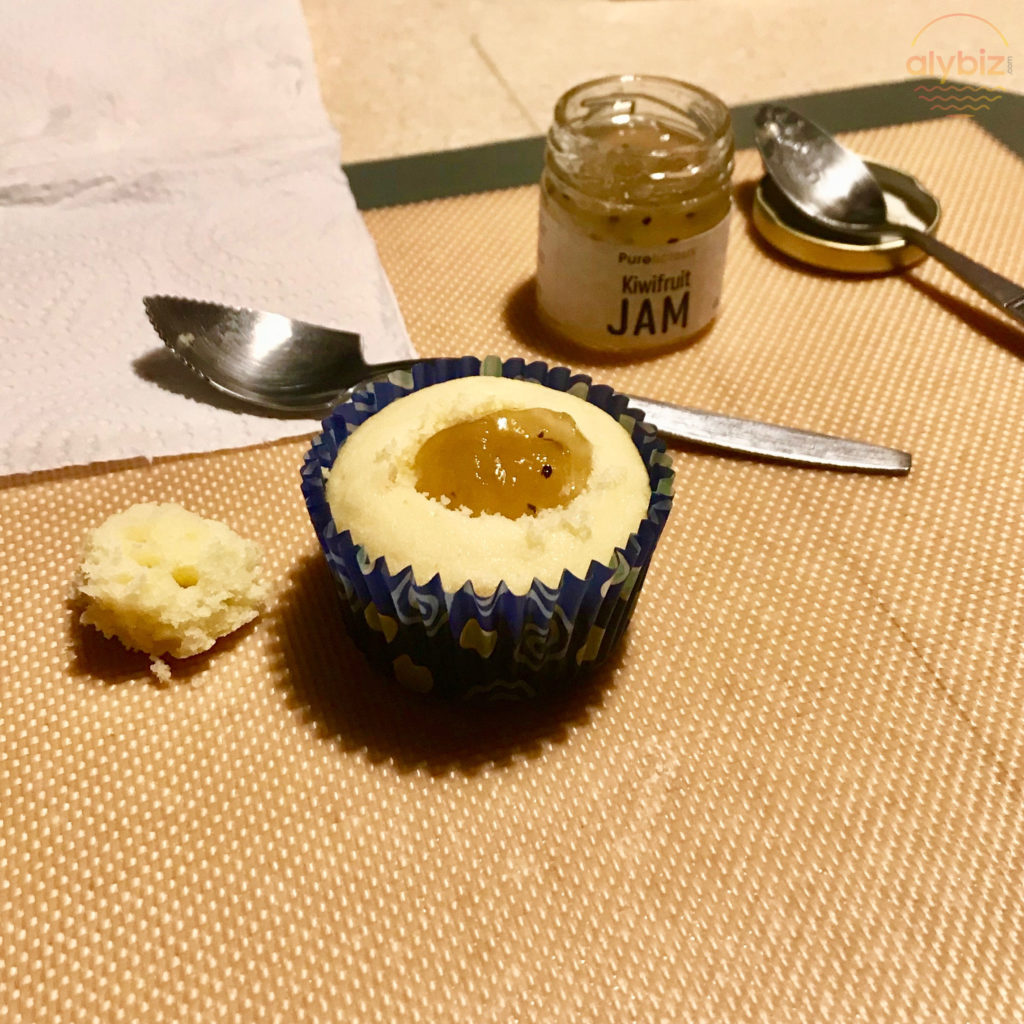 Mānuka honey isn't your ordinary honey. Made only from the nectar bees collect from flowers of the native mānuka bush, it is widely known for its health and wellness properties. However, not all mānuka honey is created equal and, depending on how you plan to use it, you should pay attention to the grading system. Since my intention was just to drizzle the honey over the buttercream, I wasn't too fussy.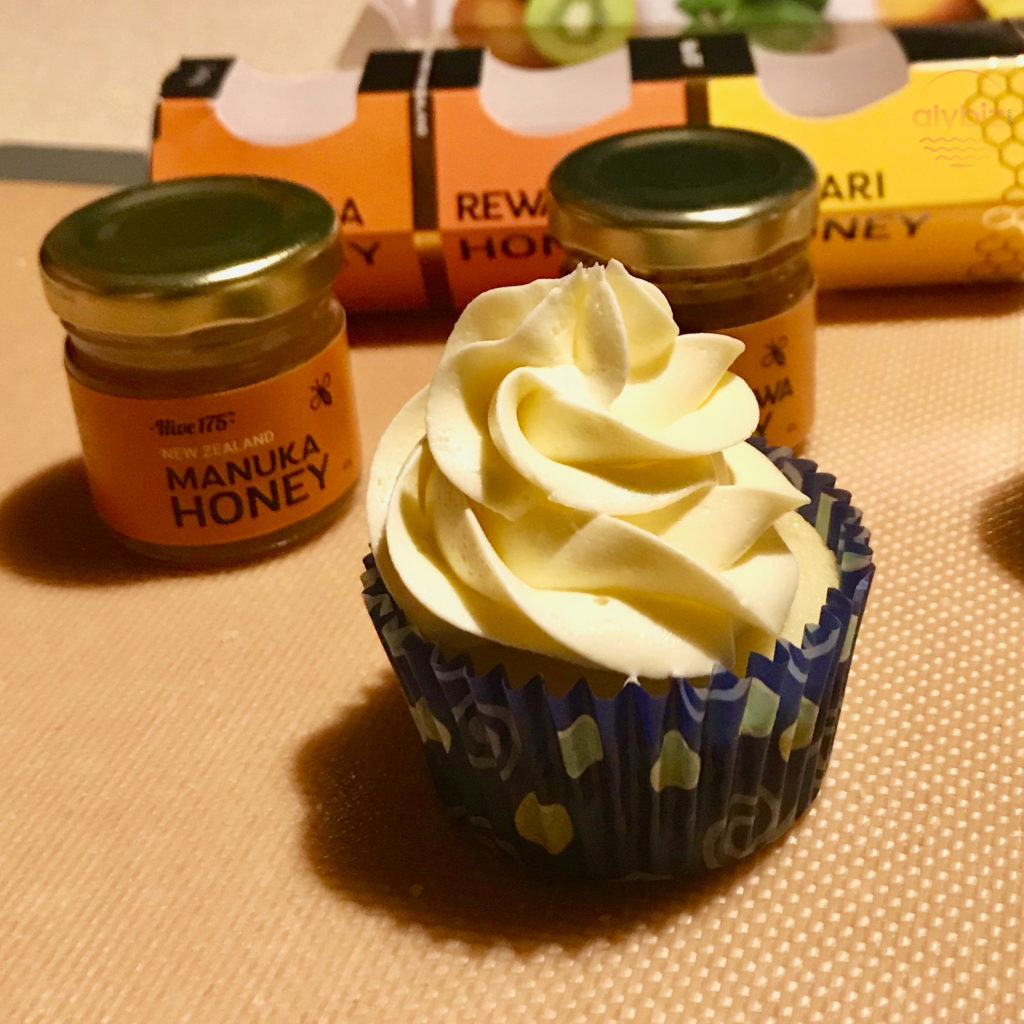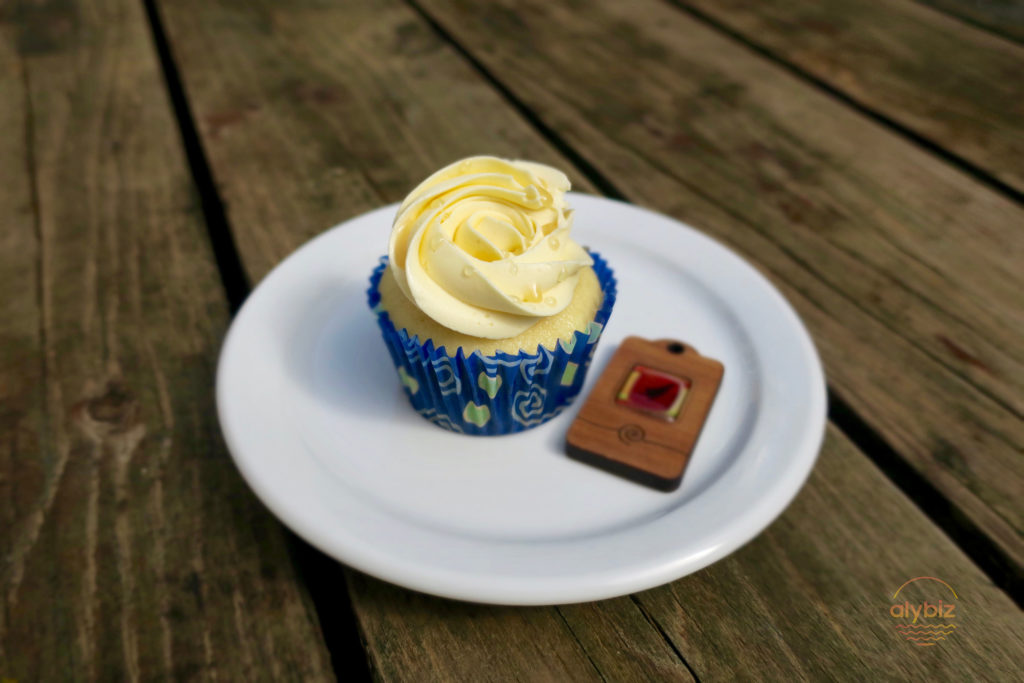 To make these destination kiwi cupcakes I adapted the Brown Eyed Baker's margarita cupcake recipe using lemon instead of lime. Oh, and I left out the tequila. With a kiwifruit jam-filled centre and mānuka honey "dew drops", these New Zealand inspired cupcakes are the perfect sweet and tangy treat.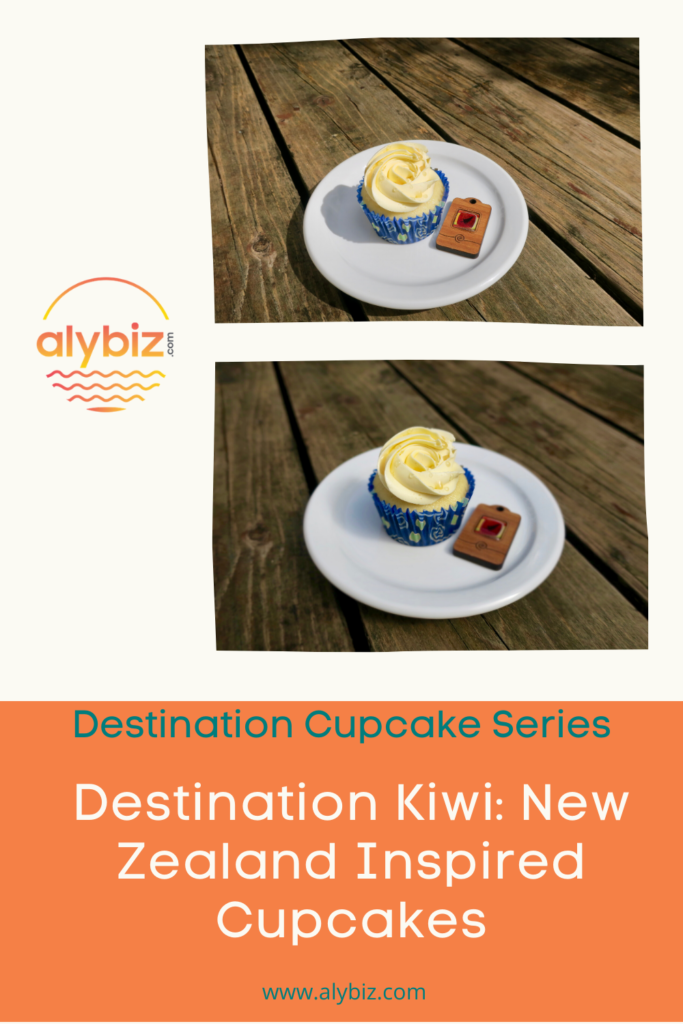 (Visited 324 times, 1 visits today)