Everyone I told I was on my way to New Zealand asked the same question: "New Zealand? That's so far away. Why New Zealand?" My answer? "To look for Hobbits, of course!" Yes, I will admit that my love for the Lord of the Rings and secret wish to move into the Shire played a part in my decision to venture to the other side of the globe. However my journey to Middle Earth actually started some years after I first saw (and read) The Fellowship of the Ring with a grad school project on destination branding.

While a graduate student at American University, my research focused primarily on the theories of destination branding, in particular the relationships between first impressions and visitor experiences. As I spent hours scouring through journal articles, text books and case studies, I noticed the 100% Pure New Zealand campaign, launched in 1999, was a steady example of a destination that was doing it right. My list of dream destinations soon grew one country longer.

In 2017, New Zealand's tourism industry surpassed dairy as the largest export industry in terms of foreign exchange earnings. Tourism has since remained on top, contributing 21% of that foreign exchange earning. While this can be attributed to a number of factors, it's hard to deny the impact of the Lord of the Rings and The Hobbit trilogies, both filmed in New Zealand.

Tourism New Zealand capitalized on the buzz created by the movies and, in 2012, launched the 100% Middle Earth, 100% Pure New Zealand campaign. New Zealand wasn't just the film location for some movies. New Zealand is Middle Earth.
So where does one go to look for hobbits in 
Middle Earth 
New Zealand? To Hobbiton, of course!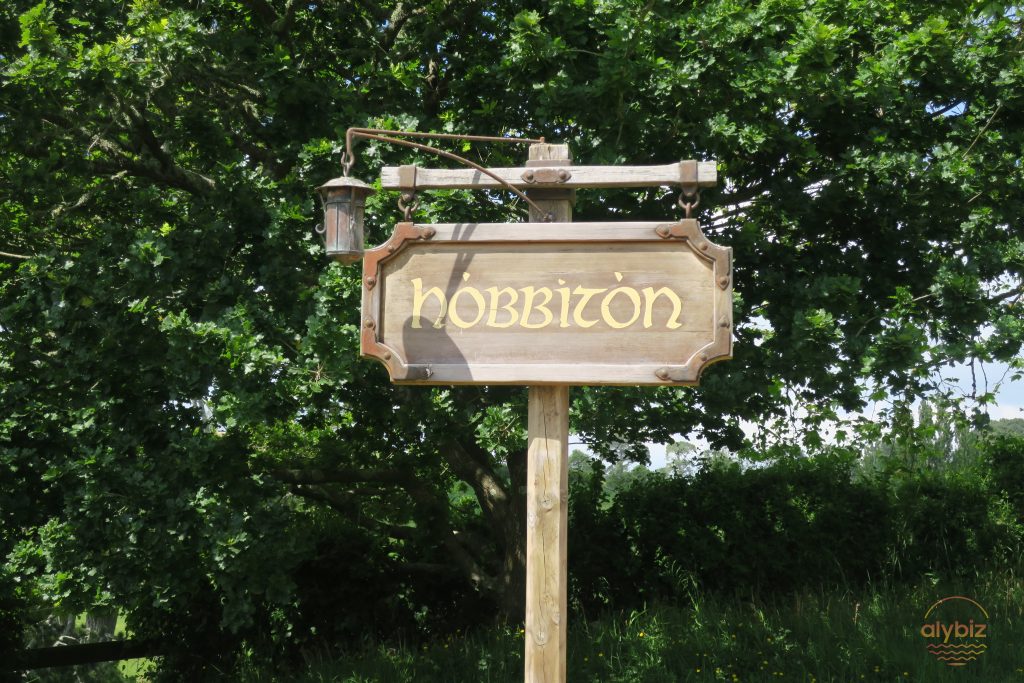 The Hobbiton Movie Set, located in Matamata about 2 hours drive from Auckland, is one of New Zealand's top tourist destinations attracting more than 3,000 visitors each day. Nestled between rolling hills of a sheep farm, the movie set was constructed in 1999 with the plan being to dismantle and remove the structures once filming wrapped. Some of the temporary structures remained and, in 2002, guided tours opened up for visitors. Recognizing the potential for a much larger visitor attraction, when Peter Jackson and his team returned to Matamata in 2009 to film The Hobbit trilogy, a permanent Hobbiton was built.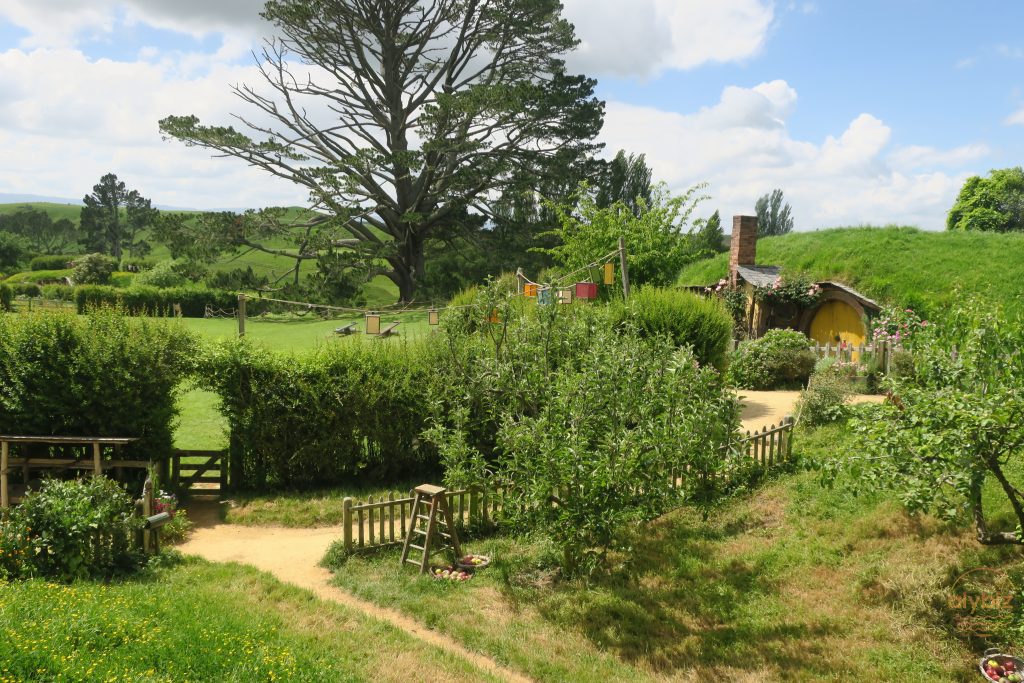 As my tour group made our way through flower gardens and past hobbit houses, I couldn't help but marvel at the care and attention that went into making the set look as realistic as possible. From the puffs of smoke wafting from chimneys to laundry swaying in the breeze on clothes lines, it wouldn't have been hard to convince me that there were hobbits living there.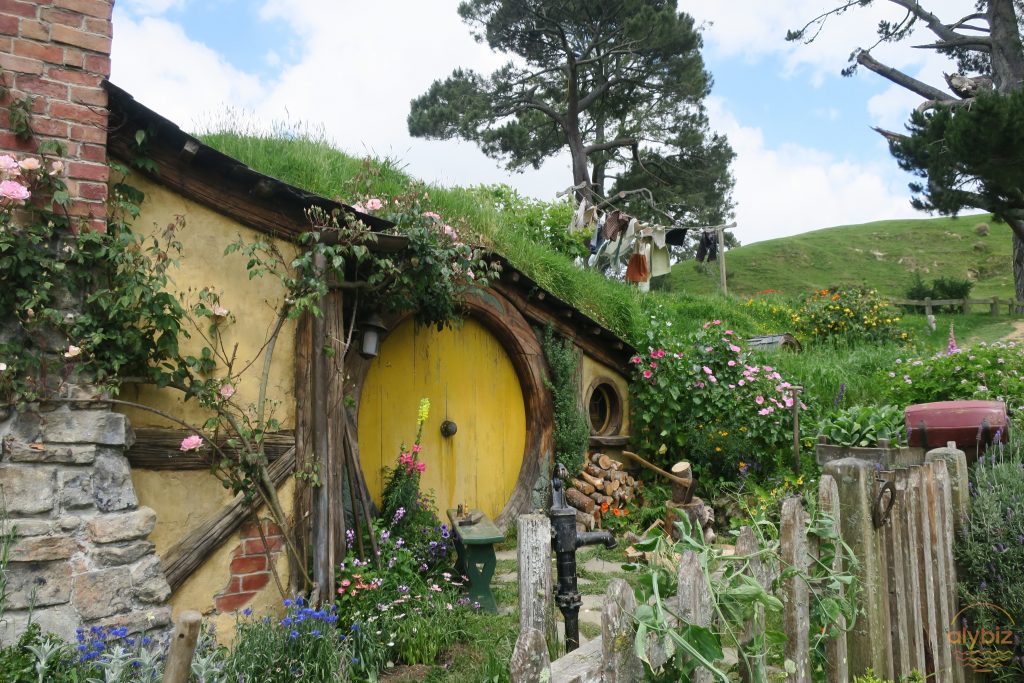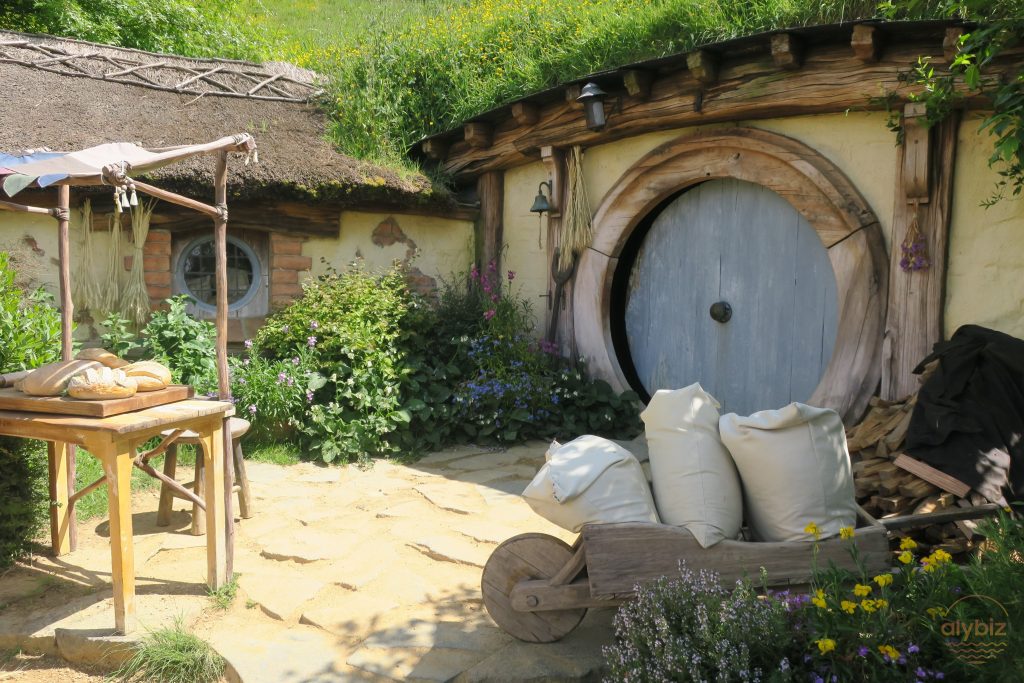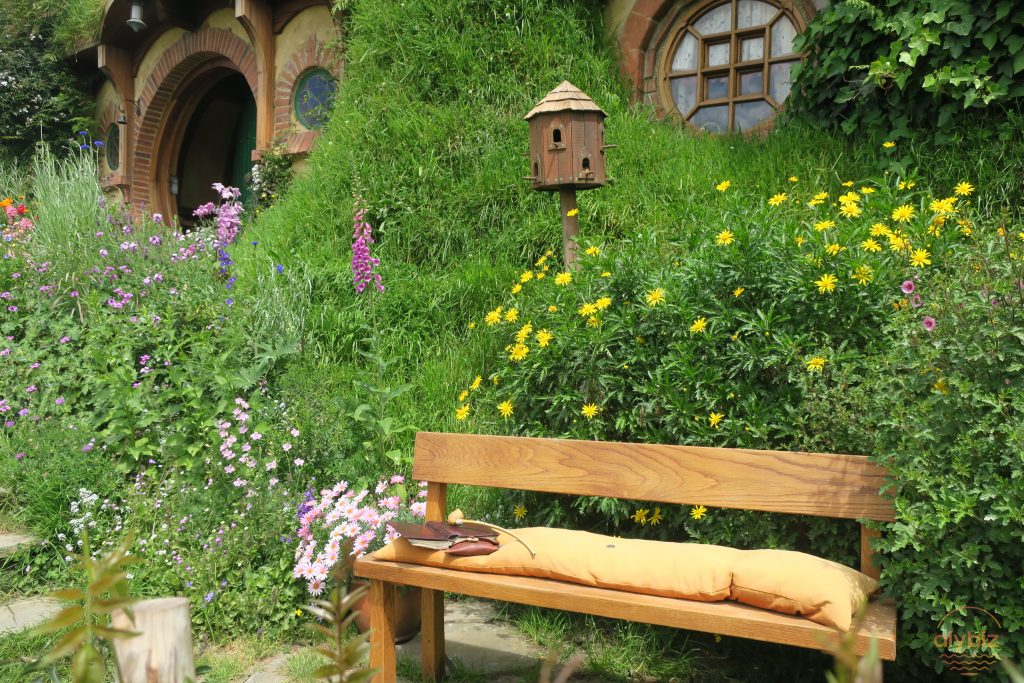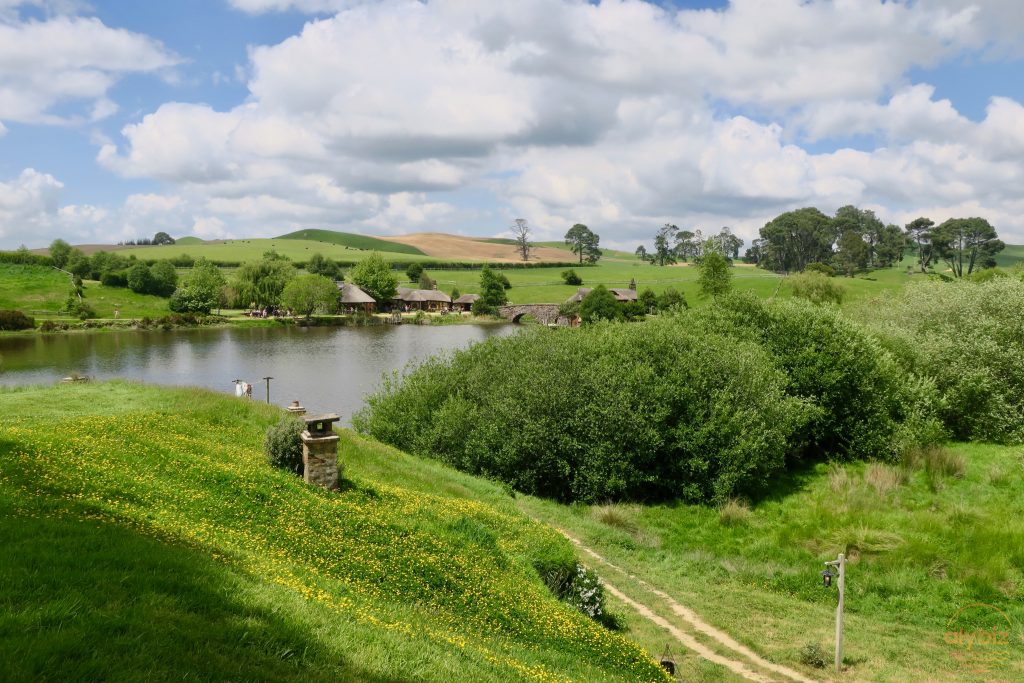 The guided tour through Hobbiton takes just about an hour and ends with a beverage at the Green Dragon Inn. On offer during my tour were an amber ale, a traditional English ale, and a non-alcoholic ginger beer from the Southfarthing Range, available only at Hobbiton. I chose the amber ale, Girdley Fine Grain. Since I was on a full day outing from Auckland, I opted for the tour & lunch combo which was a delicious buffet of hobbit fare (think lots of meat, potatoes and vegetables) served in the Party Marquee.

If you're a huge fan, a small one or have never read the books or seen the movies, the Hobbiton Movie Set is a must-visit on your journey to Middle Earth. With daily tours running from the Shire's Rest if you're self-driving, and a number of day tour options if you're not, there's no excuse!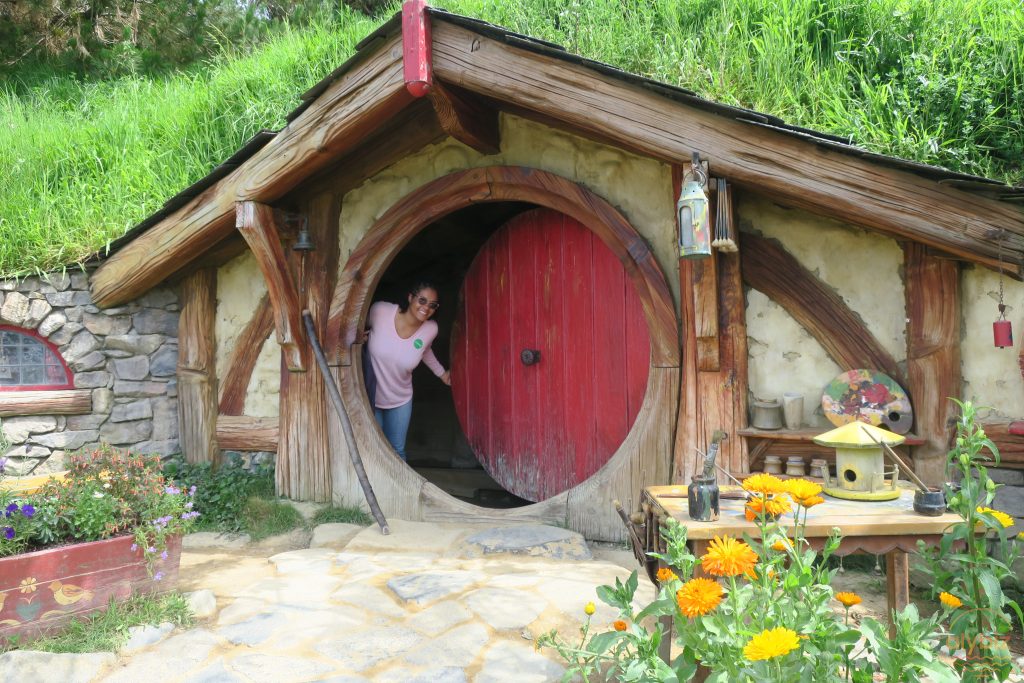 So, do you think I got my wish and moved into the Shire? Stay tuned for my next post to find out!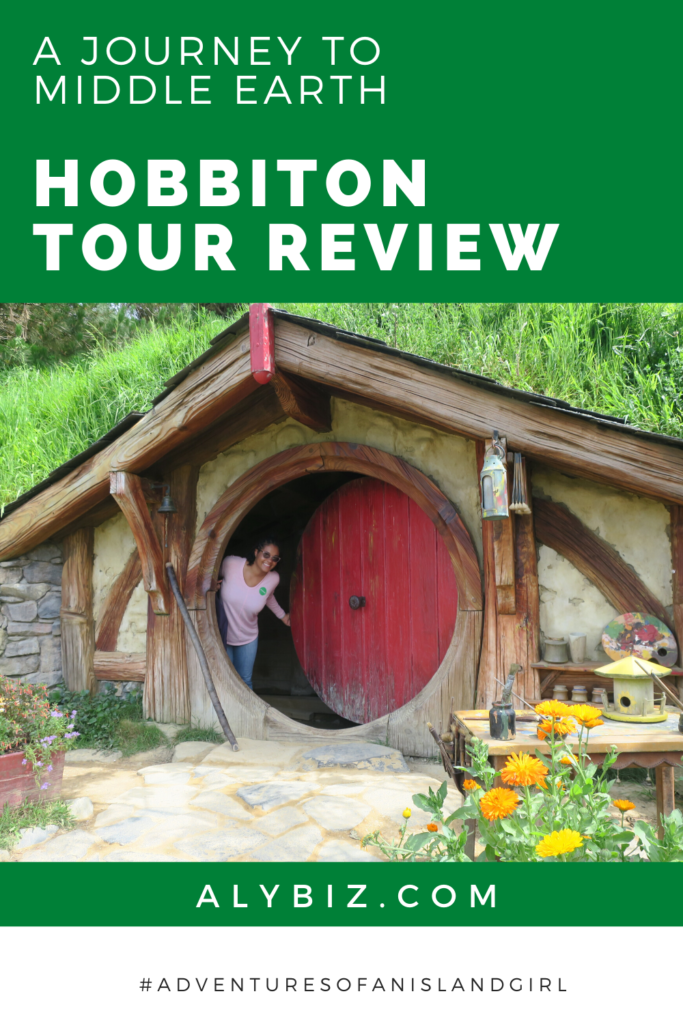 (Visited 606 times, 1 visits today)