Every now and then you need to take a brain break – a day off from the projects, assignments and all the work to relax and recharge. Sometimes, that means spending a quiet day reading in bed or catching up on shows. But when your bedroom is also your office, the distinction between work and rest gets blurry and you need an escape. Luckily it's still #ParadiseAtHome over here and there are many specials still on, including one that lets you be enchanted at Coyaba Beach Resort.

Even though being the boss and only employee means that I have some measure of flexibility in how my work days go, I still struggle to give myself permission to not be busy all the time. I was long overdue for a brain break when my friends at Coyaba Beach Resort invited me to spend the day with them.
A Coyaba day pass? Yes, please!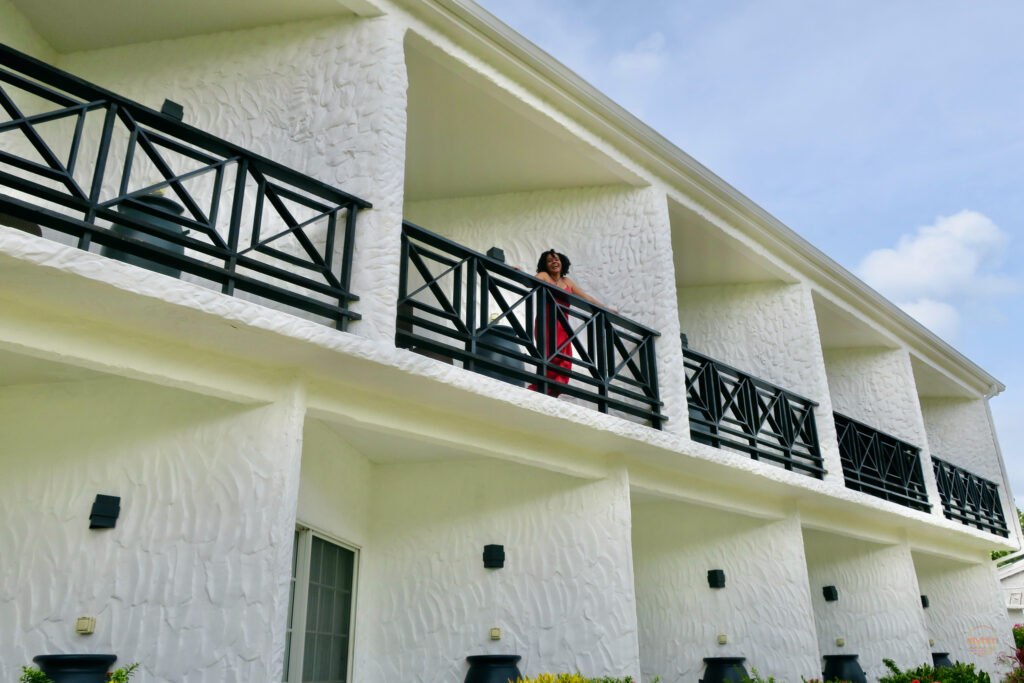 Coyaba Beach Resort is an 80-room, locally-owned resort situated on a beautifully landscaped garden just steps away from Grand Anse Beach. Coyaba is perfect for couples, families and solo-staycationers like me.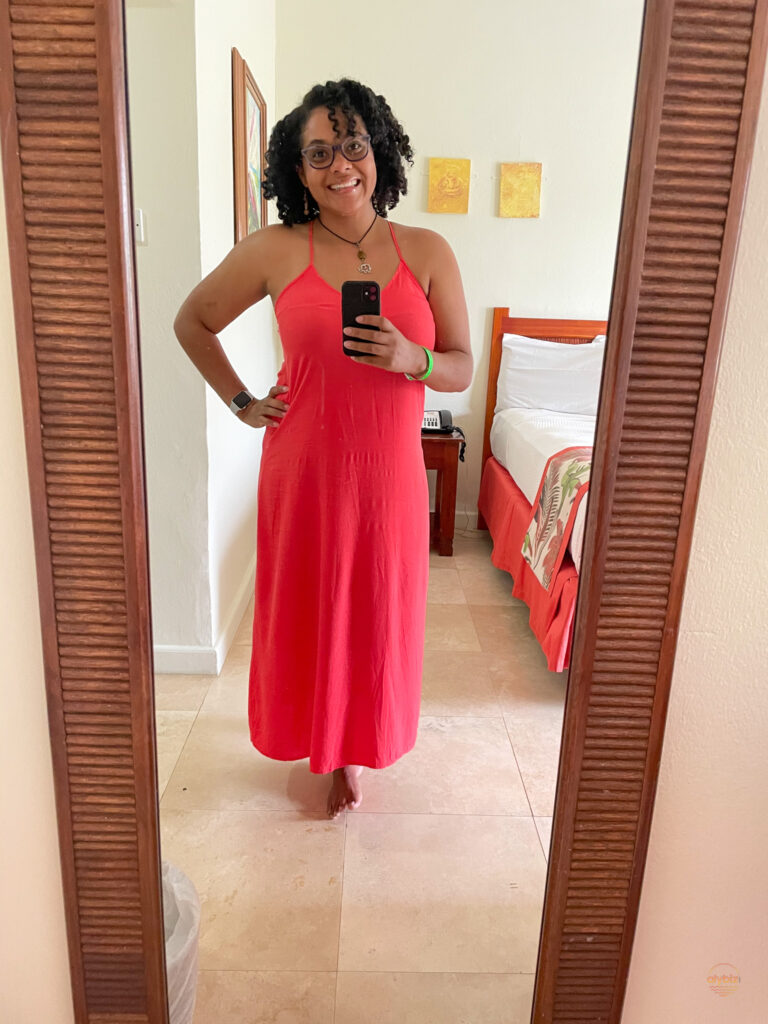 Coyaba's day pass package, which runs from 9am – 5pm, offers guests a day-room, breakfast, lunch, unlimited non-alcoholic beverages and use of the facilities (pool, gym, tennis court) for EC$270 (single) or EC$450 (double). Some monthly specials include a few extras, like the March special which added 2 alcoholic beverages and an express back massage to the standard day pass package.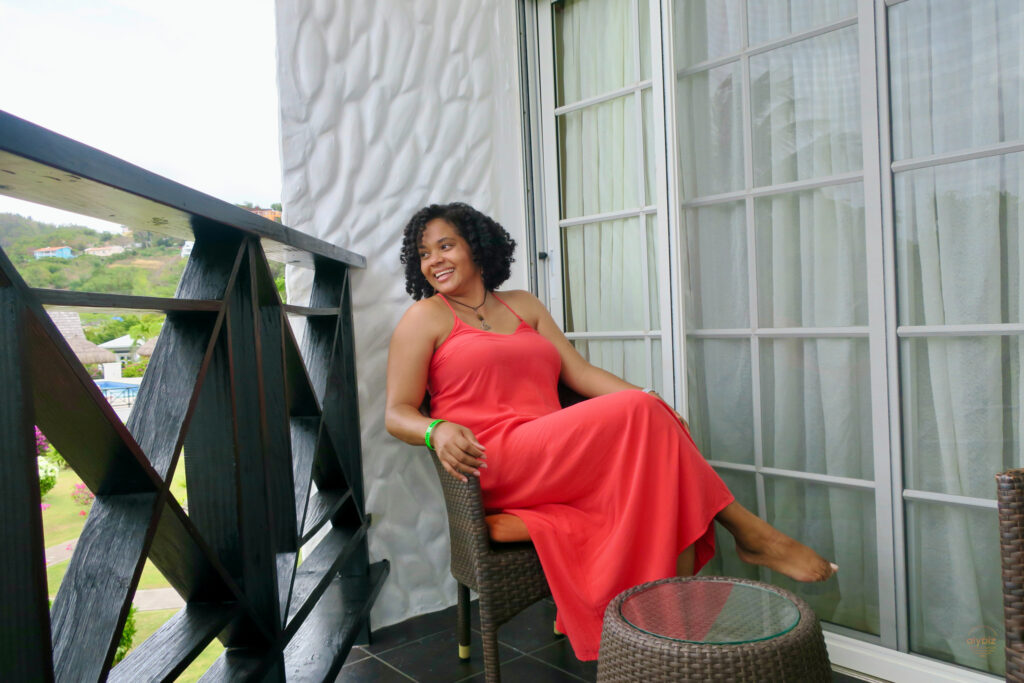 After checking in and depositing my things in my room, I headed to the restaurant for my first activity: breakfast. B.C. (before Covid), the breakfast buffet offered a selection of hot and cold options. Now, the same options are available, but with table service instead. Breakfast options include West Indian staples such as fried bakes, salt fish souse, fish cake and fried plantain. You can also order pancakes, bacon, sausage, eggs (scrambled, poached or an omelet), and my all-time favourite, breakfast potatoes. Seriously, my love for breakfast potatoes, hash browns and tater-tots knows no bounds.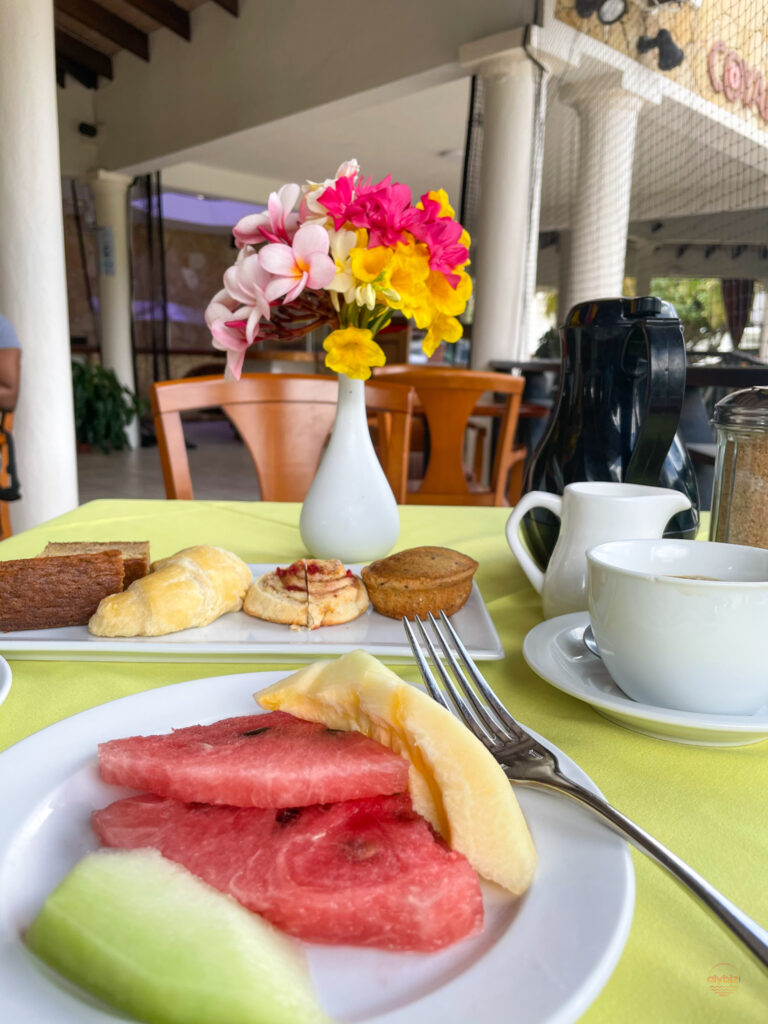 The Enchanted Garden

When I eat alone one of two things happen: 1) I get so lost in my thoughts that before I know it I have plotted an entire story. Or 2) I become extra observant of my surroundings. The latter happened during breakfast. I noticed two birds trying to build a nest at the top of a pillar. But as I stared at them, I realized that these weren't ordinary birds. I think they were Grenada doves (Leptotila wellsi). The Grenada dove is endemic to Grenada but unfortunately also critically endangered, meaning I hadn't seen a Grenada dove in years. Coyaba's garden is enchanted after all.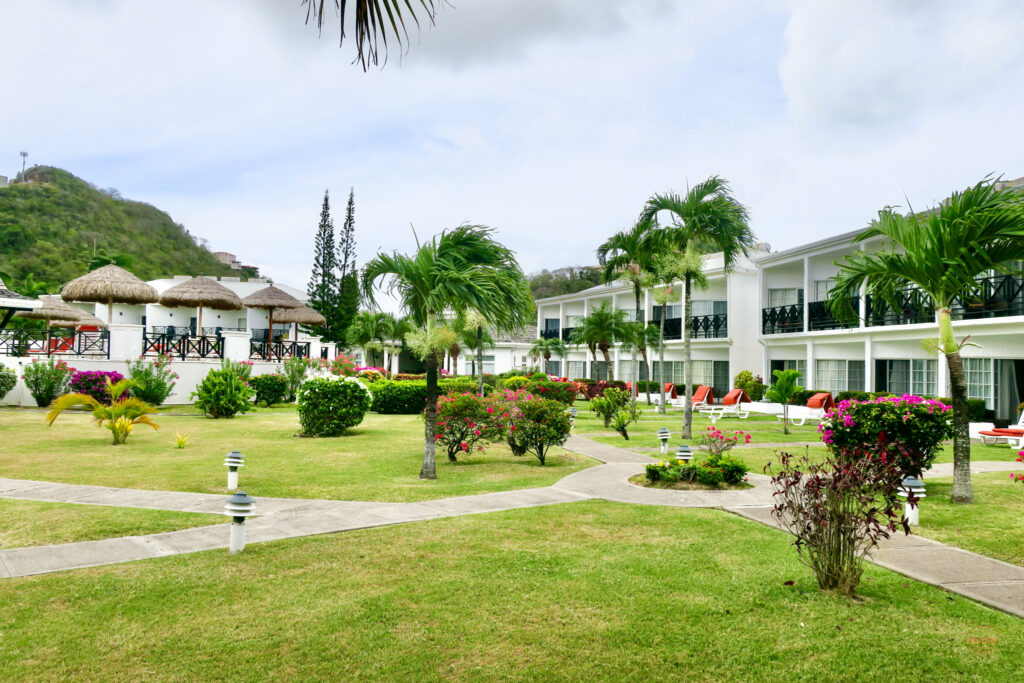 While eating I also heard a rooster crowing. That shouldn't have surprised me because #IslandLife, but it was after 10am. Why was this rooster still making noise? I couldn't see him from my table though, so after breakfast I took a walk through the garden to look for him. But alas! I didn't find him. I saw lots of butterflies and small birds fluttering around but no rooster. Had I imagined him?

Turns out I didn't. Affectionately named Boris, this rooster took up residence during last year's lockdown and spends his days strolling and crowing. Maybe I'll see him next time.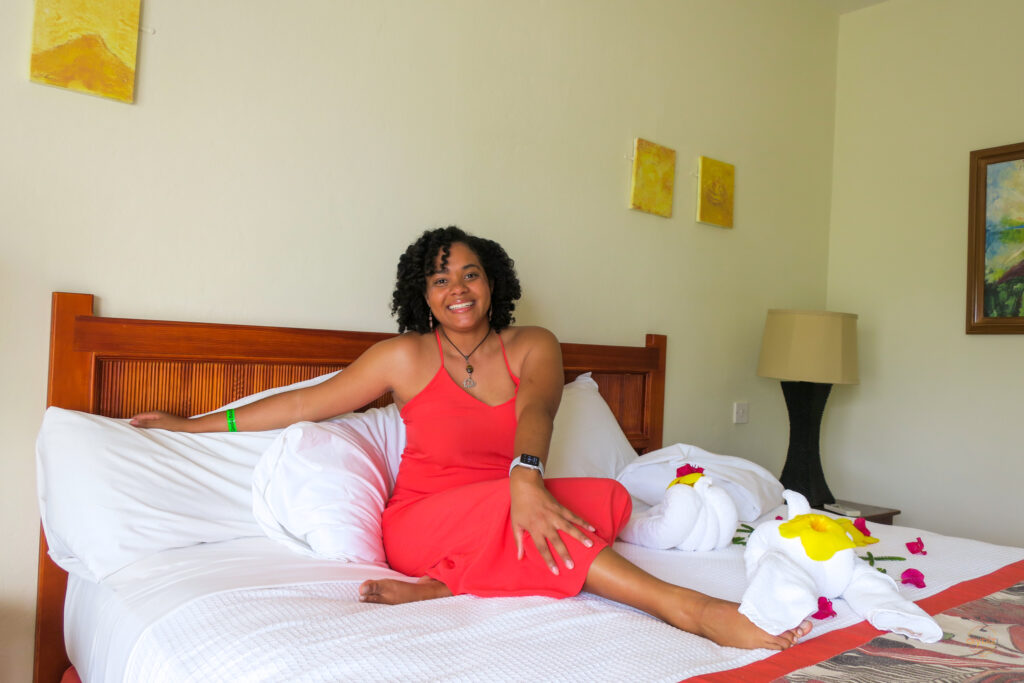 One of the things I love the most about Coyaba's day pass is the room. It's great not having to carry a bag around all day. And, when you need a change of scenery from lounging by the pool, you can head back to your room to lounge some more…or have a solo dance party. Pro-tip: the outlets in the rooms are 220V, so make sure to bring your 3-pin adapter or a power bank, just in case.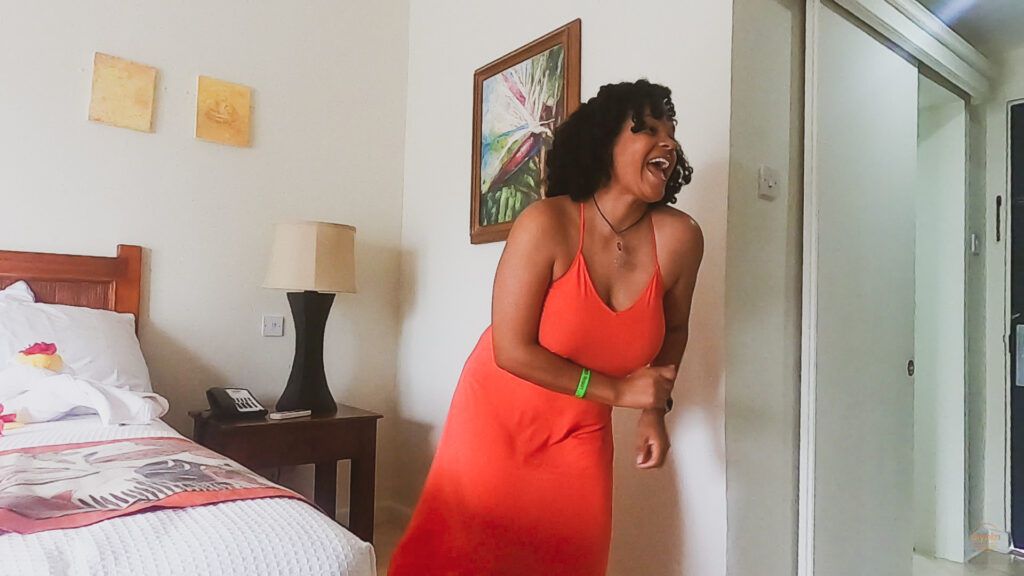 Ready for some underwater fun?

Usually (pre-Covid that is), the Coyaba day pass would include non-motorized water sports such as kayaking or sailing on a hobie cat. This has been limited as a result of the Covid restrictions, but I was able to try a new underwater experience that's coming soon to the Coyaba day pass.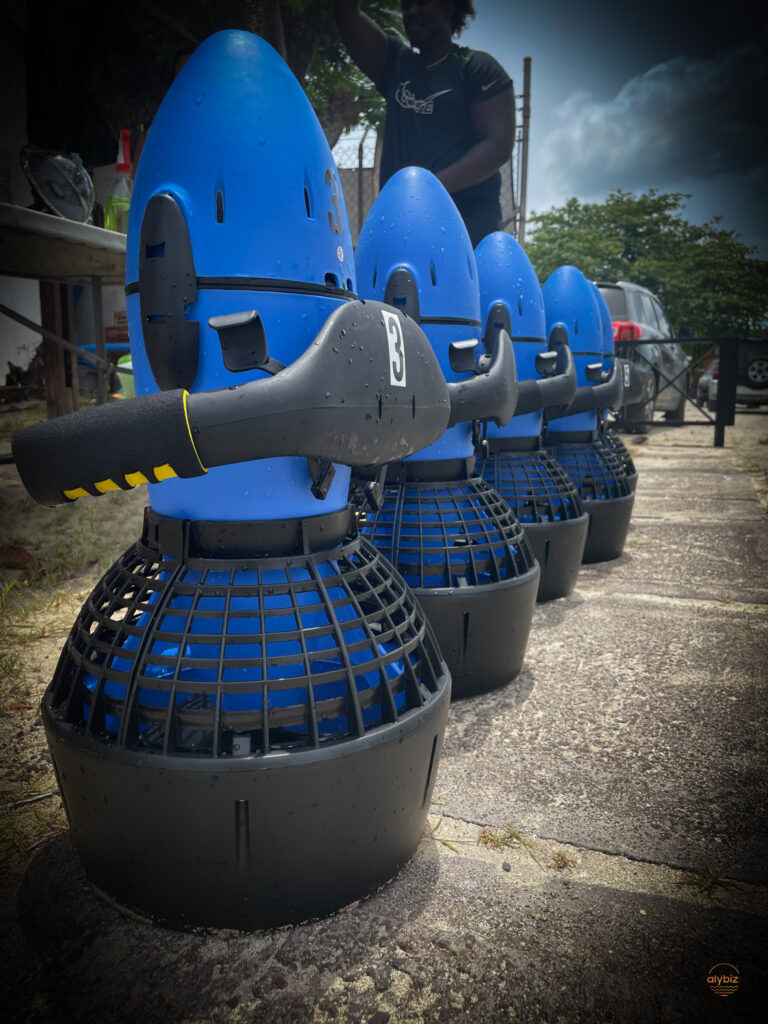 An underwater scooter, or sea scooter, is a compact, battery-powered propeller device that pulls you through the water. This underwater experience is the newest offering from Caribbean Rentals Grenada that allows you to explore what lies beneath the waves. Underwater scooter tours are available on Grand Anse and BBC beaches, as well as the Moliniere underwater sculpture park and other great snorkeling locations. Take a look at their promo video!

Prior to this experience I didn't even know what an underwater scooter was. But, since I've been snorkeling several times and I'm a decent swimmer, I wasn't worried. After a quick orientation that included a safety demonstration, I got hooked up to my safety buoy and it was time for the water. Scoot, scoot!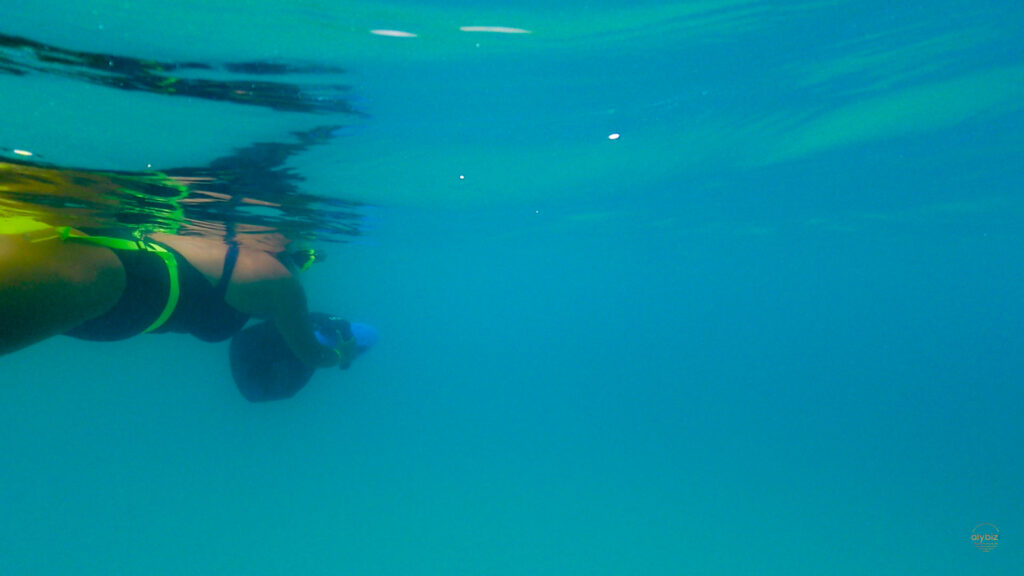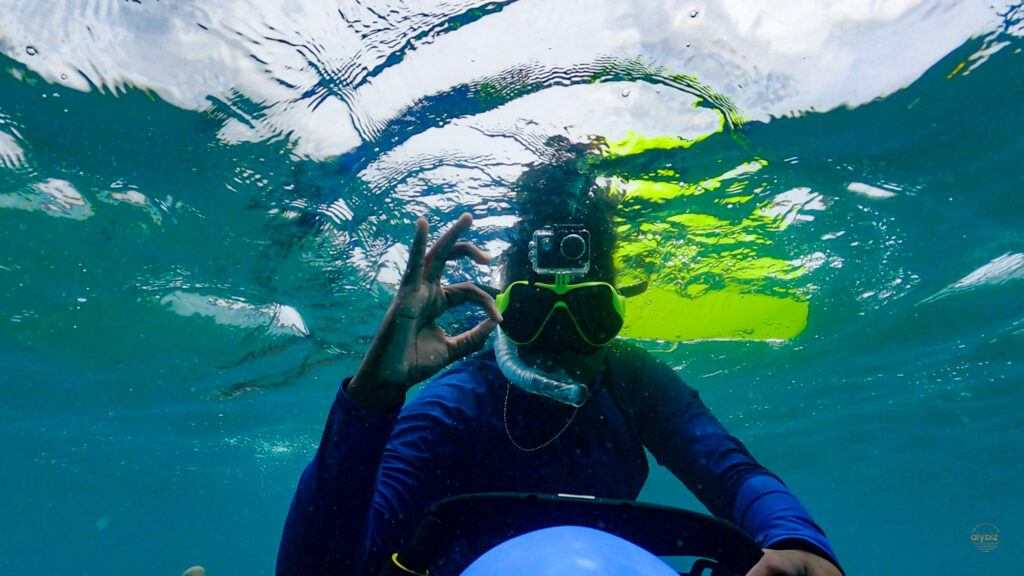 Initial thoughts: it's cool!

There is a bit of a learning curve getting started. It took me a while to settle on the best positioning for my scooter, but once I did, I was zooming away! Ok, not really zooming, because the scooters don't go that fast. However I did enjoy snorkeling without needing to kick, and I love being under water.

So what did I see? A lot of sand, fish, sea urchins and some coral. Grand Anse beach, at least the spot where we were, isn't the most fascinating place to snorkel, but CR Grenada is always scouting for new under da sea locations. (You know what voice to sing that in). I think the underwater sculpture park by scooter would be amazing, and I would definitely do that tour.
Up next: lunch!

I worked up an appetite after scooting and zooming along the beach. The lunch special during my day pass featured 3 courses: soup to start, grilled fish or BBQ chicken with a wide selection of sides, and a brownie dessert. Delicious.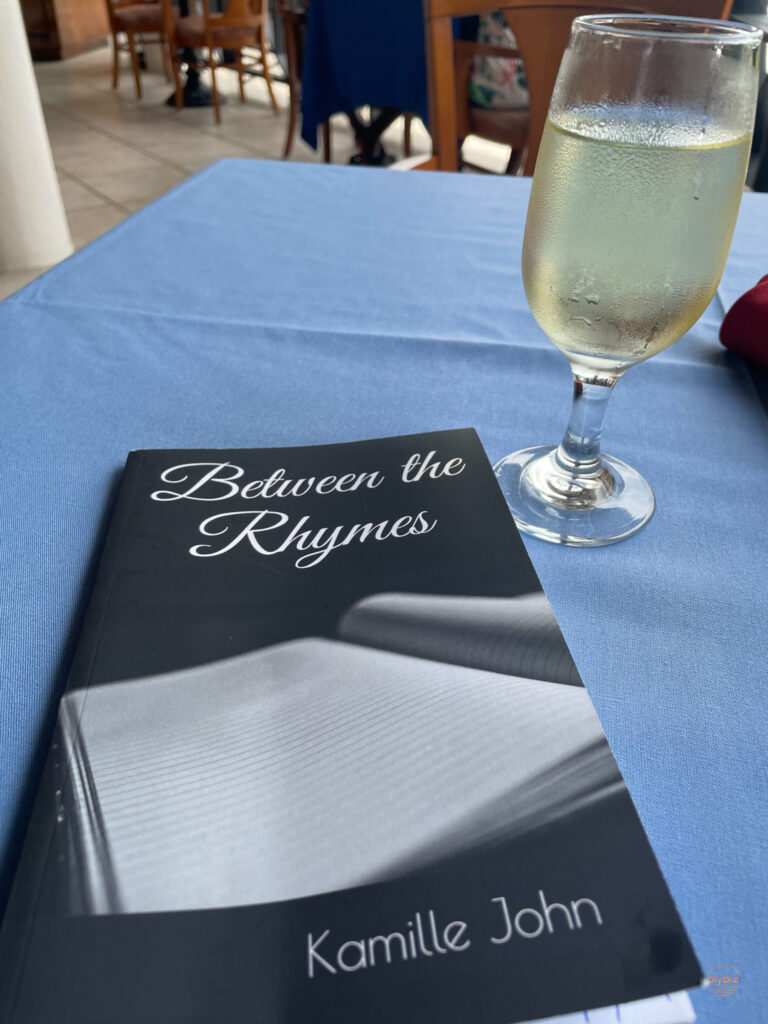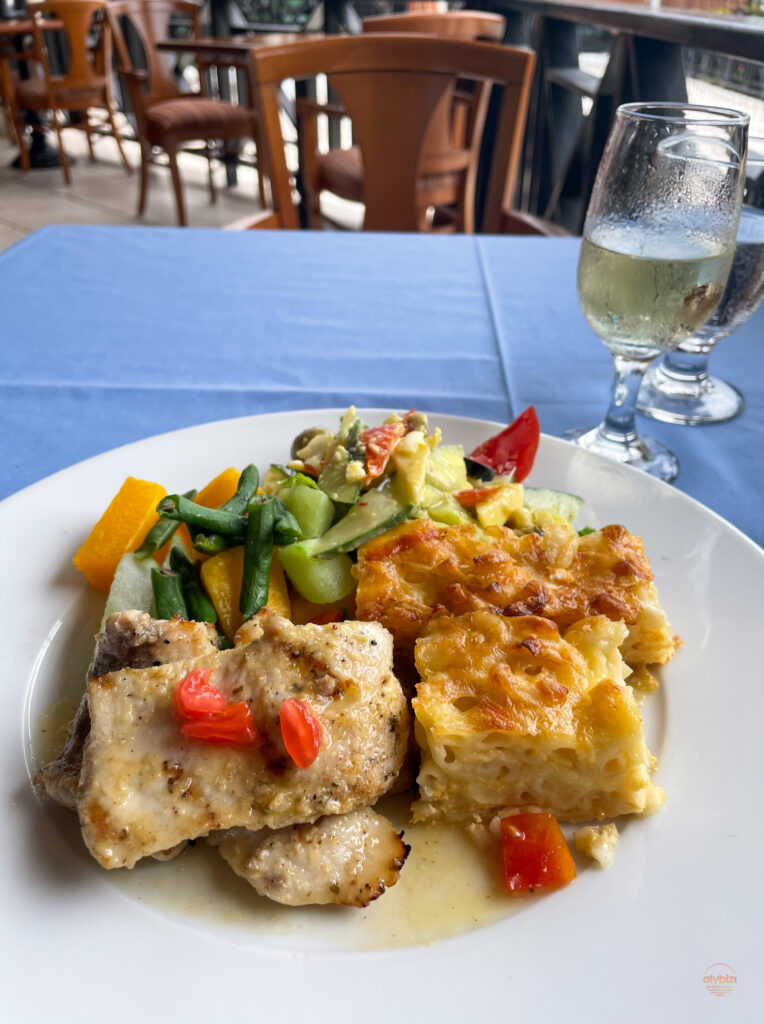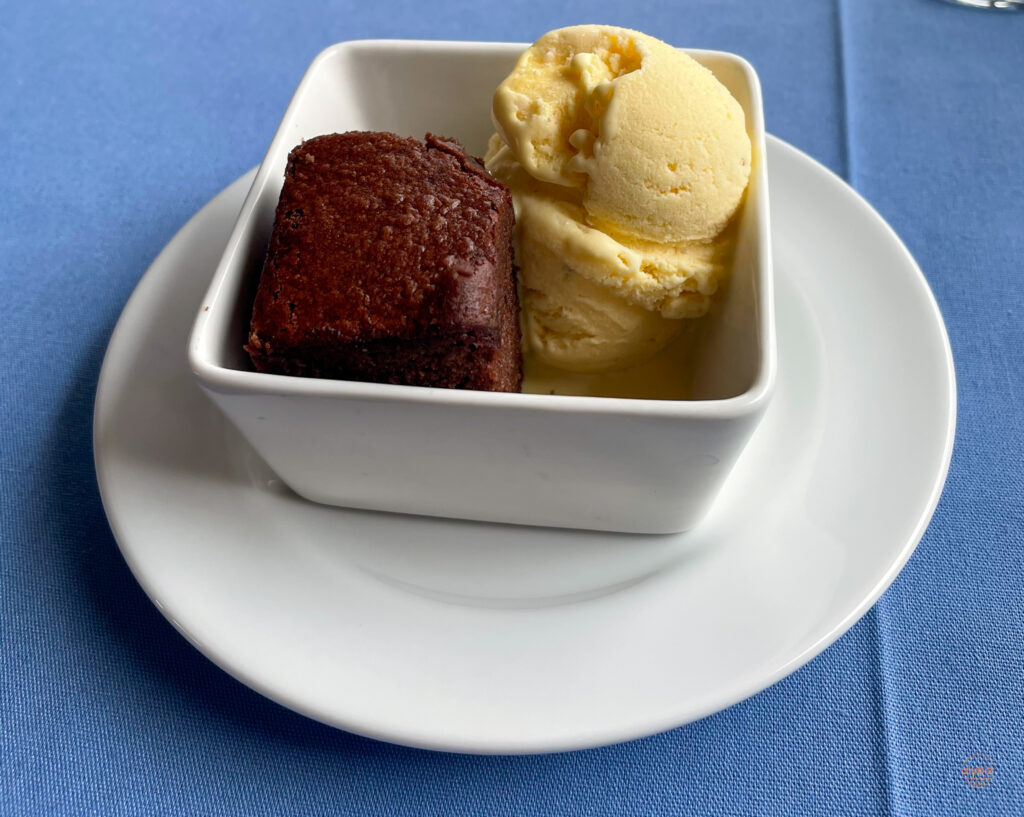 I had my express back massage after lunch, and then it was time for a cocktail by the pool bar.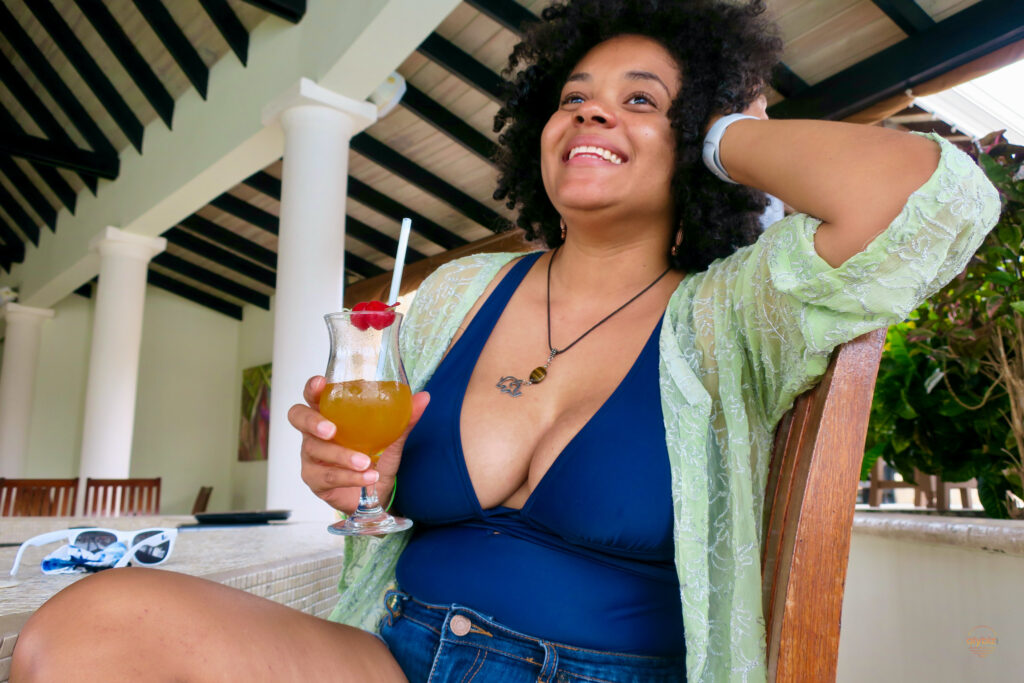 Final thoughts

Overall, my brain break, i.e. Coyaba day pass, was perfect. Even with all the Covid-19 restrictions and protocols, the warm, welcoming, high standard of service hasn't been compromised. I'm grateful to have been able to press pause on work and spend a relaxing day letting my creative thoughts roam freely.

If you're in need of a brain break or just a fun day with family or friends, then I definitely recommend the Coyaba day pass. The April special includes an express back massage and 2 alcoholic drinks, and the underwater scooter special is coming in May! Also, the restaurant is open daily and you don't need to be staying at the resort or on a day pass to indulge in some good food. All you need to do is make a reservation. Follow Coyaba Beach Resort on Facebook and Instagram to keep in the loop about day pass specials and events.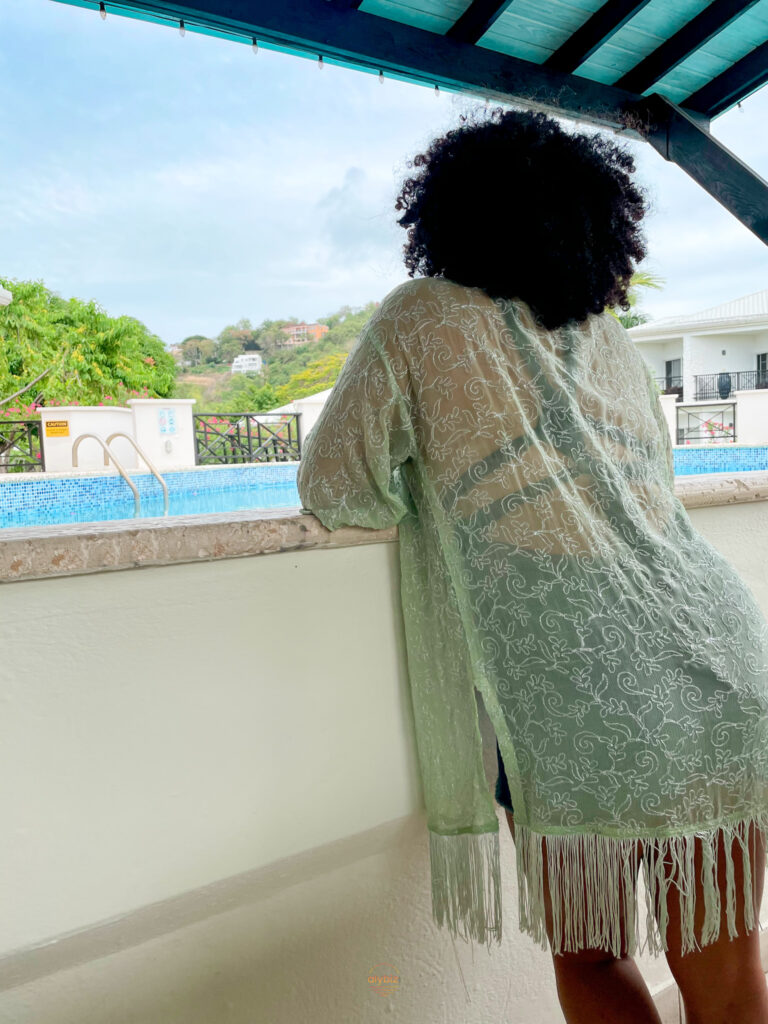 Now to answer 2 questions I'm sure you had while reading this.

Did you really go on this Coyaba day pass by yourself? Yes, I did! As much as I love spending time with my family and friends, I need to spend time by myself to truly recharge. And, as I learned in New Zealand, just because I'm alone doesn't mean I'm lonely.

But if you were alone, how did you take those great photos of yourself? Well, I was enchanted at Coyaba, so it was magic? Ok, fine. I took them! They're all selfies. Your girl finally got a tripod. Not as catchy to say as a #BottlePod, but so much easier operate.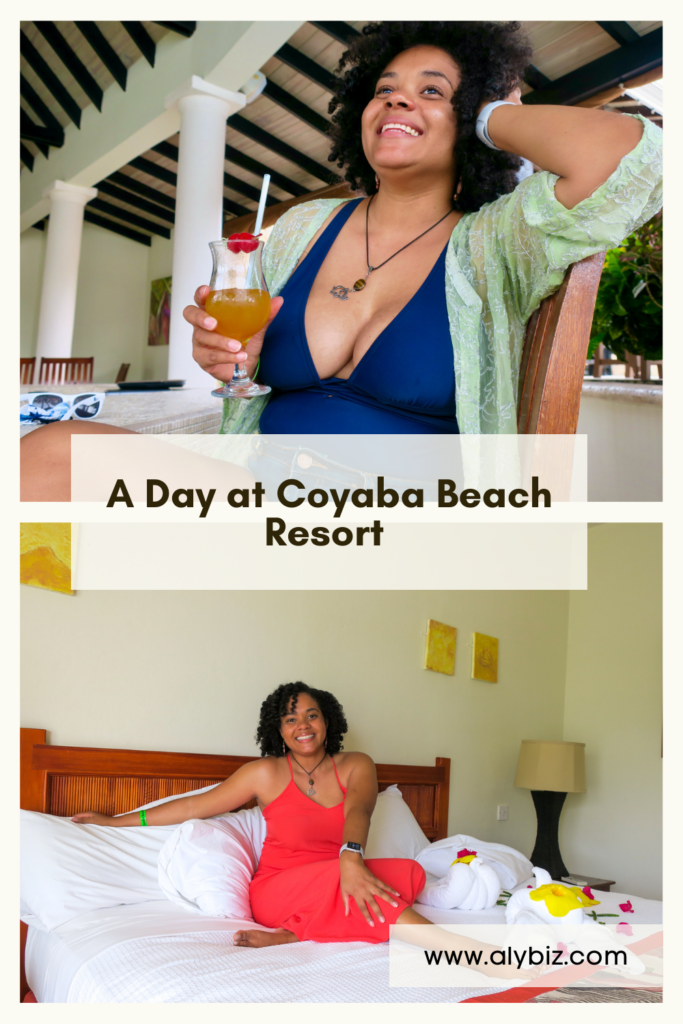 (Visited 1,676 times, 1 visits today)