This post contains an affiliate link. This means that if you make a purchase using this link, I may get a small commission at no extra cost to you.

In response to the COVID-19 pandemic, the Government of Grenada closed its borders to commercial air travel at midnight on March 23 2020. In the days prior, thousands of St. George's University students returned to their home countries. Hotel staff bid farewell to their remaining guests, and restaurants reduced their seating capacities. On March 25, the government announced a 21-day limited state of emergency , mandating that everyone who could work from home to do so. Supermarkets, hardware stores, gas stations, banks and restaurants (takeout only) remained open. A few days later, at 7pm on March 30, we went into full lockdown. Everything, even the beaches, closed. And the tourism industry came to a screeching halt.
Paradise At Home

Over the next few months, with closed borders and strict quarantine requirements, it became painfully clear that international tourism would not be returning to pre-pandemic levels anytime soon. Local tourism would then be key to ensuring that the industry upon which Grenada so heavily depends, did not collapse completely. And so in June, the Grenada Tourism Authority launched the Paradise At Home campaign, and I was ready for my staycation in paradise.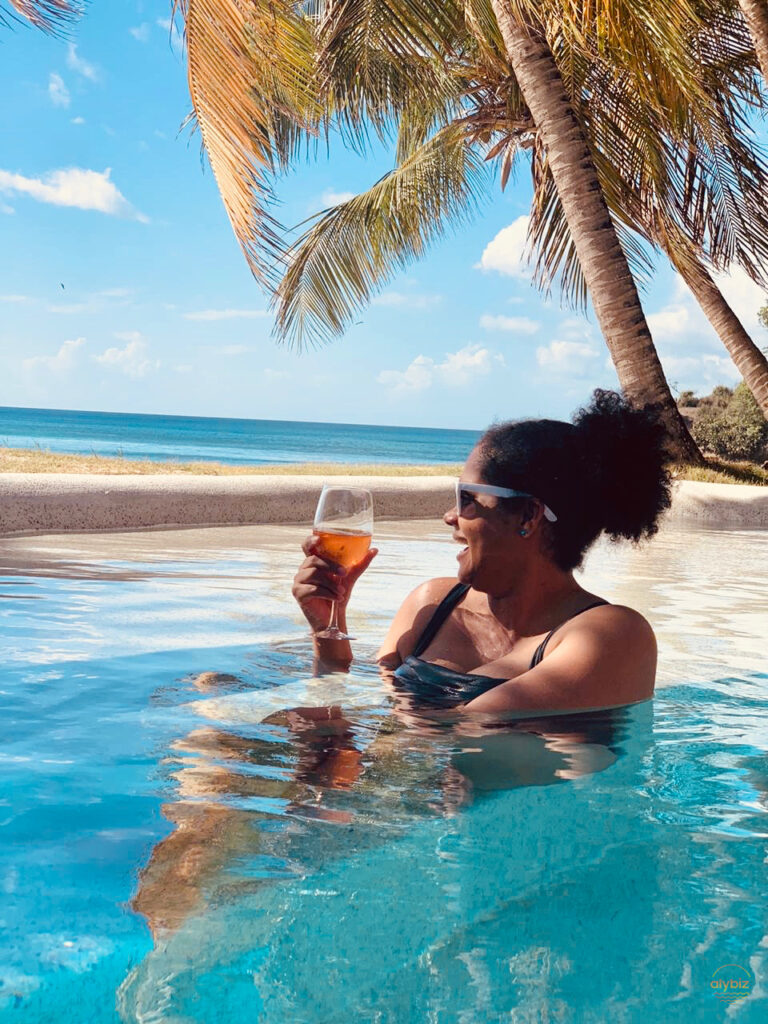 The Paradise At Home campaign was designed to encourage those of us in Grenada to explore and re-discover the paradise that we have right here at home. Hotels, restaurants and tour companies got on board, offering staycation in paradise specials on day passes, overnight stays, dining and tours. Basically, our chance to go to all the places and do all the things.

But, I didn't.

As much as I had been excited for new Grenada adventures, I struggled to leave my room. I abandoned my morning and nighttime routines that had served me so well during lockdown. As I put things off and avoided making plans, I found myself not wanting to write or create. I was in a funk.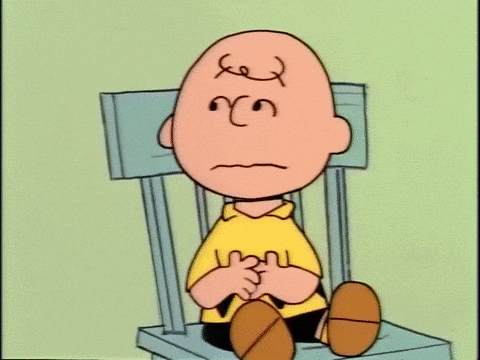 Funky mood be gone!

For Christmas one year, my older brother gave me a little book that would come to occupy a permanent spot on my desk. Whenever the imposter syndrome got unbearable, I turned to 'You Are Doing A Freaking Great Job and Other Reminders of Your Awesomeness'. One day during the funk, I opened my little book to a random page. "Have a spontaneous adventure today," it read. So I did.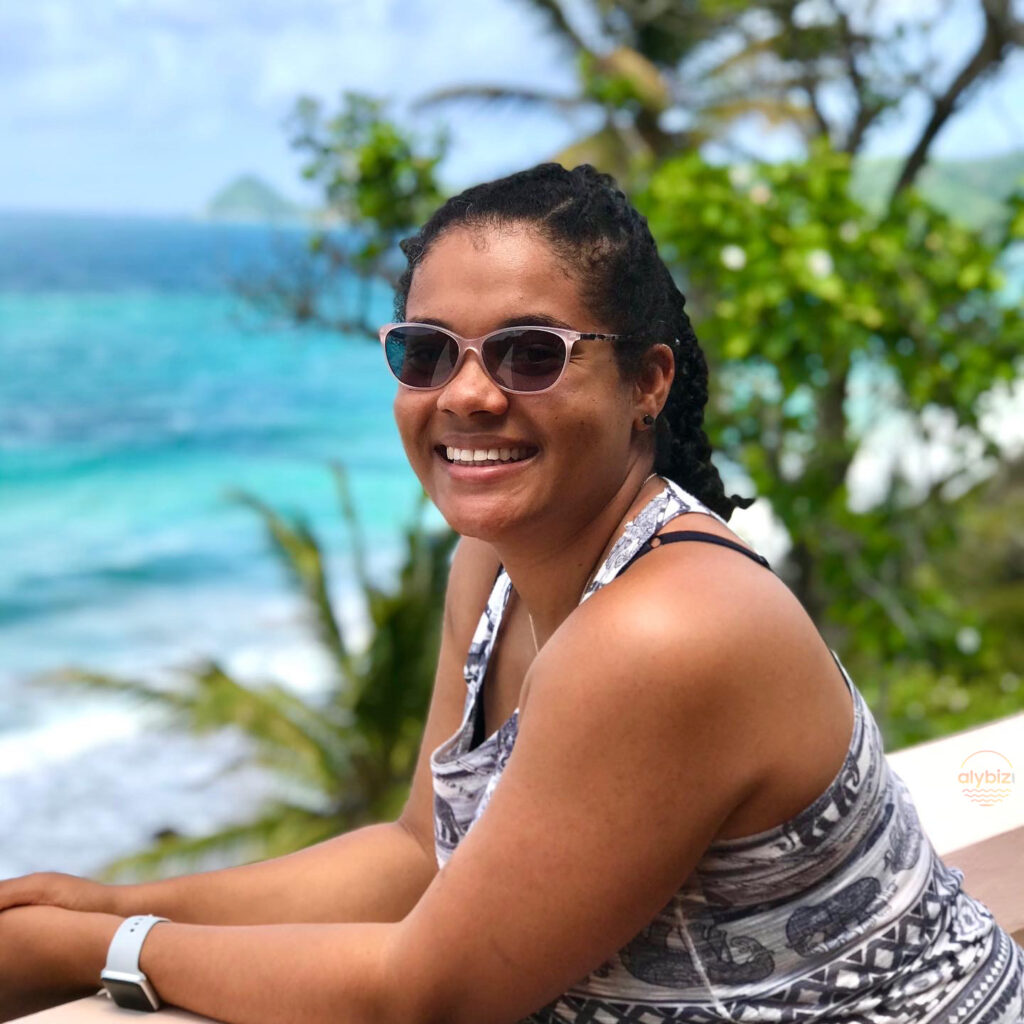 While that little spontaneous adventure didn't magically solve my motivation and productivity problems, it reinforced how impactful a change in scenery or environment can be, especially during a time when bedrooms have become both offices and well, bedrooms. It was time for a little getaway.
My (solo) Staycation in Paradise

About a week after that spontaneous adventure, I drove 40 minutes along the eastern main road to my staycation home, the beautiful and serene Tatou House in Crochu, St. Andrew. For 5 days, I fell asleep to the sounds of crashing waves and frogs, and woke up to crashing waves and chirping birds. I paddled in the pool, danced like no one was watching (because no one was), and wrote some stories.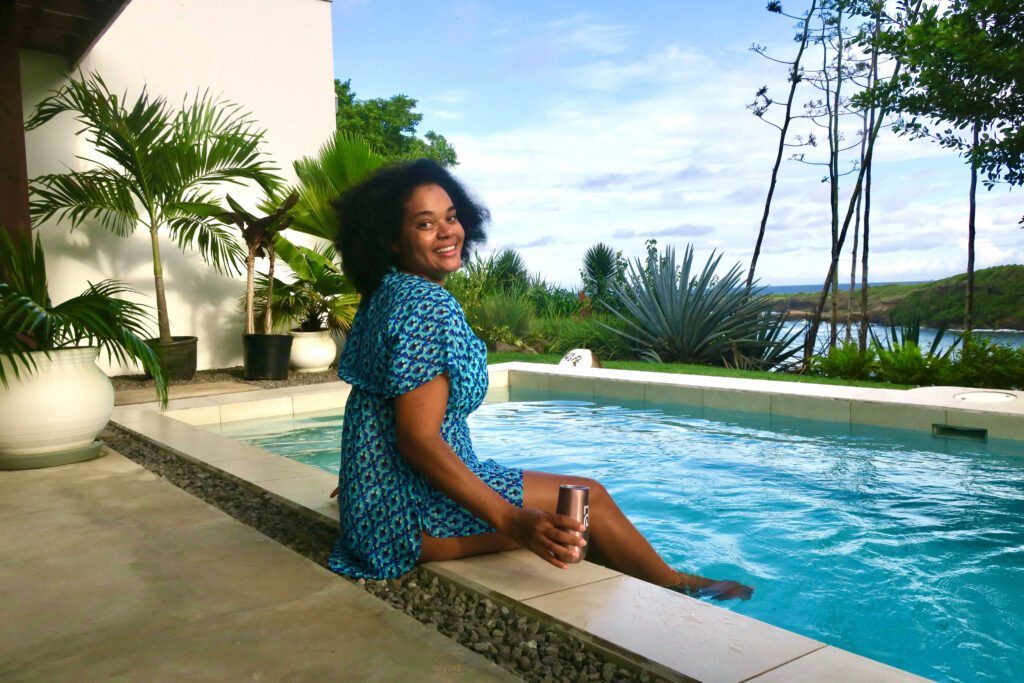 Staycation Tips

With so many hotels and villas offering specials, you have many options to choose from for your staycation in paradise. Since I wanted a longer than a weekend staycation, I opted for a villa that I found on Airbnb.

To help you make the most of your non-hotel staycation, here are some tips and pointers to get you started:
Location

Step 1 in finding the right location is to determine your budget and the length of your getaway. Then, visualize what you want to get out of your staycation. Rest and relaxation? Then you might want somewhere secluded and peaceful. Family fun? Ample space to play is the way to go.

Since I was looking to re-create the creative writing retreat that 'Rona cancelled, I visualized a space with a pool, yard and multiple places that I could set up as writing stations. I used Airbnb's filters to find my dream staycation location.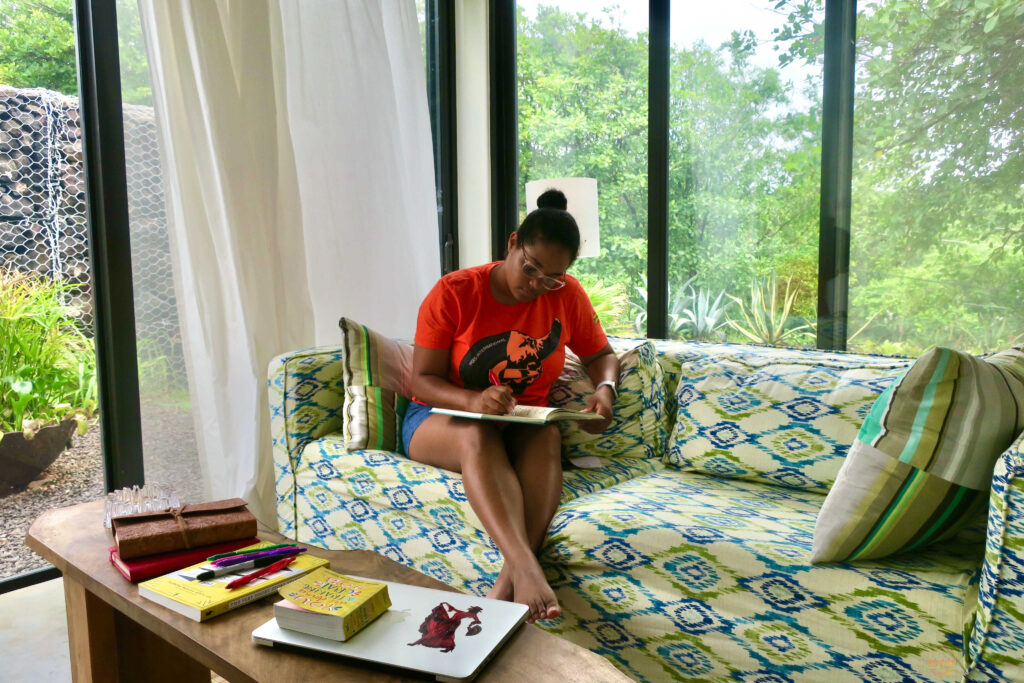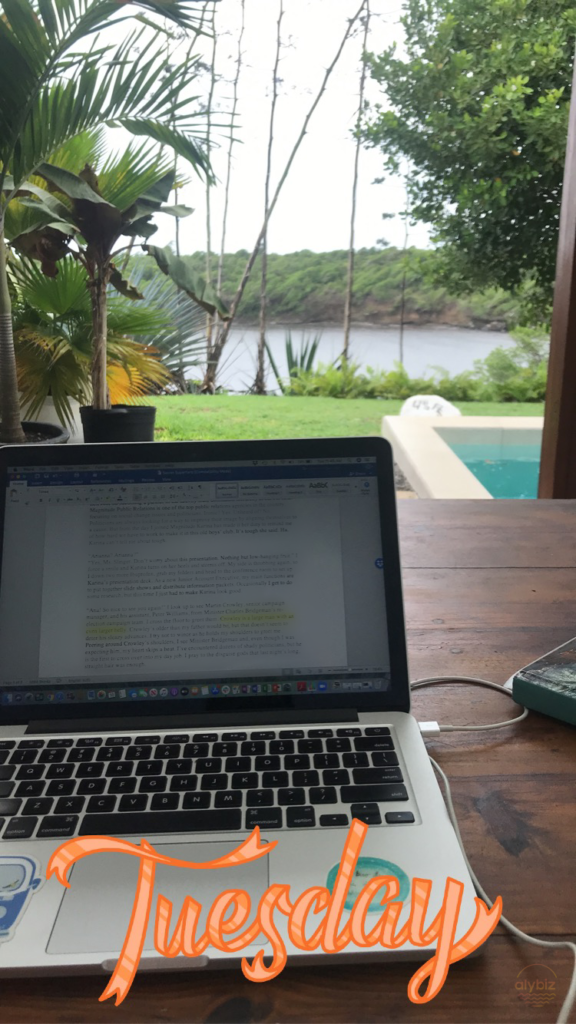 If you've never booked accommodation on Airbnb before, there are a few things to note. The first is that Airbnb does not give you the exact location until after you book. So if knowing the exact location is a critical factor for you, then you'll have to do some sleuthing to find it. Secondly, read the listing description and reviews carefully. If an amenity isn't listed, then err on the side of caution and prepare for it not being there. You don't want to assume that microwaves are standard, and then arrive with microwave popcorn and no way to use it.

Finally, Airbnb hosts can extend discounts to individual bookings. If you've fallen in love with a listing but it's a little outside of your price range, you can direct message the host before booking and ask (nicely, please) for a discount. Remember this a courtesy that hosts extend, so don't get mad if they're unable to do so.
Meals

Before leaving for your staycation, set aside time to plan the menu, whether you'll be cooking or not, for your stay. The purpose of your staycation is to getaway; you don't want to have to keep leaving to get food. Most villas provide the kitchen essentials like pots, pans and utensils, so you'll just have to bring your groceries. Don't forget the snacks and wine!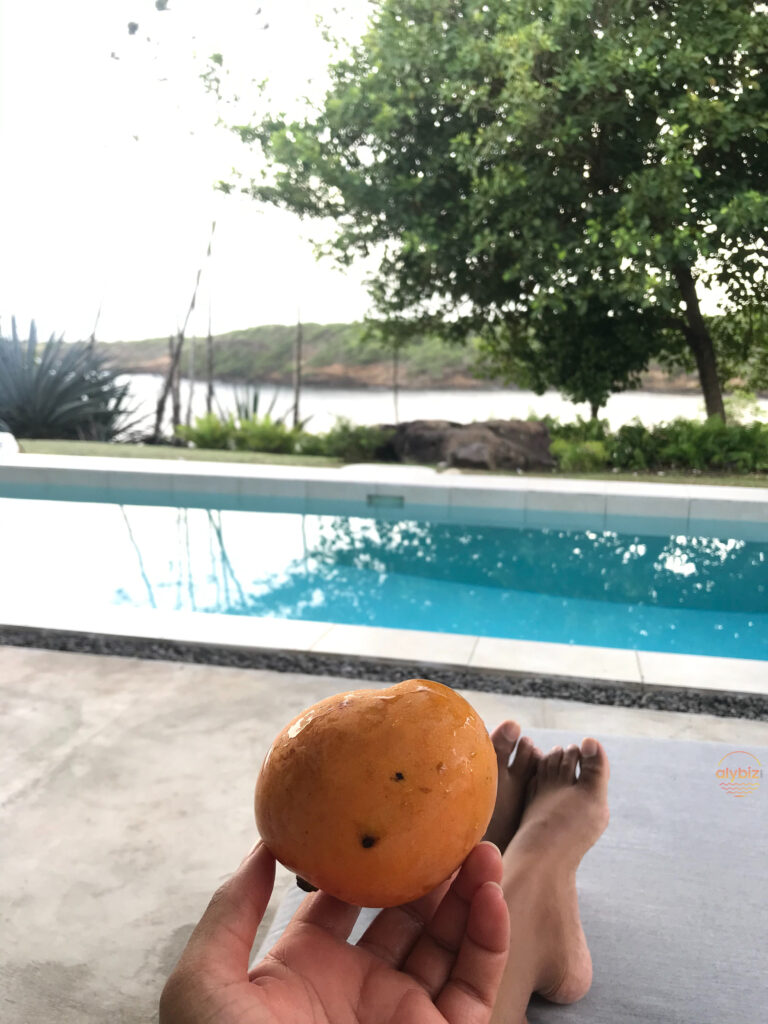 Safety

This is especially important for solo-staycationers. Let a few people know where you are, and check-in with them daily. And try not to share your location/views on social media in real time. No stalkers please!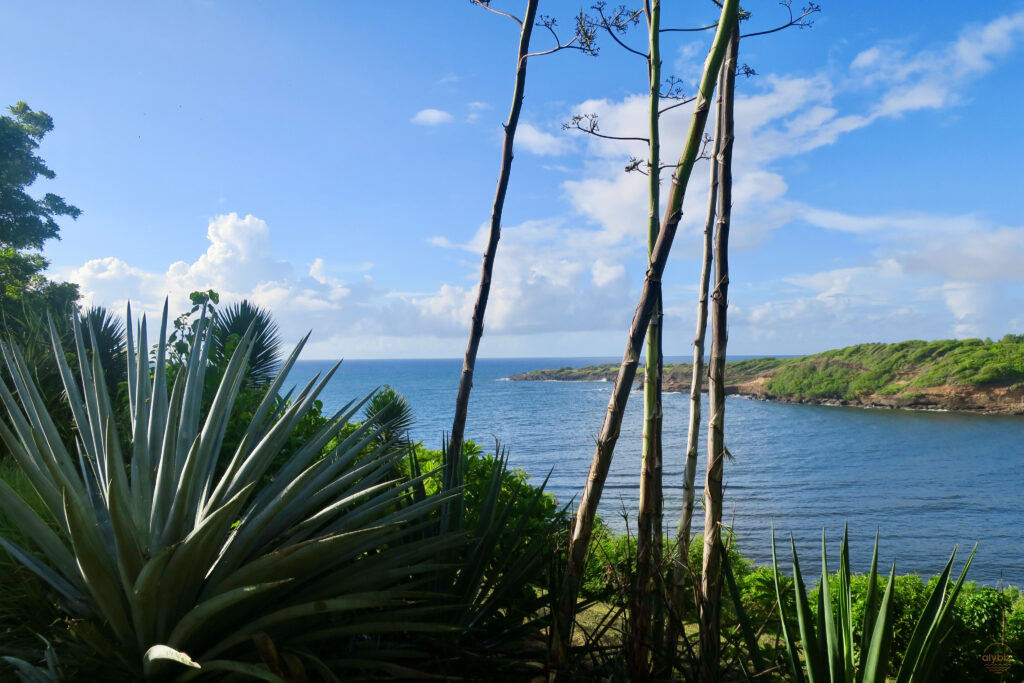 With everything that's happening around us, it's important to take a step back to rest, reflect and recharge. Even if it's just for a day, a weekend or a full week, you'll feel better after that change of scenery and environment. And if you're lucky enough to be reading this in Grenada, we are already in paradise, so we might as well take advantage of it!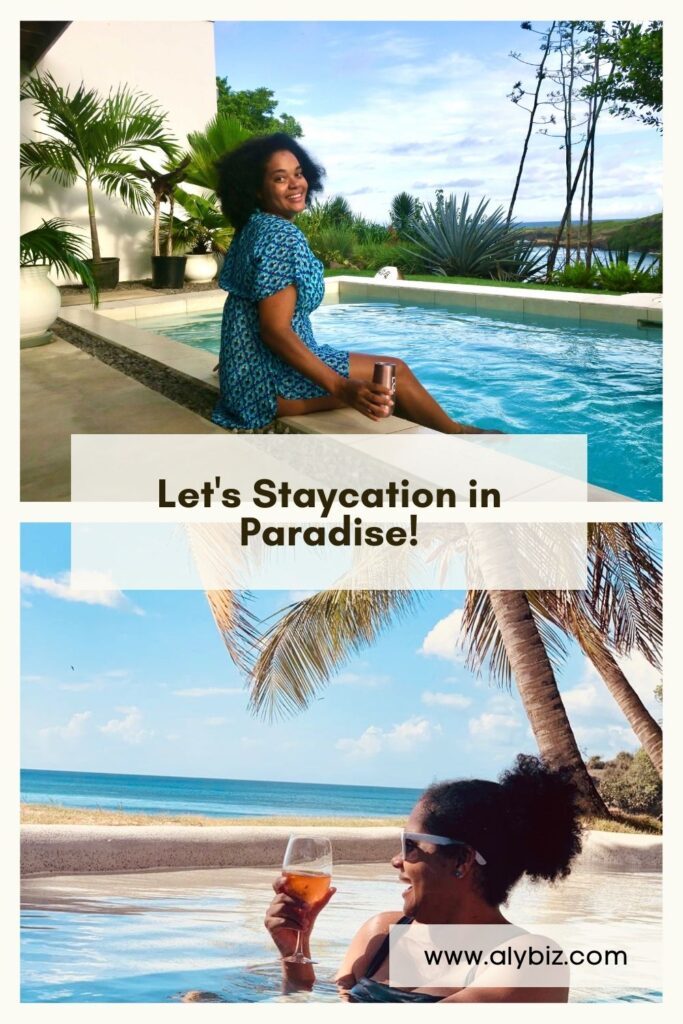 (Visited 596 times, 1 visits today)