I should've known that Queenstown, NZ was going to be anything but ordinary from the time I sat on the Air New Zealand flight leaving Christchurch. My first clue? We were delayed because of a communications system malfunction with the fax machine. I remember laughing to myself. When last had I heard about a fax machine? Then came the rain. The pilot announced that we were going to wait for the weather to pass before departure. I fell asleep and woke up with a view of the Southern Alps.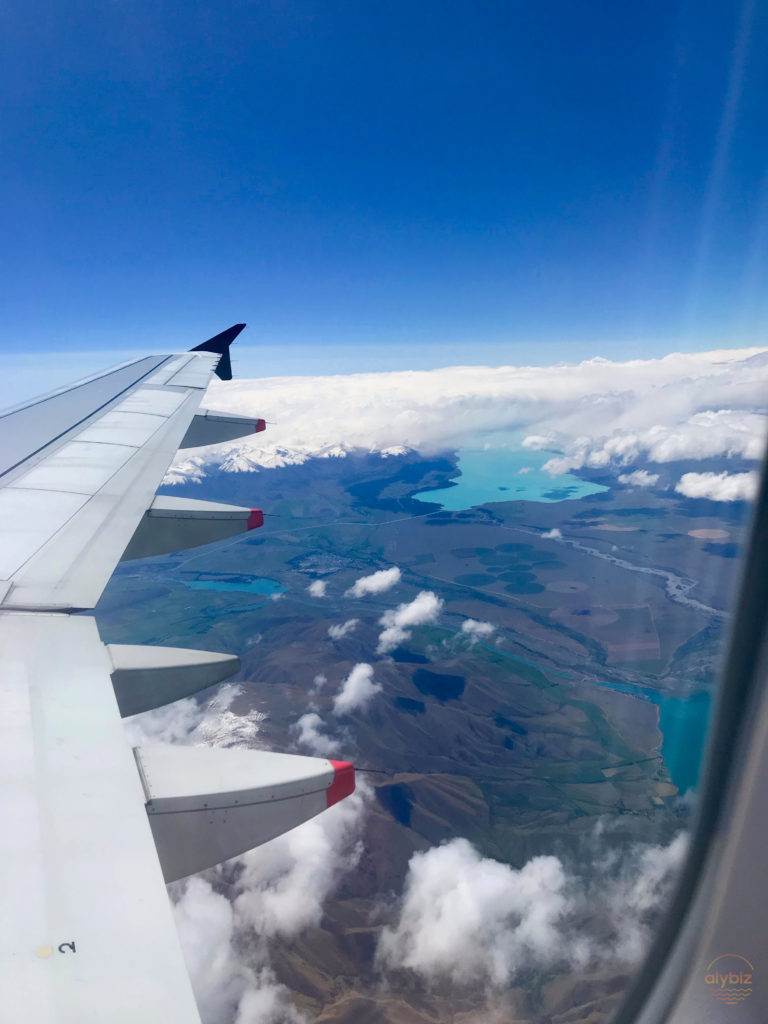 Clue #2
My SuperShuttle driver forgot I was sitting in the back of the van. Ended up on a mini tour of Queenstown as we went back and forth between two guesthouses because a passenger had mistakenly taken another passenger's suitcase. Got lots of recommendations for my Queenstown, NZ must do list.
Clue #3
My tour to  Milford Sound, the unofficial eighth wonder of the world and the main reason I went to Queenstown, got cancelled due to heavier than expected snowfall in the Fiordlands.
Clue #4
After a leisurely stroll down Cow Lane, I had dinner at a former cow barn now popular pizza & spaghetti house named The Cow.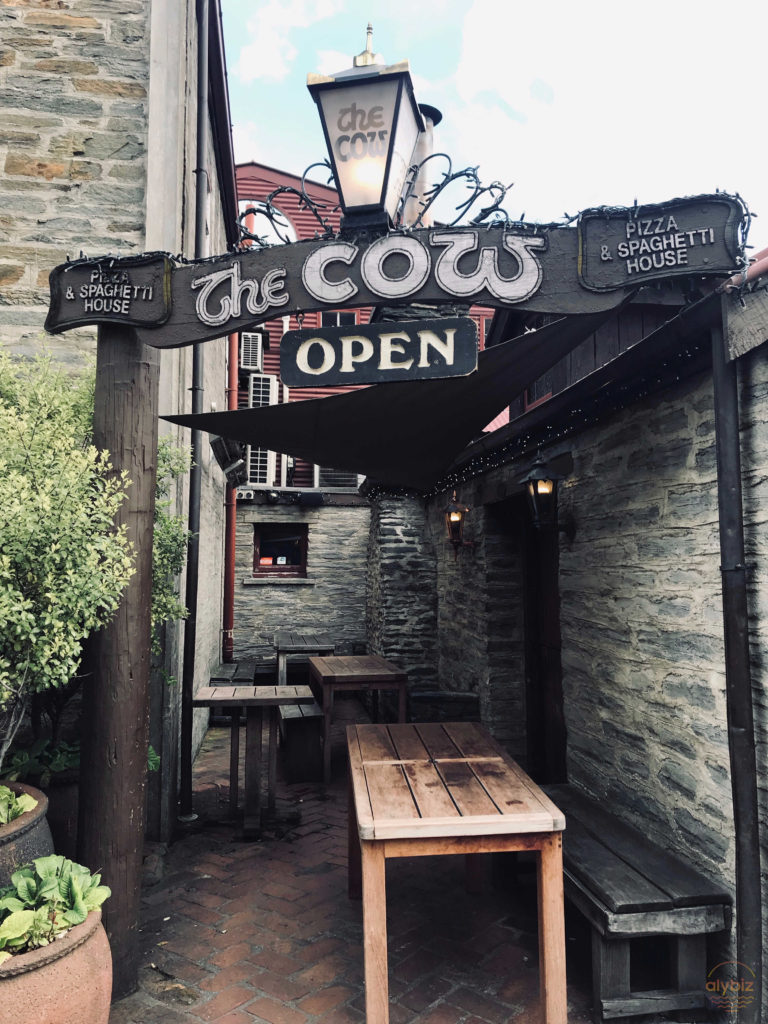 Clue #5
Journeyed across Lake Wakatipu in an old-school steamship, TSS Earnslaw, to Walter Peak High Country Farm. Saw a sheep get shorn. Got soaked in a torrential downpour.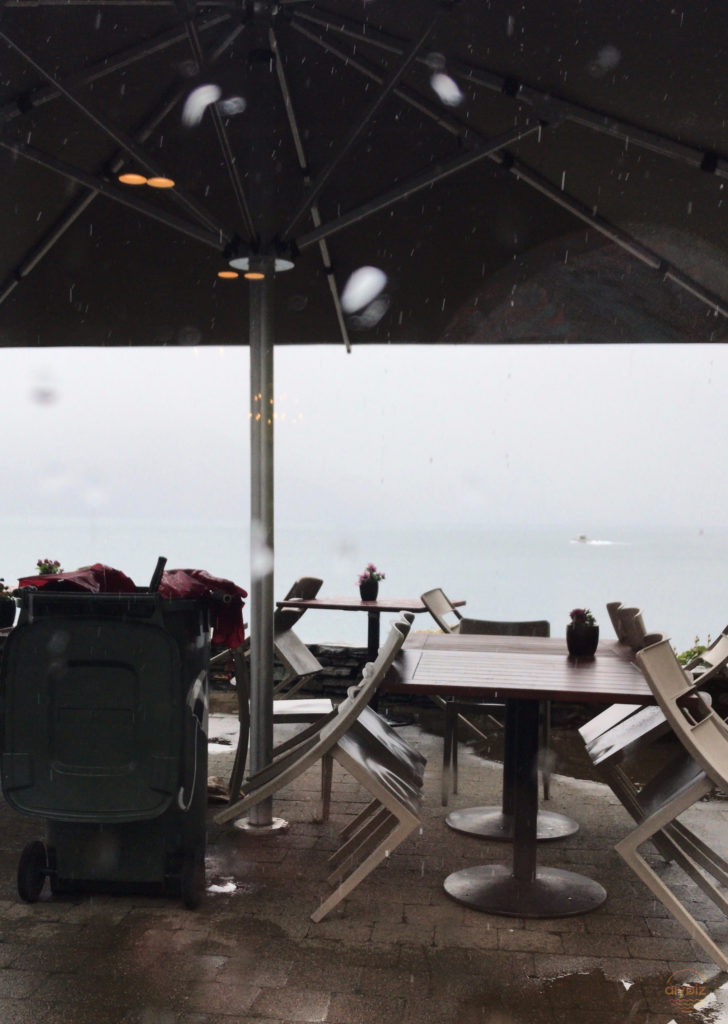 Clue #6
Stood in many long lines for food. The first, to get New Zealand's favourite cookie at the Cookie Time Cookiebar. Then, for a deep-fried kiwifruit from Erik's Fish and Chips.  The following day, I stood in line for almost 30 minutes just to order a famous Fergburger that was the size of my face.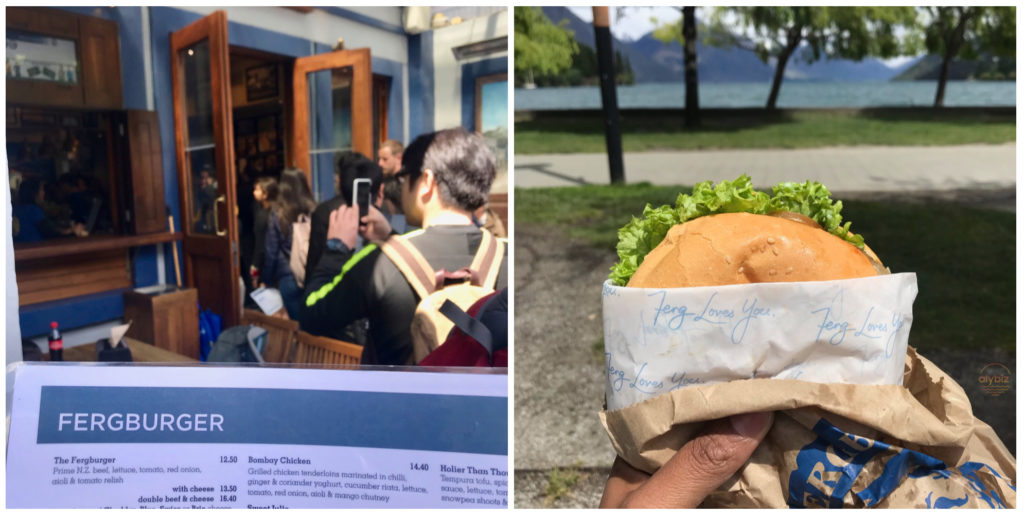 Clue #7
Took a morning walk on the Queenstown Trail that runs along Lake Wakatipu. Got caught in freezing rain minutes after thinking I was starting to feel hot. Then, as quickly as the rain had started it stopped, and the sun was shining again.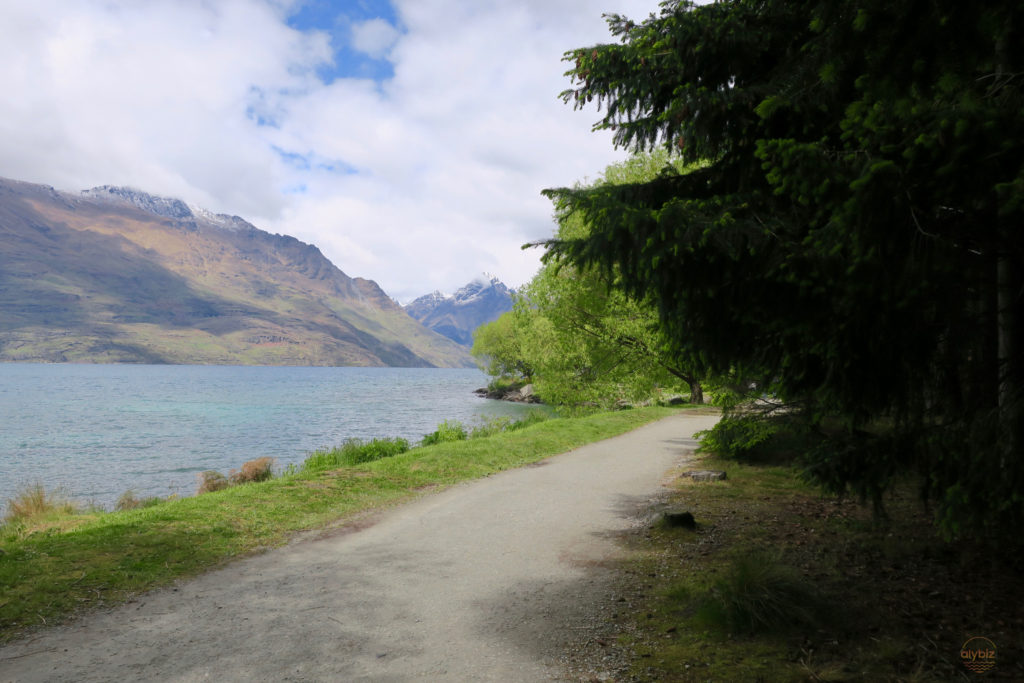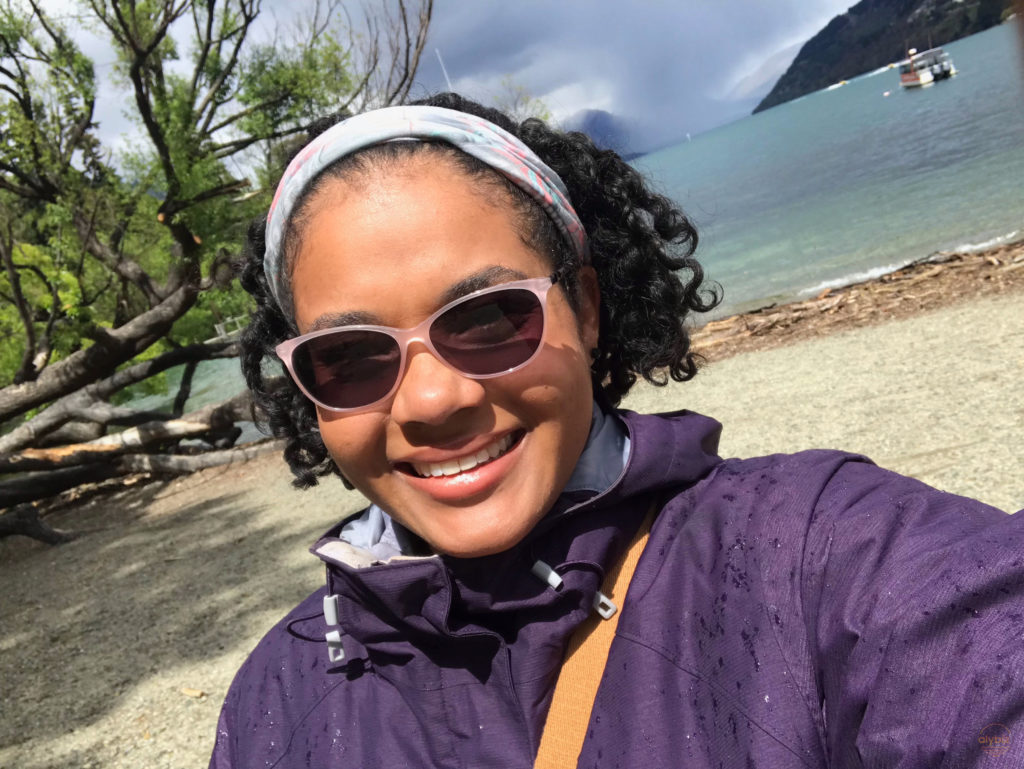 Clue #8
Booked a stargazing tour at Skyline Queenstown to replace my Milford Sound trip. Went on my second gondola ride in the space of a week. Saw Queenstown at sunset from 450m above the town. Stargazing got cancelled.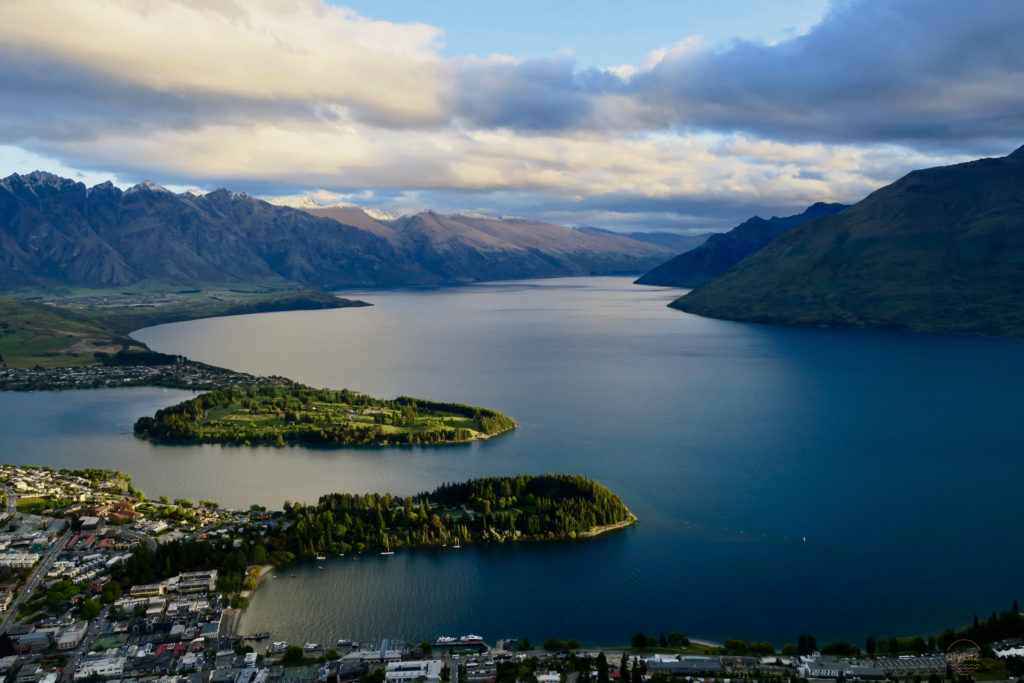 I don't always handle change well, especially when it comes to things I had been looking forward to. However, as I learned in Queenstown, and New Zealand in general, just because the big plans don't materialise exactly as you had wanted, doesn't mean that the experience will be any less amazing.

My trip to New Zealand wasn't supposed to be a solo trip. But, due to circumstances beyond our control, I ended up on the other side of the world by myself. Which, when I reflect on it, was so out of character for me who had become dependent on having other people around to do the simplest things. Being in New Zealand by myself revealed the beauty of my own company. It taught me that being alone doesn't mean I'm lonely. And I learned that as much as I like to talk, I'm not one to be the first to strike up a conversation with strangers.

As we are all adjusting to the new reality of 2020 where the only things certain are cancelled flights and that you should stay at home, I'm learning to see the opportunities that are waiting behind, underneath, around and through the changing plans. And dreaming of what I'll do when outside re-opens.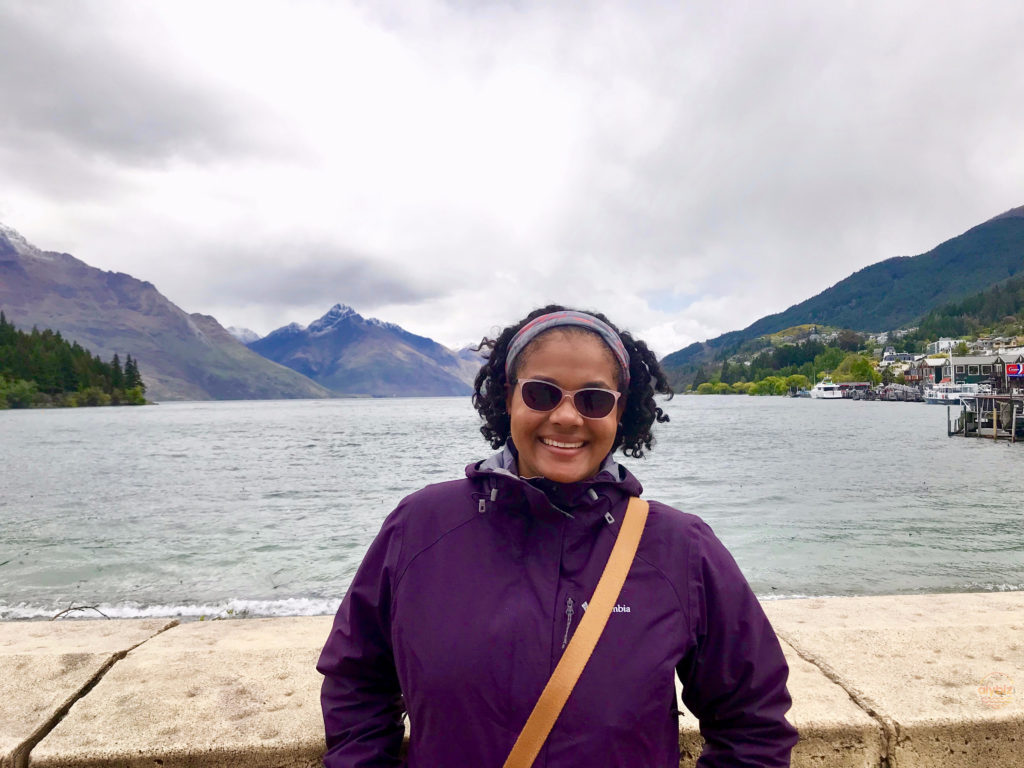 For everyone on the frontline keeping us safe, thank you. For those we lost, we love you. And for the rest of us, stay home.
P.S.: that bad weather that caused the further flight delay out of Christchurch? Turned out to be a hail storm and tornadoes. Yikes!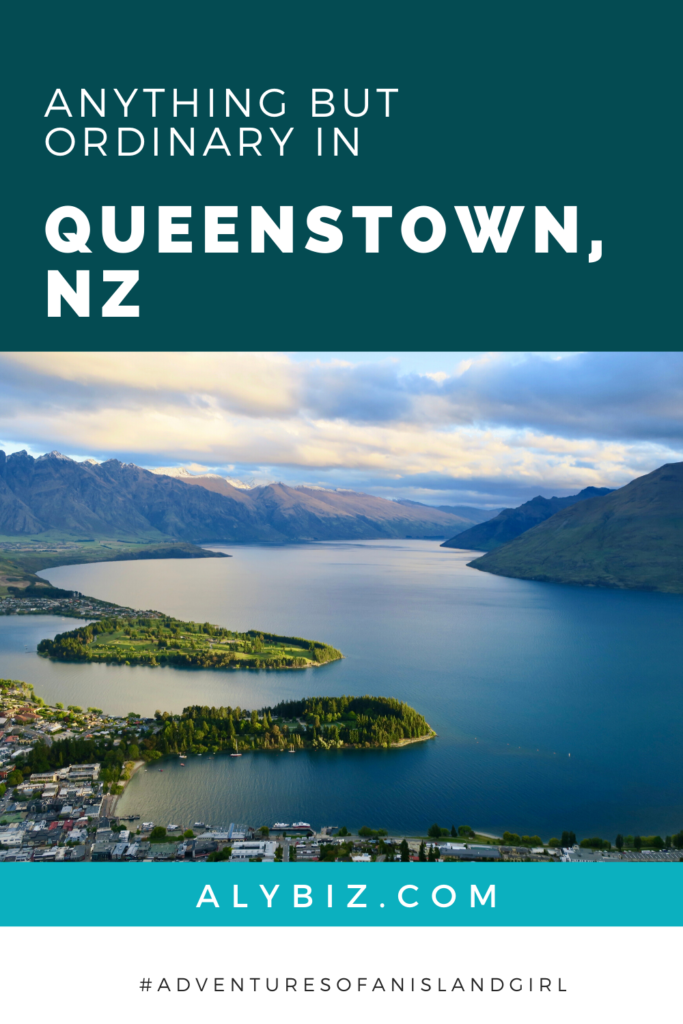 (Visited 437 times, 1 visits today)