Contrary to popular belief, Sydney is not the capital city of Australia. It's Canberra. Neither is Auckland the capital city of New Zealand. While Auckland is New Zealand's most populated city, the capital city is Wellington, located in the southern end of North Island. This is where you'll find New Zealand Parliament, the Weta Workshop, and Te Papa, the Museum of New Zealand.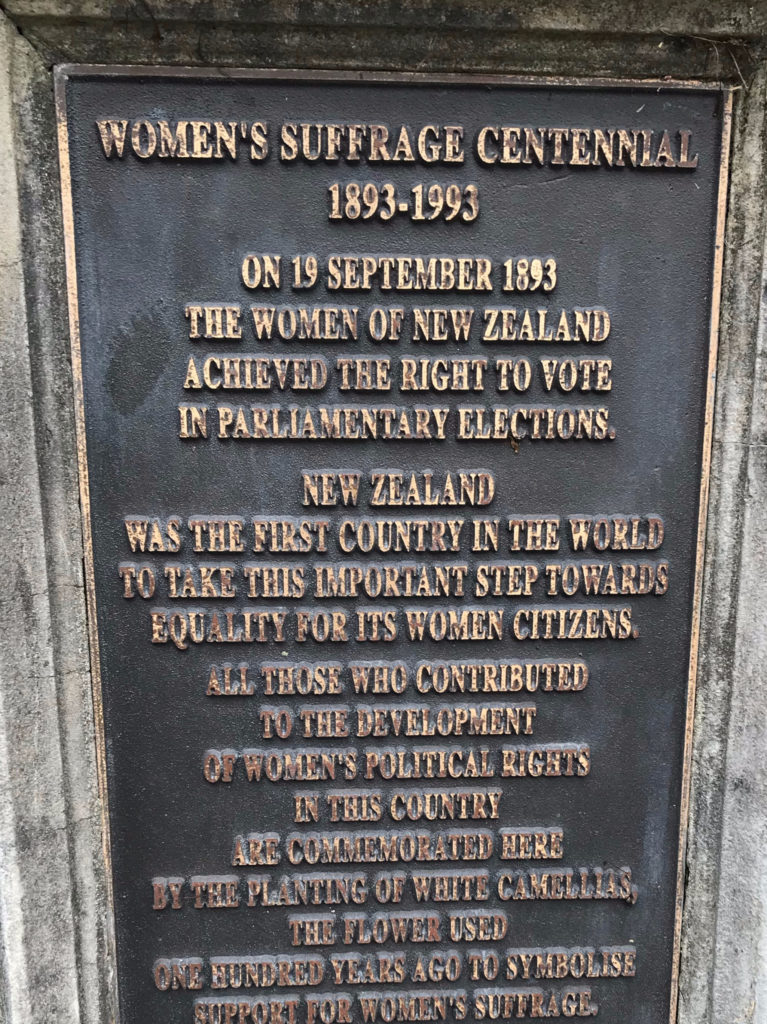 But Wellington isn't just all politics, history and a famous movie studio. Wellington considers itself the "coolest little capital in the world." And with culinary, coffee and craft beer offerings that boast of being the best, it's easy to be a foodie in Wellington.

So, with only one full day in Wellington, how was I going to #eatallthefood? I thought about this a lot in between naps on my 8-hour bus journey from Rotorua to Wellington. The answer, in the form an Airbnb notification, came with just about 30 minutes left in the trip. "Welcome to Wellington! Here are some experiences you might be interested in…"

Airbnb Experiences are a variety of activities covering a number of interests such as wellness, art and culture, food, and sports. Hosted by locals, the experiences range from guided walks to one-on-one cooking classes. As I scrolled through the list of hikes, walking tours and art classes, it was 'Mystery dining with a colourful past' that caught my eye. A mystery four-course dinner at the country's oldest pub still in operation? Yes, please.
Welcome to The Thistle Inn, Wellington

The Thistle Inn, first built in 1840, was the second establishment in New Zealand to obtain a liquor license. One hundred and eighty years later, after earthquakes, a devastating fire and a changing shoreline, The Thistle Inn still stands in its original location.

After spending the day at Te Papa museum, I got to The Thistle Inn with an eager appetite ready for my mystery dining experience. My host, Sophia, led me through the main restaurant to the dining room. After confirming that I had no dietary restrictions, I settled in with my welcome bubbles, taking in the history around me.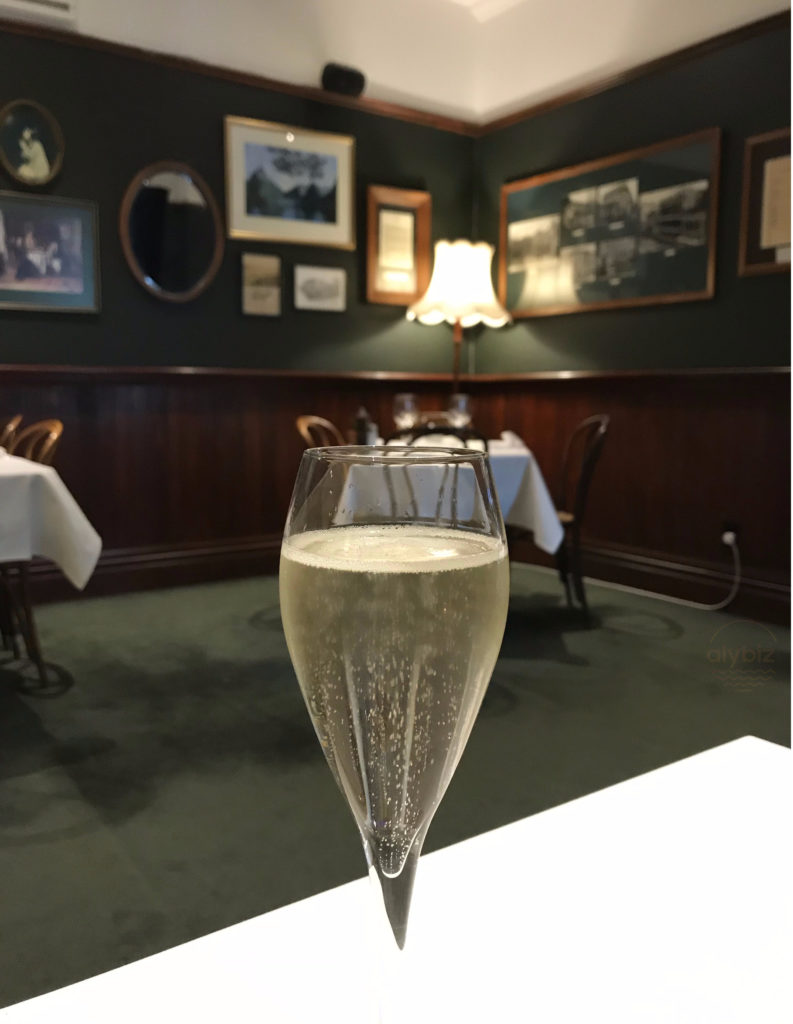 When The Thistle Inn first opened in 1840, it was right on Wellington's shoreline. According to the stories, Māori chiefs would pull their wakas right up to Inn for a drink before continuing on. However the devastating earthquake of 1855 resulted in an uplift of land, and the Thistle Inn was no longer a beachfront property.
Back to the food…

You're probably wondering what a mystery dining experience is. And it's exactly what it sounds like…I had no idea what I was going to be served. No menu. No choices. Just my curiosity…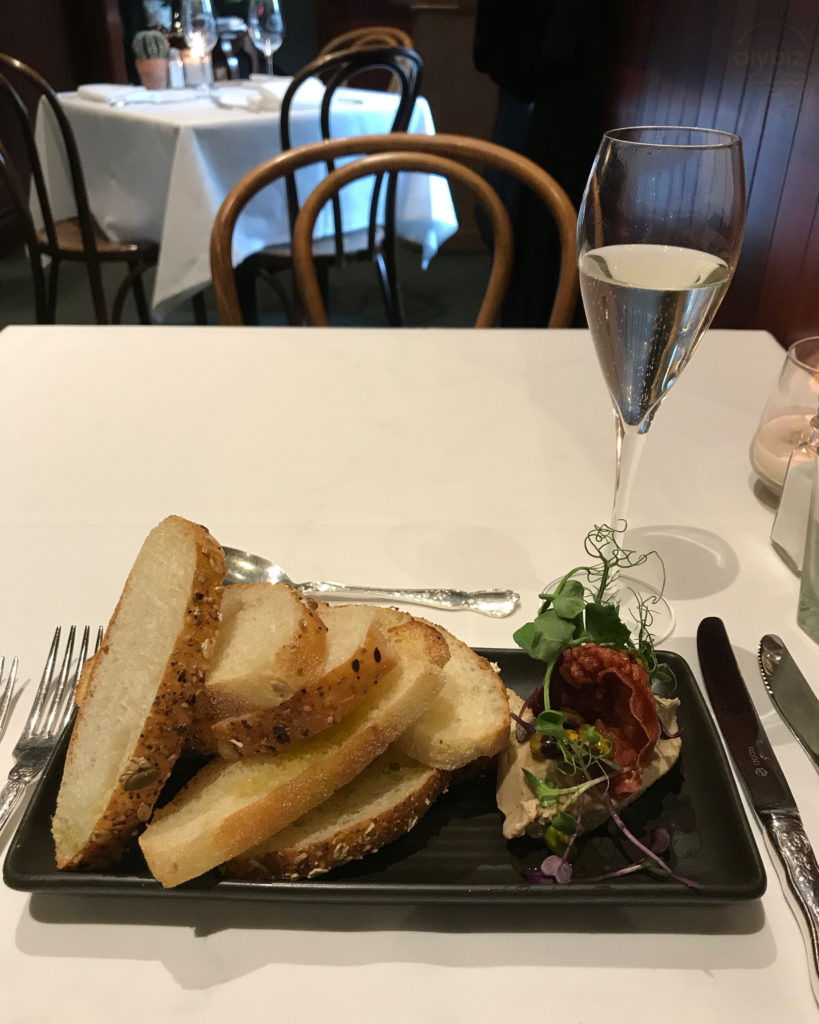 To be honest, I was a little nervous about not having a say in what I was eating, especially when I heard the second course…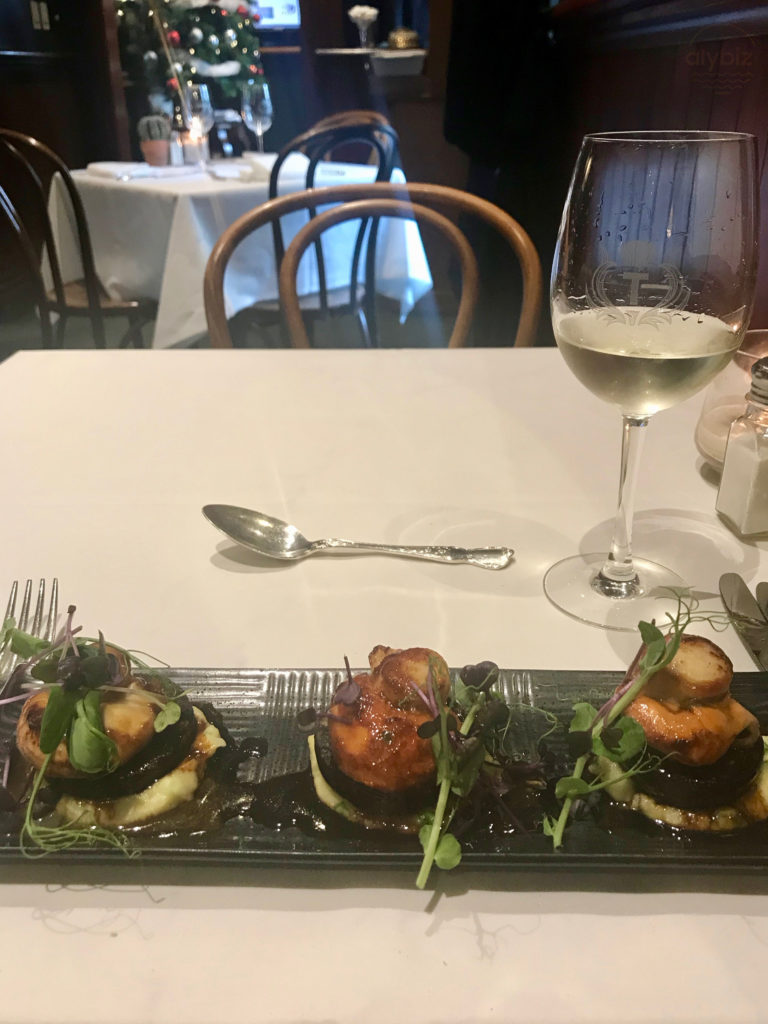 I like scallops and I like black pudding, but the idea of putting them together made me pause. Had this dish been on a menu, I would've promptly skipped over it and missed out on an unexpectedly appetizing flavour combination. The second course was paired with the Middleditch Sauvignon Blanc available exclusively at Thistle Inn.

When Sophia brought my third beverage, a pinot noir from South Island, I figured my main course was going to be either lamb or beef…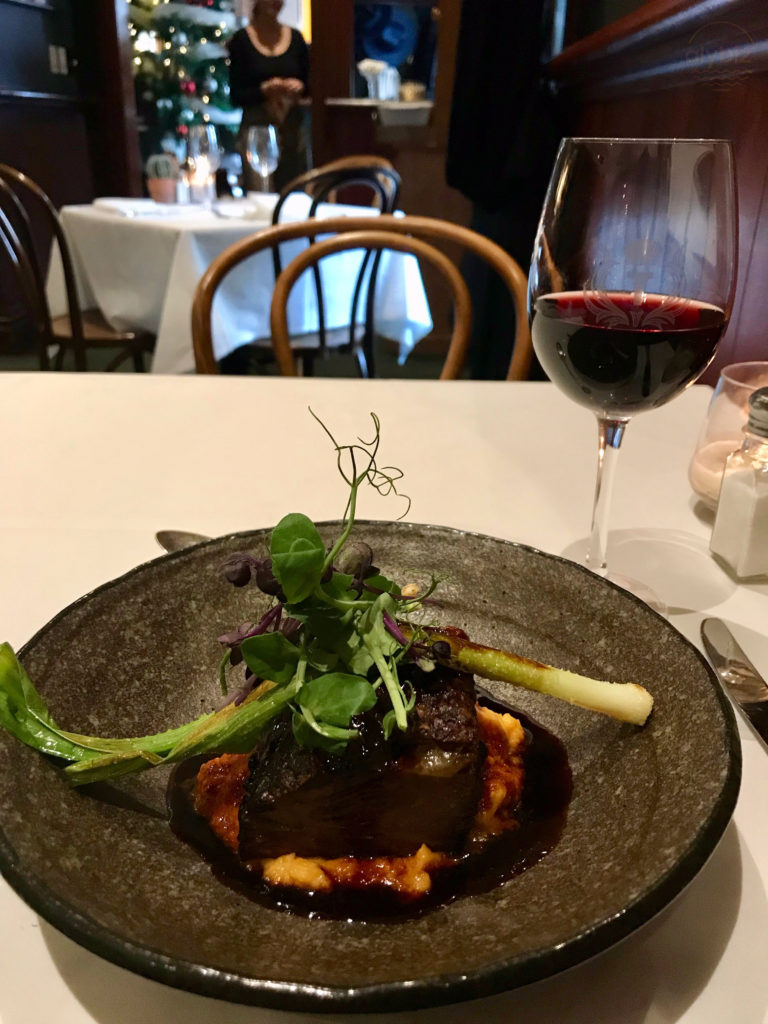 I fell in love with kūmara (New Zealand sweet potato) from the very first time I had it. If kūmara was on the menu, I ordered it, so this main course was definitely a win for a me.

By the time dessert came, I wasn't sure if I could eat much more. But who can say no to coconut chocolate mousse?


After dessert, Sophia led me on an upstairs tour of the Inn. Since it's is a registered historical site, the owners are required to maintain as much of the original appearance as possible. So, while there are no longer rooms where you can spend the night, you can book Katherine Mansfield's — one of New Zealand's internationally recognized writers — room for your private events or meetings.

Overall, this dining experience at The Thistle Inn was completely worth the visit. The best part other than the kūmara? I let go of my pre-conceived notions of what tastes good, trusted the chefs, and embraced my inner foodie in Wellington.

Tell me, would you dine without knowing what's coming next? Let me know in the comments!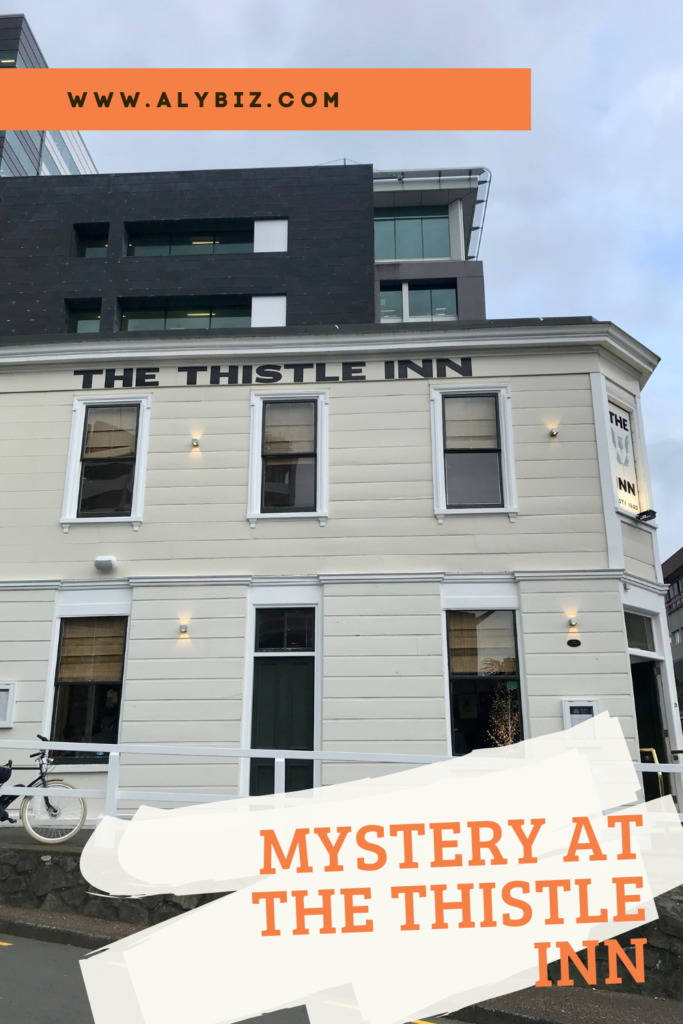 (Visited 413 times, 1 visits today)