It's been almost six months since I raced against the end-of-year clock to write and publish the last three posts of my Eurotrip adventure. Well, 2/3 isn't bad, right? If you missed them, here they are: That Time I Fell In Love With Prague and Once Upon A Time in Warsaw.
That brings us to this #FlashbackFriday post, on the eve of the anniversary of my 30th birthday. One year later I'm finally sharing the final leg of the European adventures of 2 Grenadians and Google Translate.
Unlike Barcelona, Prague and Warsaw, we spent 6 days in Athens. Instead of trying to see everything in 2 days, we got to take our time, wake up late, and be on vacation.
Here are some photos!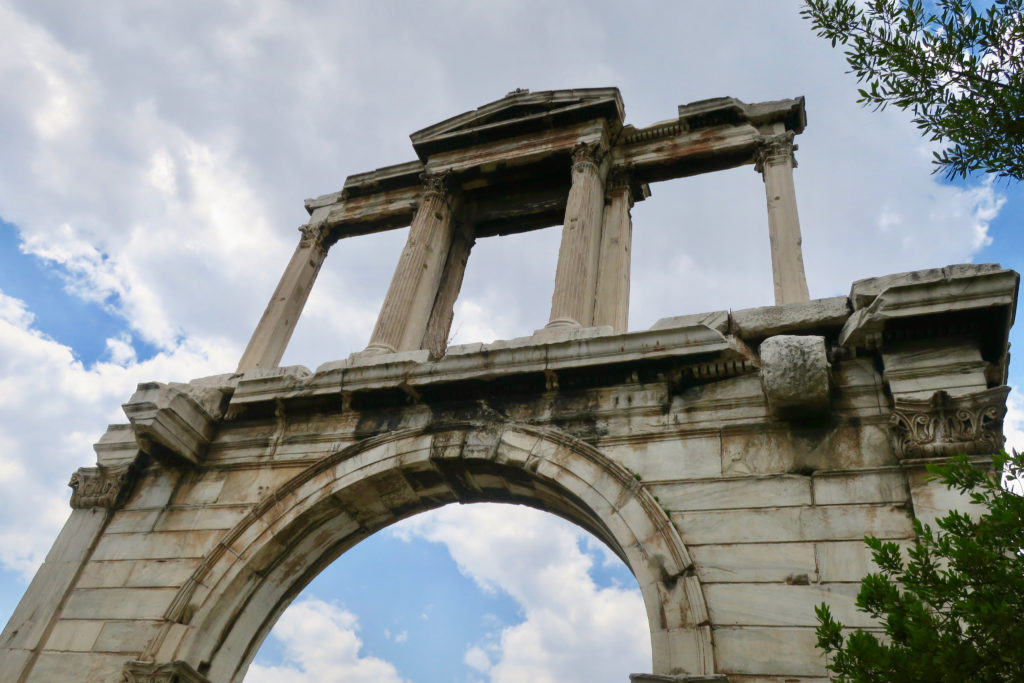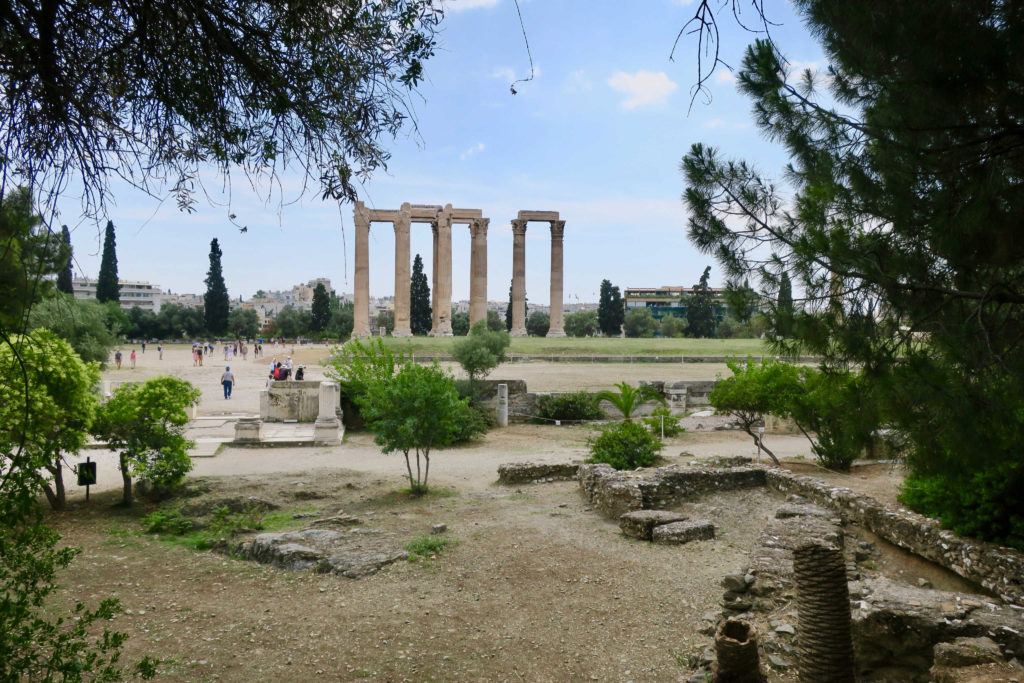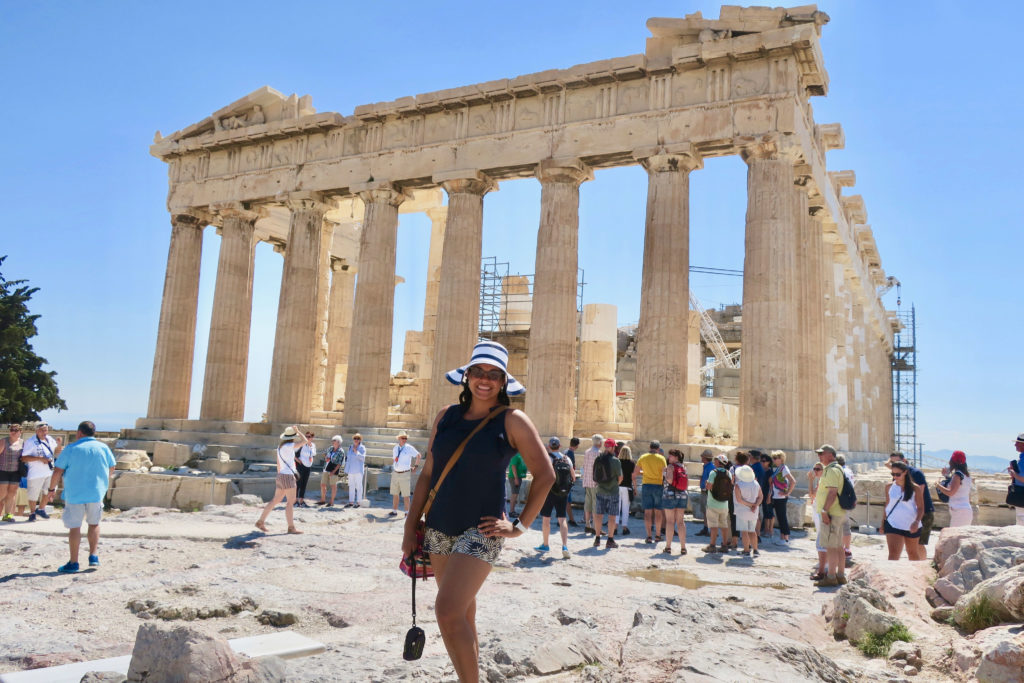 Instead of hitting the beaches along the southern coast of Athens, as was recommended by almost every Athenian we met – because island girl – we opted for something completely different: a fish spa!

Traveling along the coast via tram, we went to Vouliagmeni Lake, a lake boasting healing properties and little fish that give the best pedicures. While wading in the cool and surprisingly not brackish water, little fish nibble on dead skin on your feet, elbows, back, or wherever they find. It takes some getting used to, but once you get over the fact that fish are snacking on your skin, it's quite relaxing.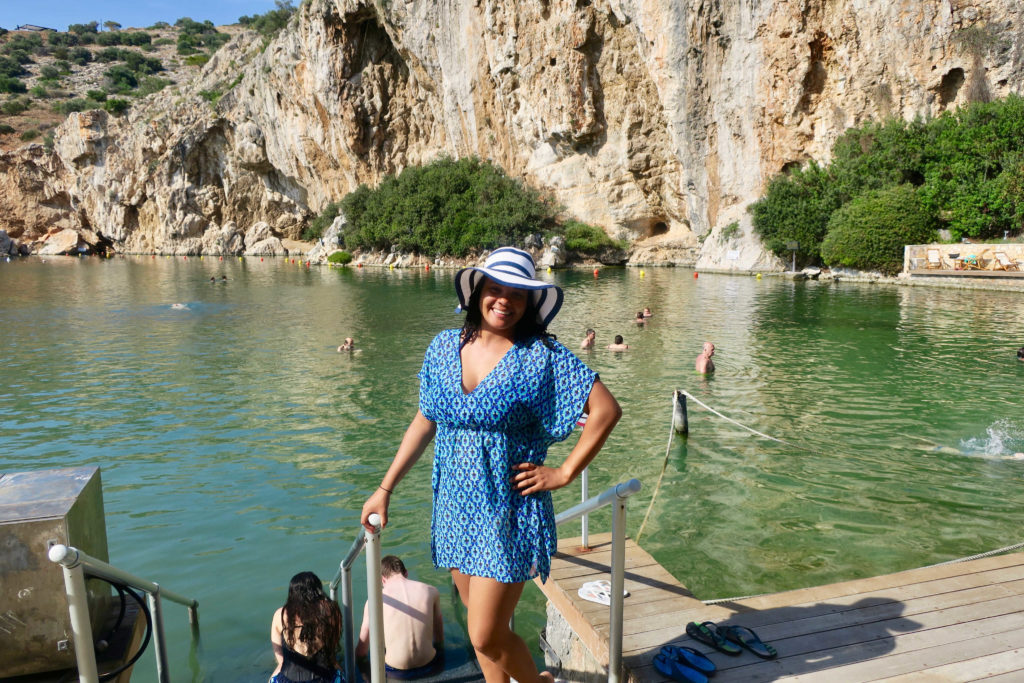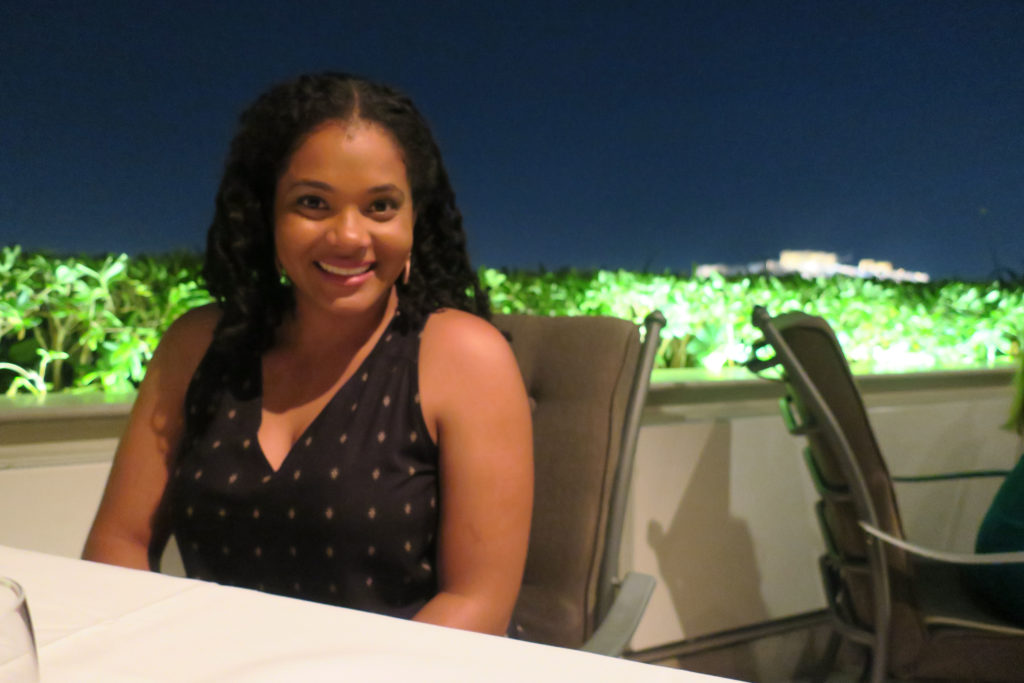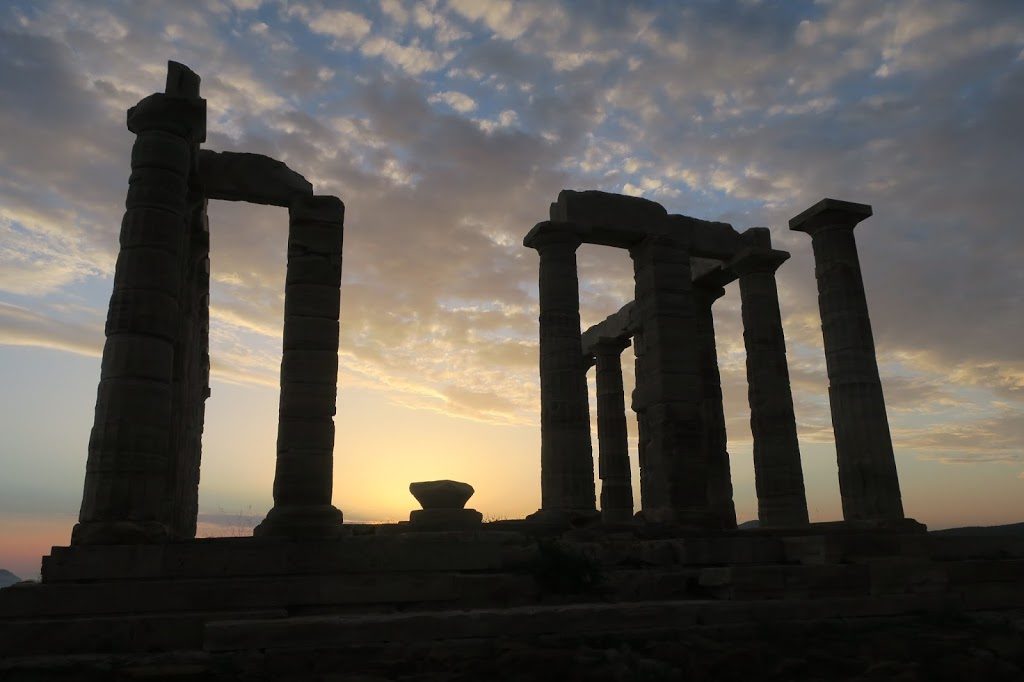 Despite my tendency to #EatAllTheFood, I'm not much of a cook. I dabble in cupcake baking, but that's about where it ends. So, as part of my 30th birthday festivities, I wanted to take a cooking class.  I signed us up for a Greek cooking class at Meliartos, a Greek gastronomy multiplex. Under the guidance of Spiros, the best teacher ever, we cooked some traditional Greek fare, and then enjoyed dinner on the rooftop in the setting sun.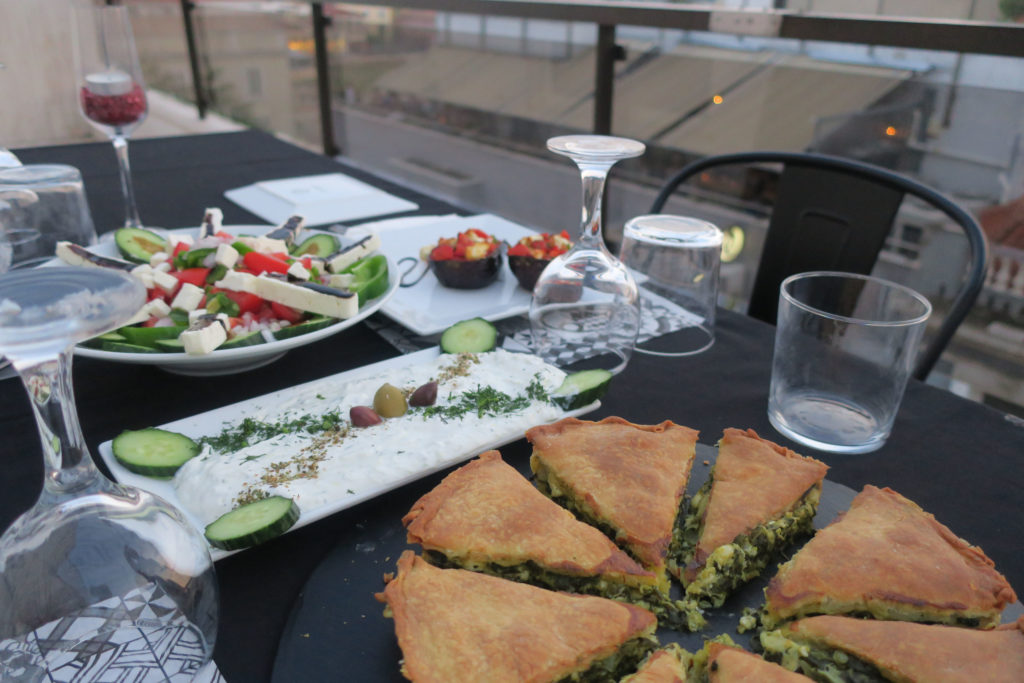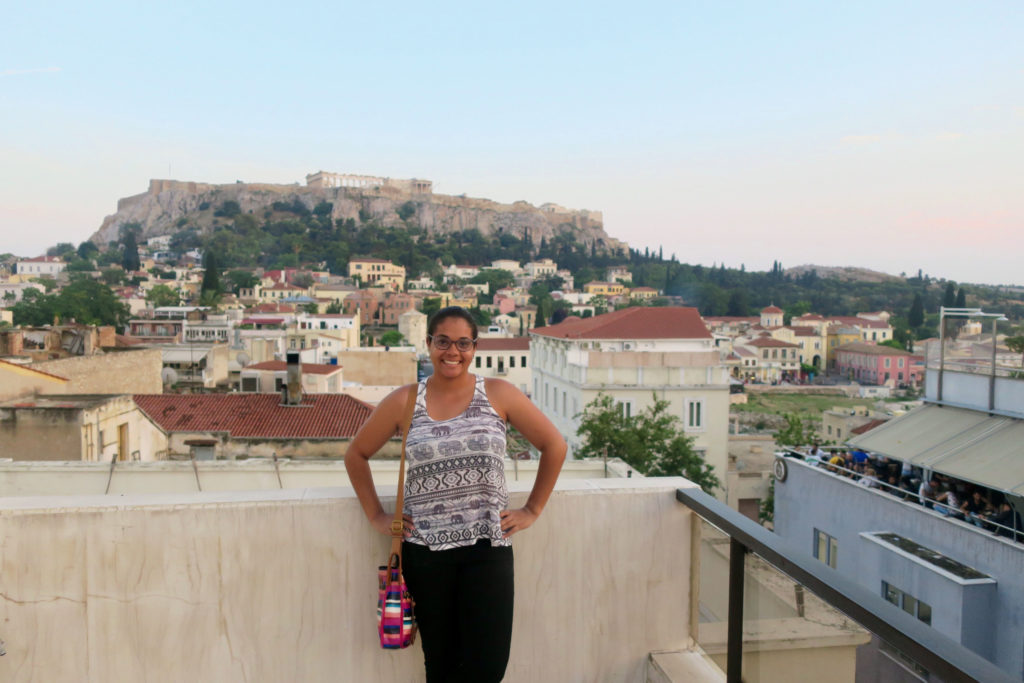 If you're as intrigued by tales of legend and mythology as I am, then Athens is definitely worth visiting. There's a story to be uncovered around every corner and on top of every hill, and it is fascinating how, thousands of years later, parts of a magnificent age still stand. 
P.S: Look who else I found posing on rooftop below the Acropolis!
And that's it…one year later, I've finally finished the great Eurotrip Adventure. Thirty was, without a doubt, a great year. Let's see what 31 brings 🙂
(Visited 198 times, 1 visits today)