A few weeks ago, the guys and I promised to do some more island adventuring. This was a leftover promise from last year after we randomly made a countryside drive, and from this May when we went hashing and I lost my soles.
My soles didn't survive the hash. Good thing Josh managed to get proof of the missing soles.

So far we've been living up to the promise. We went snorkeling one Sunday afternoon, and last weekend we embarked on a quest to find a hidden waterfall. None of us had been to the Adelphi Waterfall before, so the probability of us getting lost was high.
Our trek started without incident, until we got to obstacle number one – the river. The river wasn't wide, nor was it deep, neither was it flowing swiftly, and it was quite clear where we should cross, but we didn't cross there. Instead, we walked down a bit to a part of the river that, while narrower, was full of rocks that supposedly lessened the chances of our shoes getting wet. The catch? This route involved a rock jump that my short legs just weren't going to make. In went my shoes. This alternate route also required us to cross a few more streams, so after jumping over miniature gorges, we made our way back up to where we started, but on the other side of the river.
There isn't an actual set trail or track leading to the waterfall, and most of the hike is through a farmer's callaloo patch, but we suspected there were some other hikers in front of us, and judging from the trampled undergrowth, I determined we were on the right track. "Alyssa, how do you even know this?" the guys asked. "Because I actually read the Hunger Games instead of just looking at the movies!"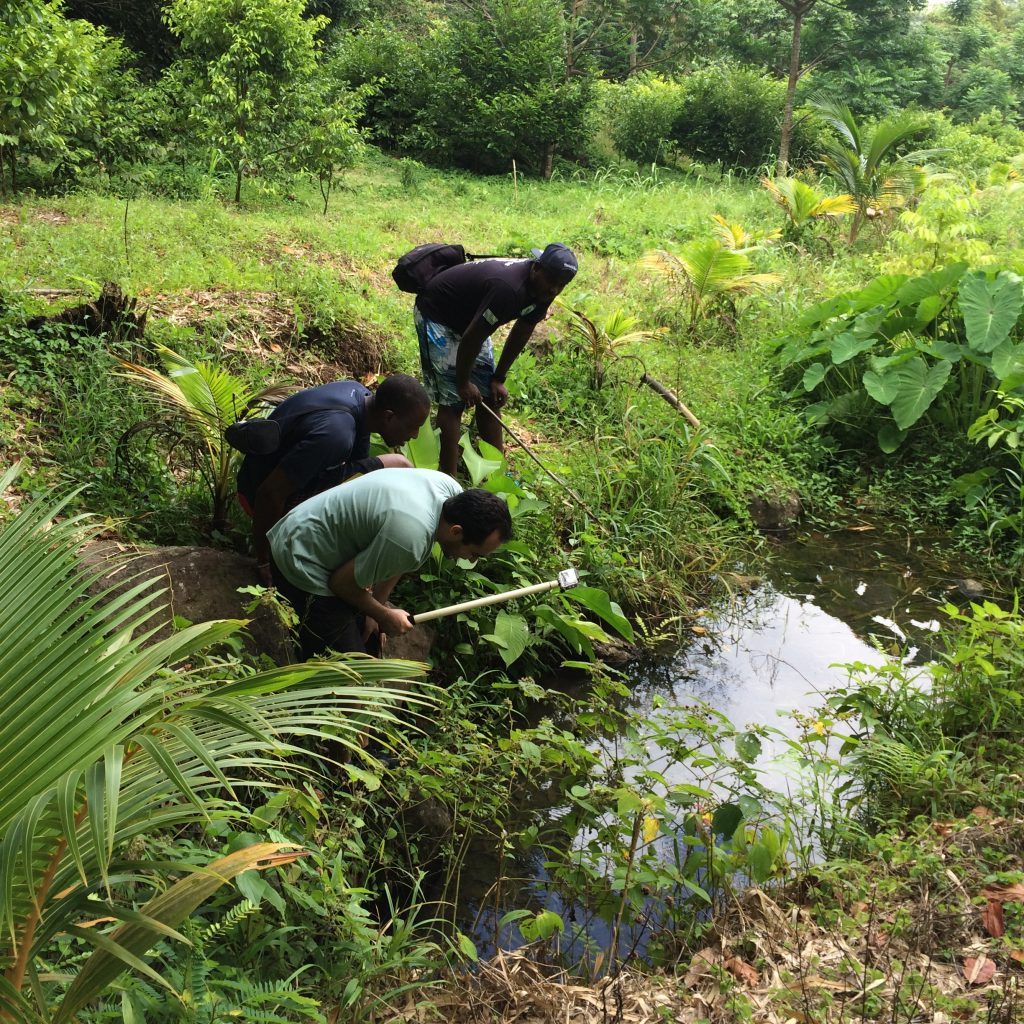 The track led us uphill a bit, and soon enough we were able to hear the waterfall, and there it was through the bush.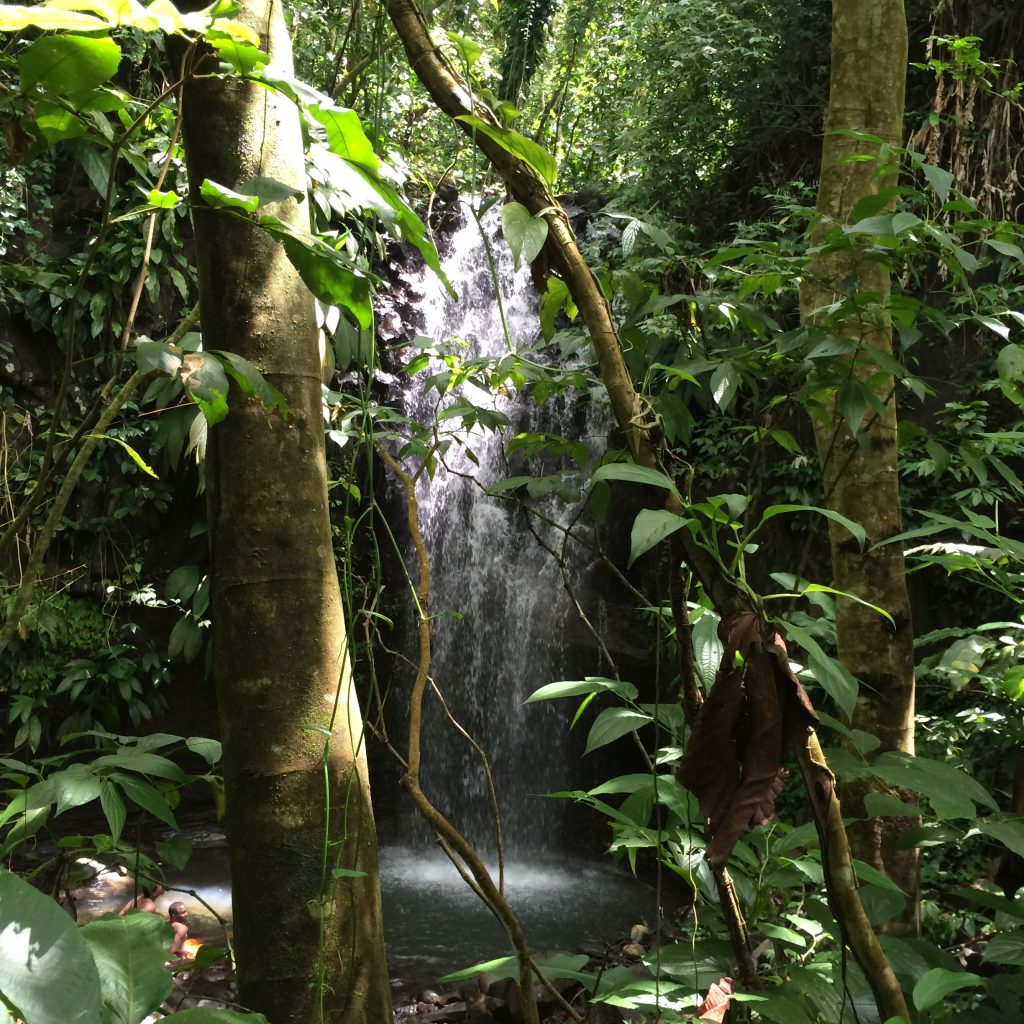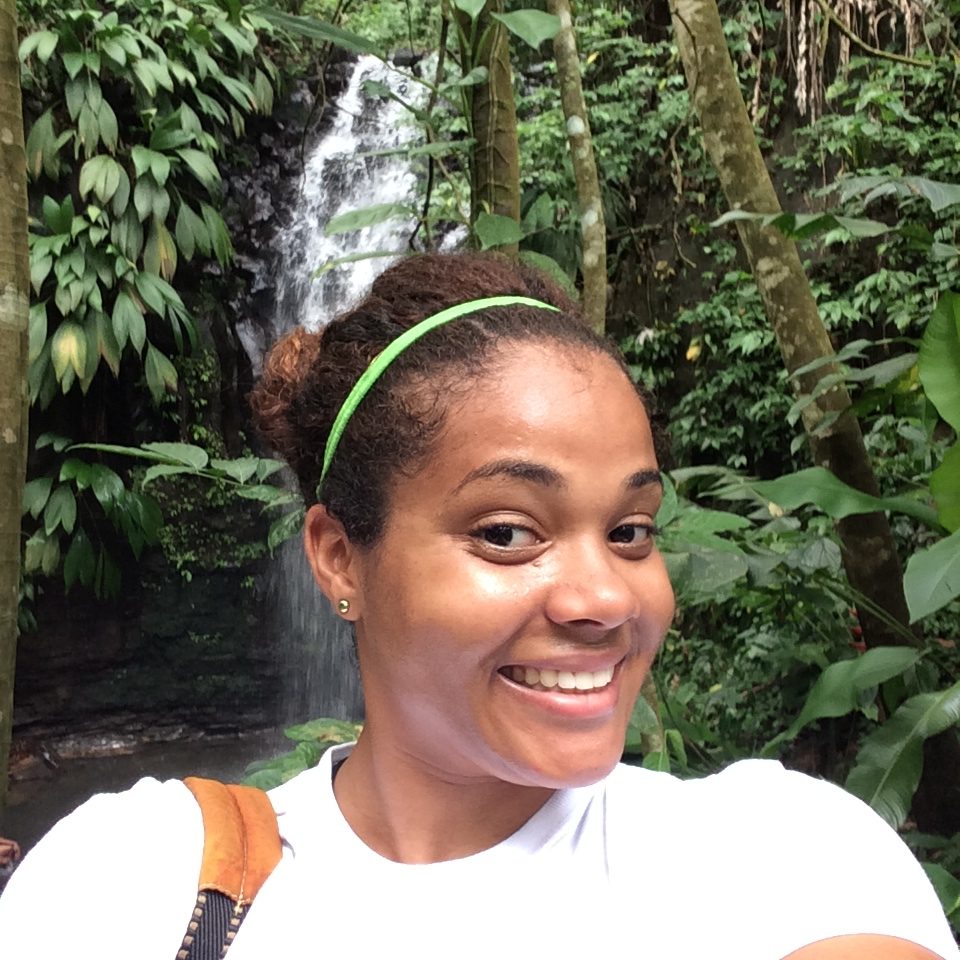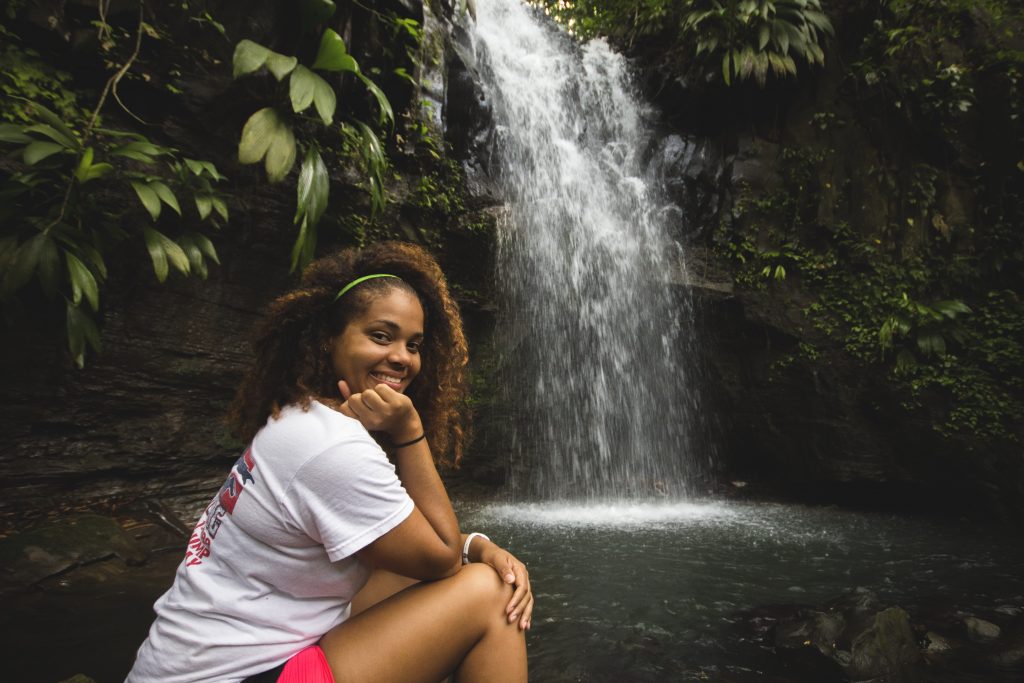 The journey from the waterfall proved to be a lot more eventful. We didn't get lost, and I didn't fall, but we were attacked by a swarm of angry wasps. I'd never closed my eyes and run so fast in my life. I got stung in four places on my face and hand. I was not happy, but thankfully I'm not allergic to wasp stings, and at least they weren't tracker jackers.

We got back to the river without any further attacks, waded through water, and headed back to the vehicle, stopping for some selfies on the way of course. Adelphi Waterfall found. I wonder where we're headed next?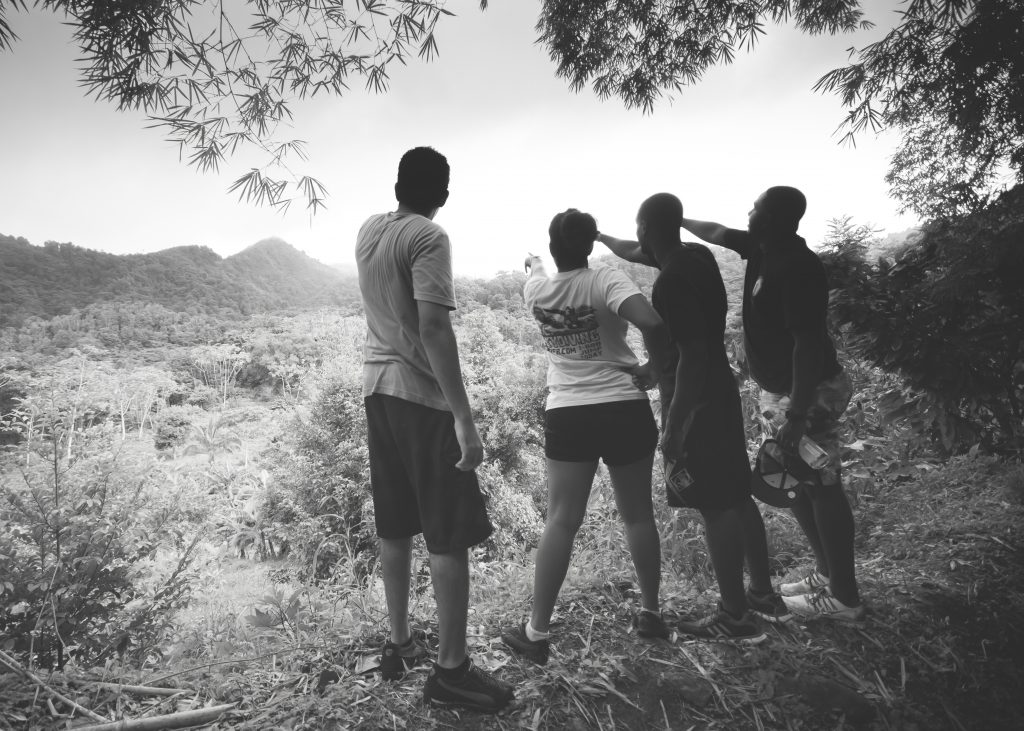 Take a look at some more of Gaurav's work here!
(Visited 629 times, 1 visits today)