I had already written and published this post, but the little blog goblins must have gotten in and done something. Ok, fine. I managed to delete the body of the post, but Kelly saved the day!! Thanks Kelly! 

Happy Halloween!!!

Technically this isn't my first halloween in DC – it's my second – but last year after spending the entire day with tens of thousands of my closest friends at the Rally to Restore Sanity, and then taking 3 hours to get home, I'd had enough festivities for the weekend (and I'm not much of a Sunday night party person).

I'm not a fan of scary things. If I can help it, I never watch scary movies. Too much blood and gore give me nightmares, but I love Halloween. I love the fantasy of it all – the costume and pageantry – and that for one night (or weekend) you can wear the most obnoxious outfit and no one will judge you. This year we had big plans for haunted forests and epic dance parties, and the mild Fall weather we had been experiencing would've been well appreciated (at least by me) for the weekend activities. Mother Nature, however, had a different idea in mind and a non-typical nor'easter had forecasters predicting rain and snow over the weekend. Snow? In DC? In October? Madness!

Friday evening arrived with the perfect weather conditions for any movie about four girls traipsing through a forest – cold, grey and damp. The journey to Poolesville was uneventful, save for the missed exits and wrong turns, and after traveling for what seemed like forever on a narrow, winding, dark road we arrived at Markoff's Haunted Forest and were greeted by zombie ticket collectors who made sure we had signed our lives away the waiver.

The Haunted Forest experience lived up to my expectations. The production was excellent. We weren't just walking for forty-five minutes through the bush, but in order to escape the forest we had to pass through various dark abysses, an abandoned church, primordial ooze and dragons, a zombie doll house and a voodoo-esque ritual complete with shrunken heads and drums. Most of the surprises were spoiled by the group in front of us bawling for dear life, but the masked men with chainsaws still had me running and screaming.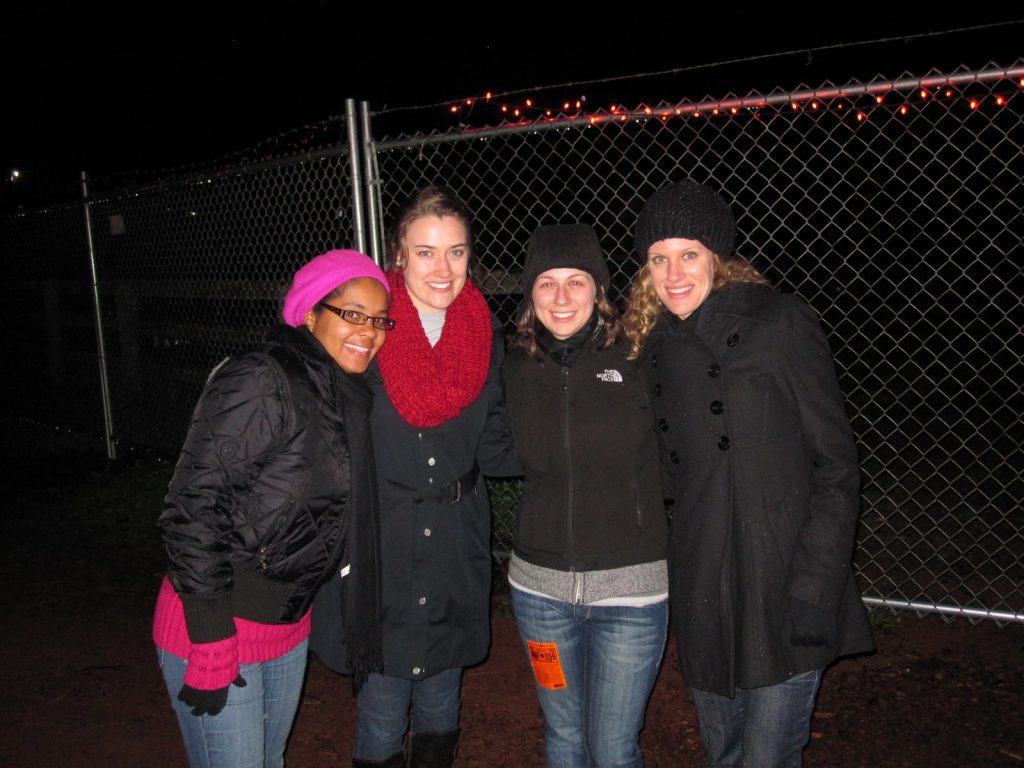 Saturday morning dawned cold, gloomy and with pouring rain – weather only conducive for lying in bed watching back to back episodes of Merlin. I checked the weather app and the rain was supposed to end by 3pm, only to be followed by snow showers? I'll admit I took the forecast with a grain of salt, because how often does it actually snow in the city when they say it will? This was one time when they were right. At some time around 4pm, I peeked outside and yep, it was snowing. Thankfully it wasn't sticking, because I don't think snow boots would've gone too well with my attempt at channeling my inner Cyndi Lauper for my costume.

So even though it wasn't snowing when I left the house, it was still freezing cold, and of course I stood outside waiting for twenty minutes for either a taxi or the metro shuttle (since of course my metro stop was closed for weekend track maintenance). So of course while I waited I did my "I need to stay warm" dance and got more than a few looks of disdain… and of course I walked in the opposite direction of my friend's apartment. It took a while for my feet to thaw out, but by then the posse was ready for the epic-ness that lay ahead.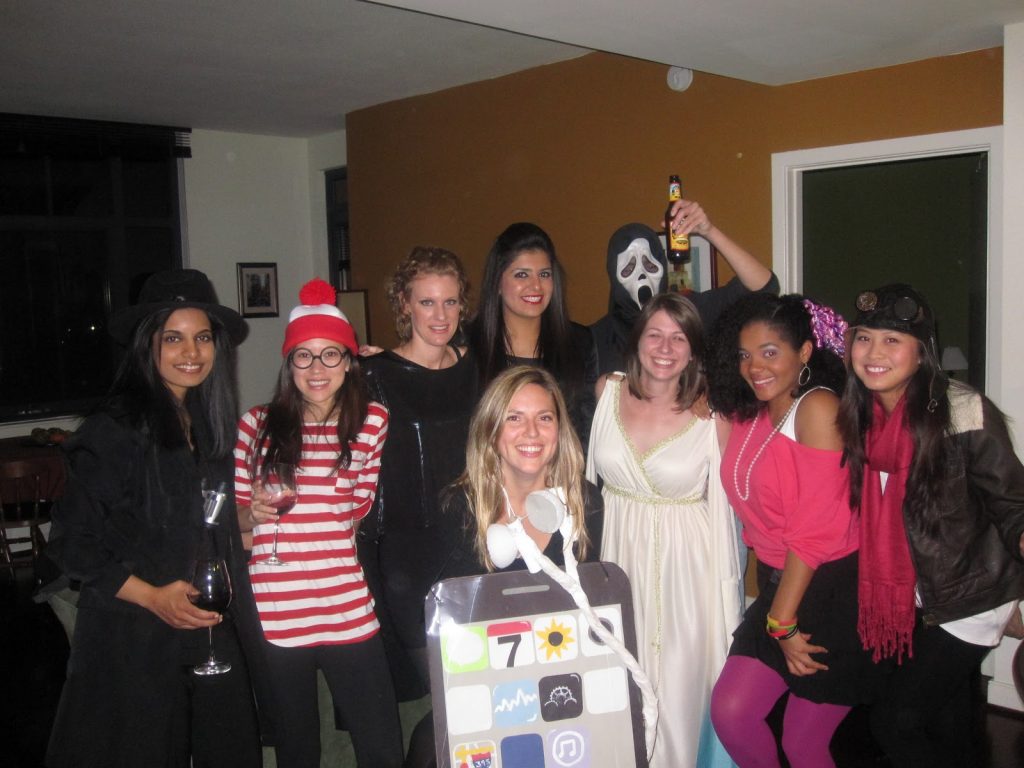 We got to Rock and Roll Hotel and it was jam-packed. Clearly the weather didn't hinder the ghouls, zombies, Gagas and Greek Goddesses from fist pumping to DJ Stank, so much so that we didn't even realise that we stayed there until very close to last call. Completely worthy of the title of Epic Dance Party. 

By the way, how on earth did the panda get into the club???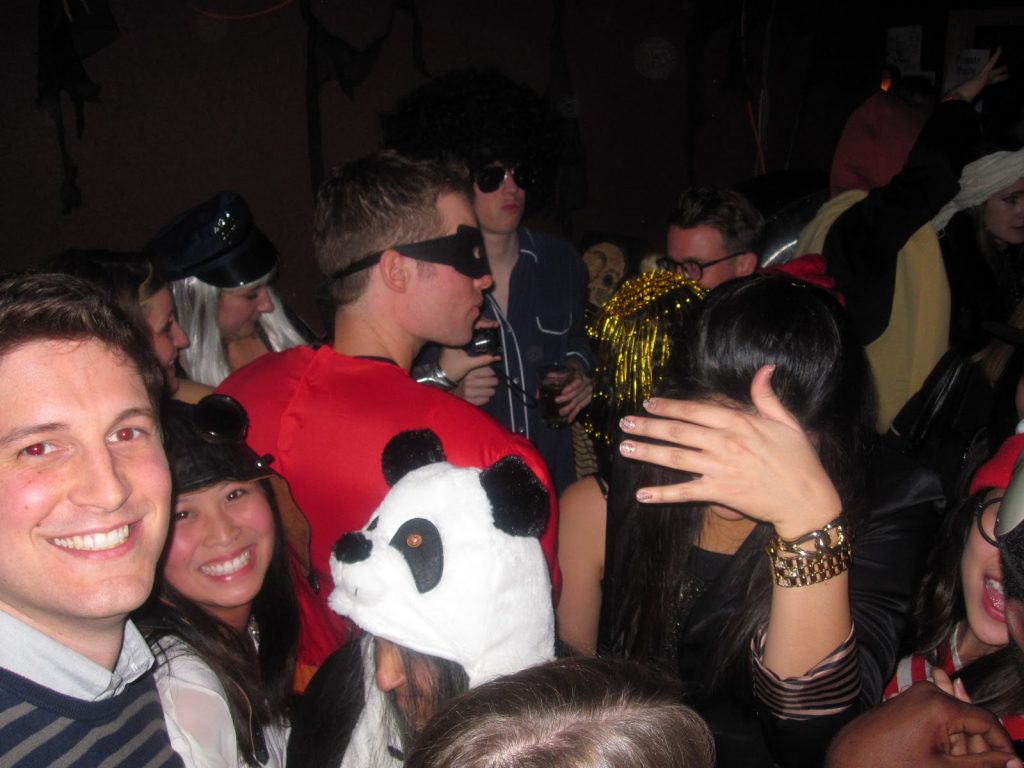 (Visited 37 times, 1 visits today)