Spring, a time when the air gets a little warmer and the layers of clothes start coming off. The heavy coats and boots get put away and out come the light jackets and fun colours. The warmer weather means it's time for the outdoor events – concerts, baseball games, picnics, wine festivals. Spring, a time when the flowers start to bloom after the cold winter and the trees start to look alive again. I love Spring for all these reasons, but in DC it's also Spring, a time for cherry blossoms.

The DC Cherry Blossom Festival is an annual event celebrating the friendship between Japan and the United States. One hundred and one years ago, in 1912, the mayor of Tokyo presented 3000 cherry trees to the city of Washington, DC. The trees now line the Tidal Basin and parts of the National Mall, and during their peak bloom it is one of the most beautiful sights you will ever see. With the DC cherry blossom season comes the Cherry Blossom parade, several exhibitions, open air markets, cherry blossom inspired cocktails and, my favourite of them all, cherry blossom cupcakes.

The two years that I lived in DC brought different experiences with the cherry blossoms. The first year, while still in school at American University, we took a break from our Capstone projects to spend the day in the sunshine. We had missed the peak bloom period so the majority of the blossoms had already turned white, but we were fortunate enough to see a few pink ones.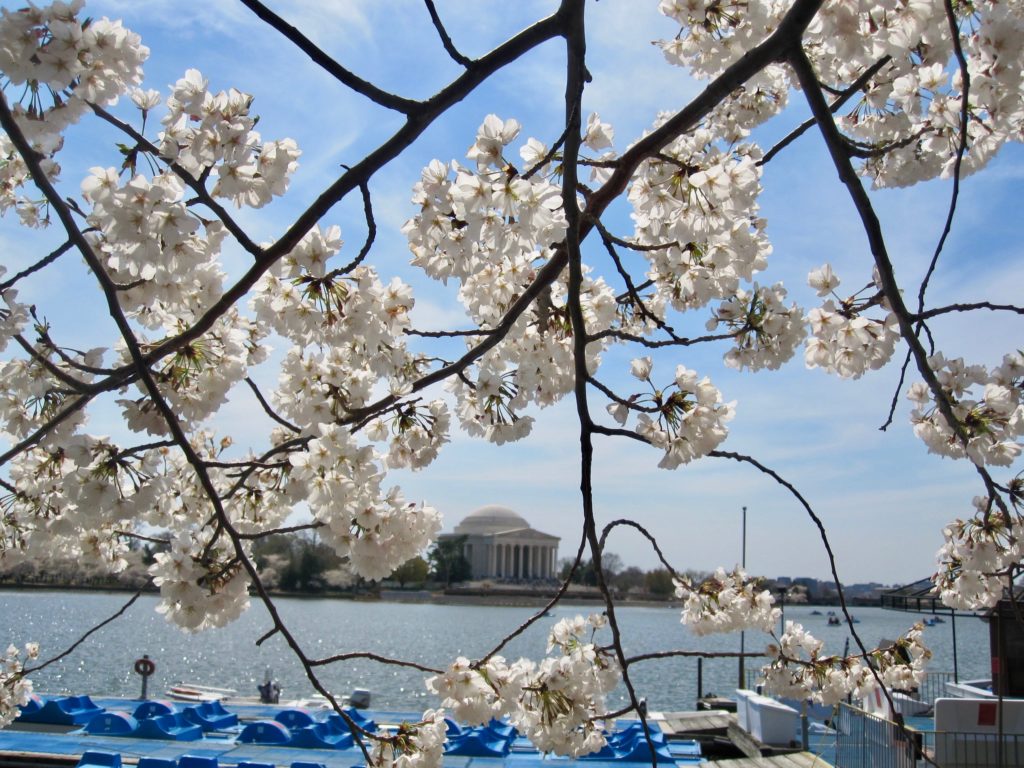 The following year I still didn't make it down to the Tidal Basin during the peak bloom period. However I did go to the Cherry Blossom parade and the Southwest Waterfront Cherry Blossom Fireworks Festival. That's where I learned that you're never too old for facepaint.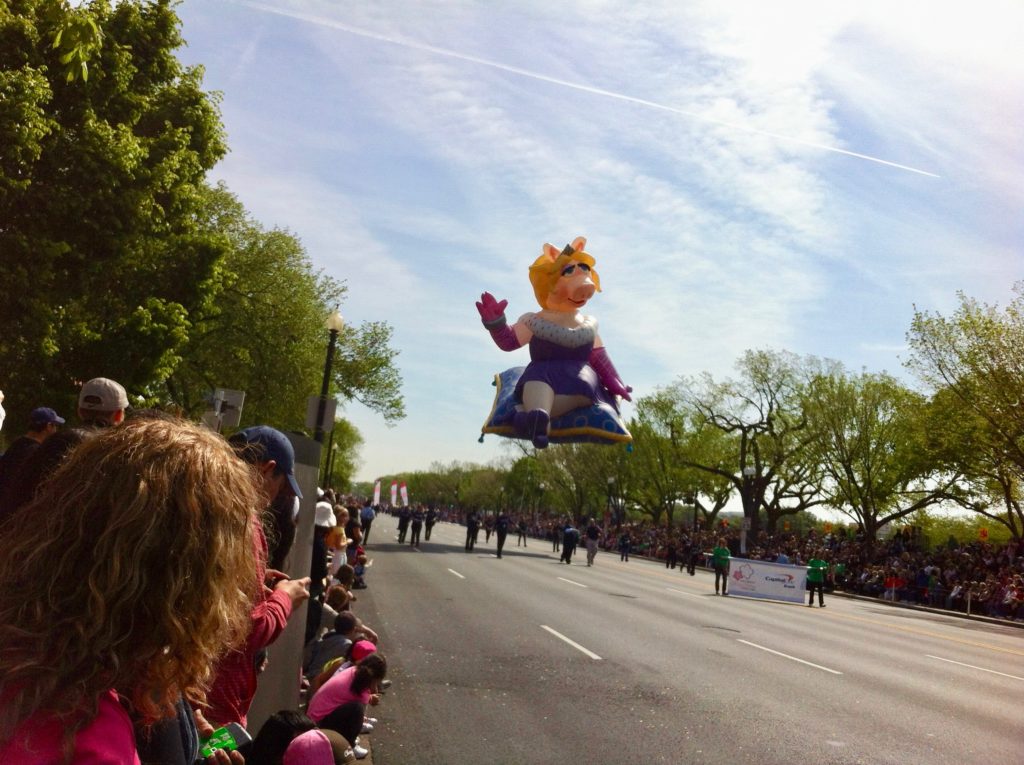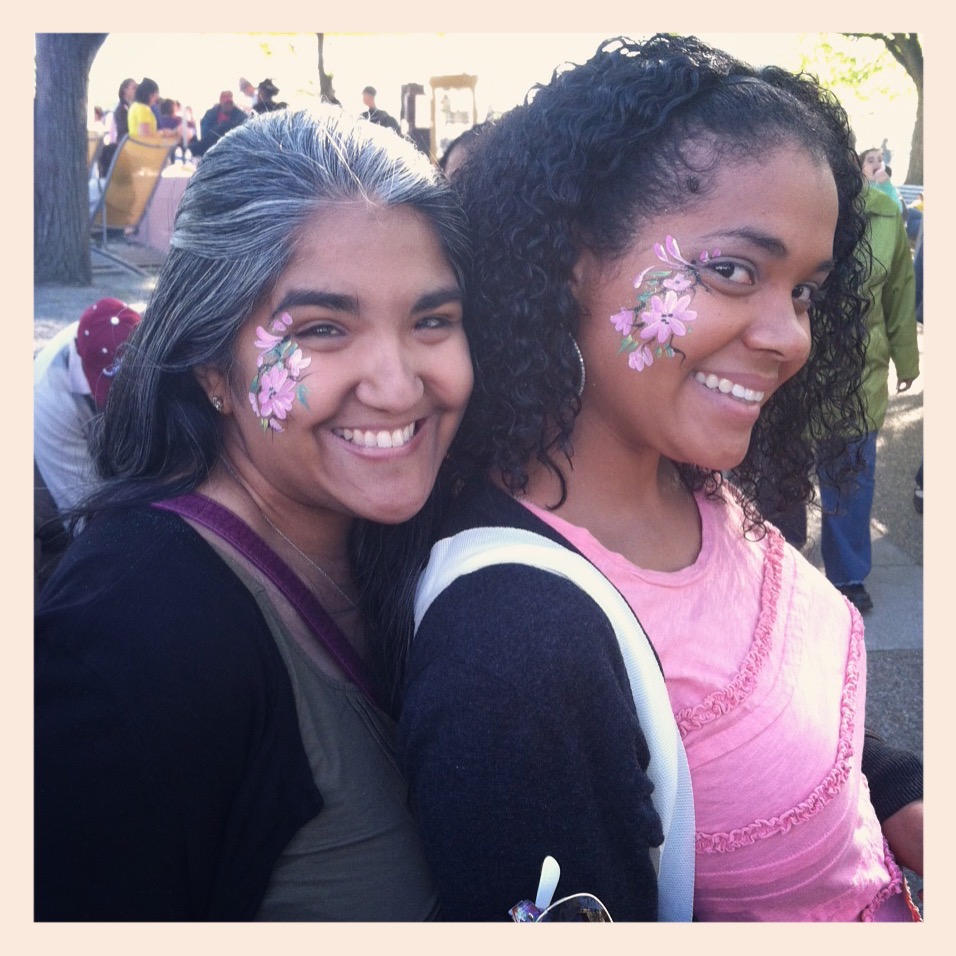 This year, since my visit to DC was supposed to coincide with the peak bloom period for the blossoms, I was looking forward to morning and evening strolls along the Tidal Basin, admiring the beauty of the blossoms and taking artsy Instagram photos. The initial forecast listed the last week of March as the peak bloom period. The cold weather made that impossible, and the dates were changed to April 4th – 7th. At least I would still be in town. The weather didn't get much warmer though, so by the time the 4th rolled around, the chances of seeing any blossoms were very slim. We joined the exodus of tourists and went down to the Tidal Basin anyway.

Here's a look at what we found as we searched for the DC cherry blossoms: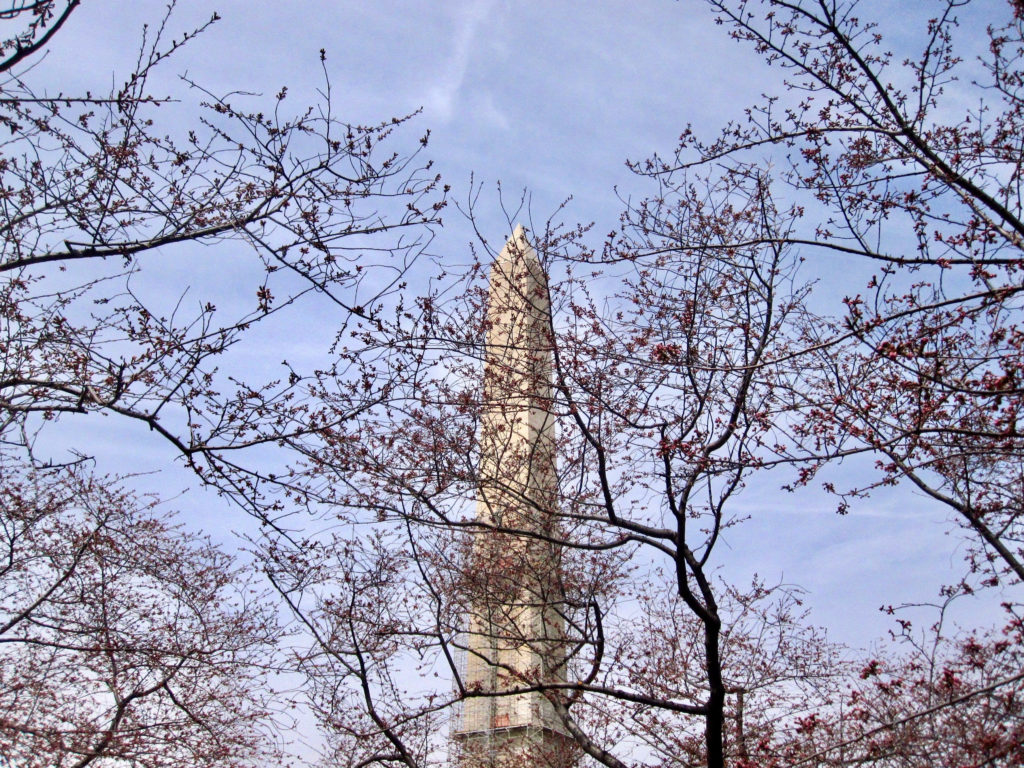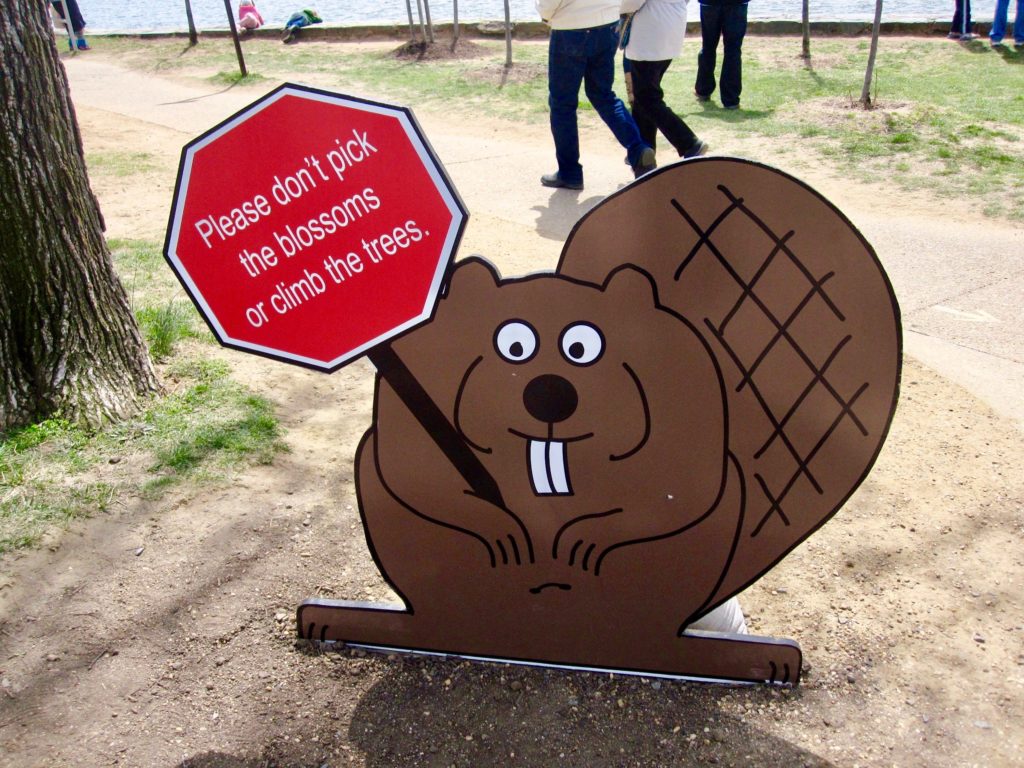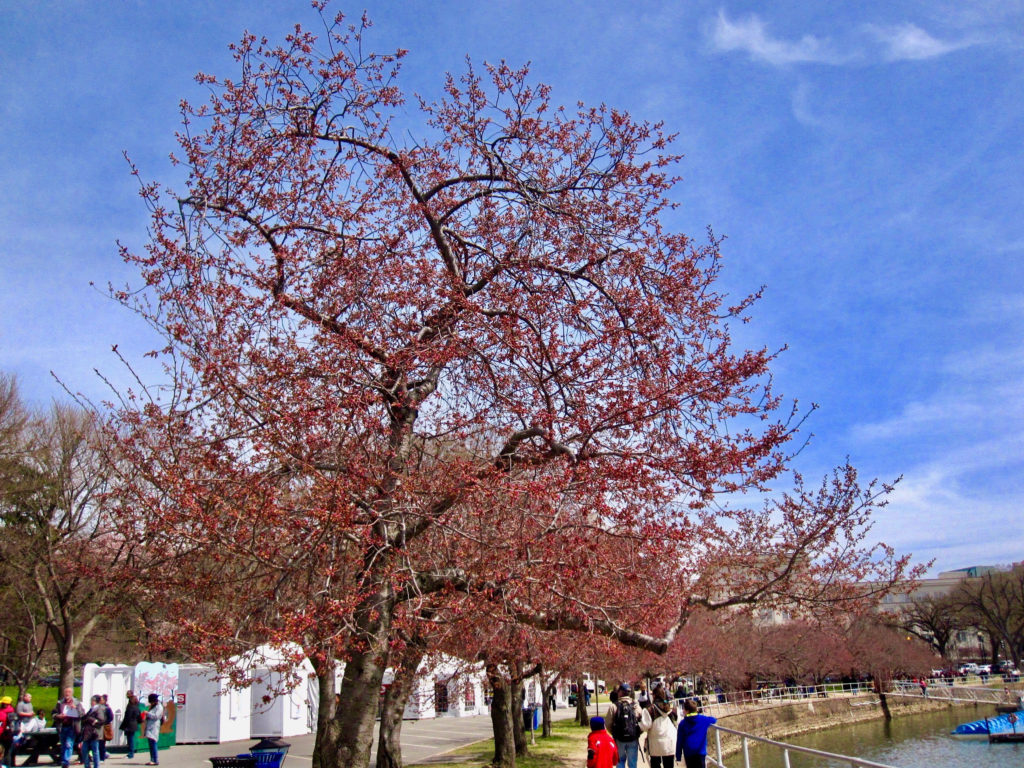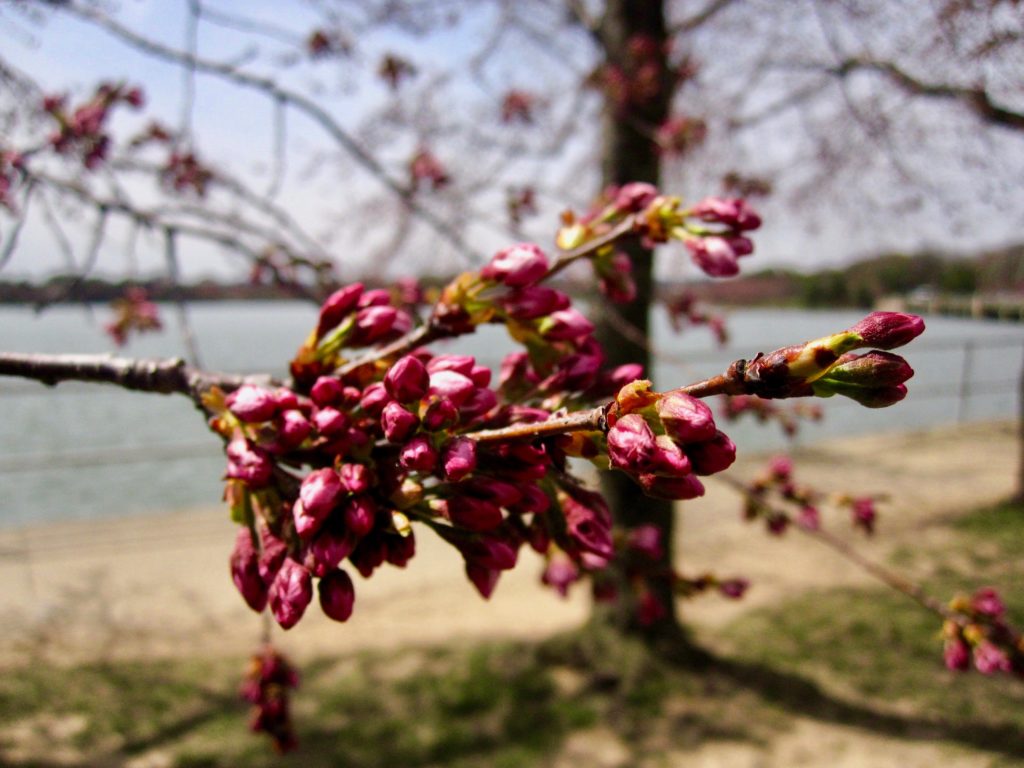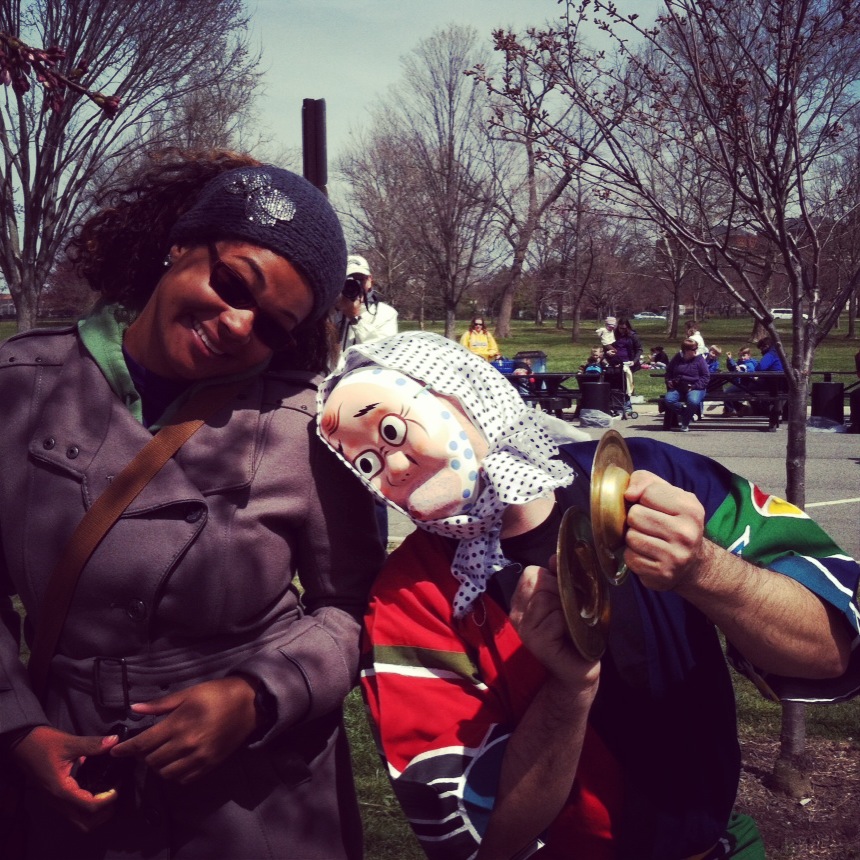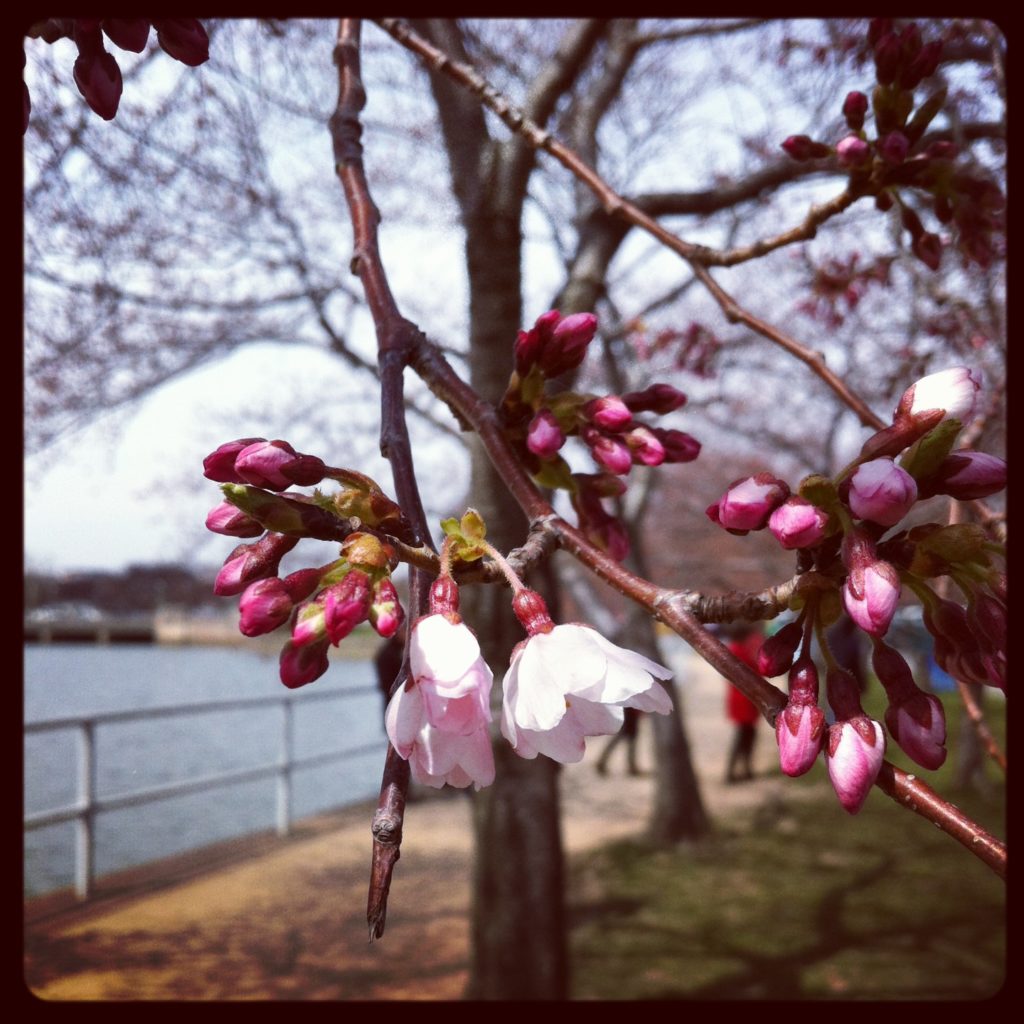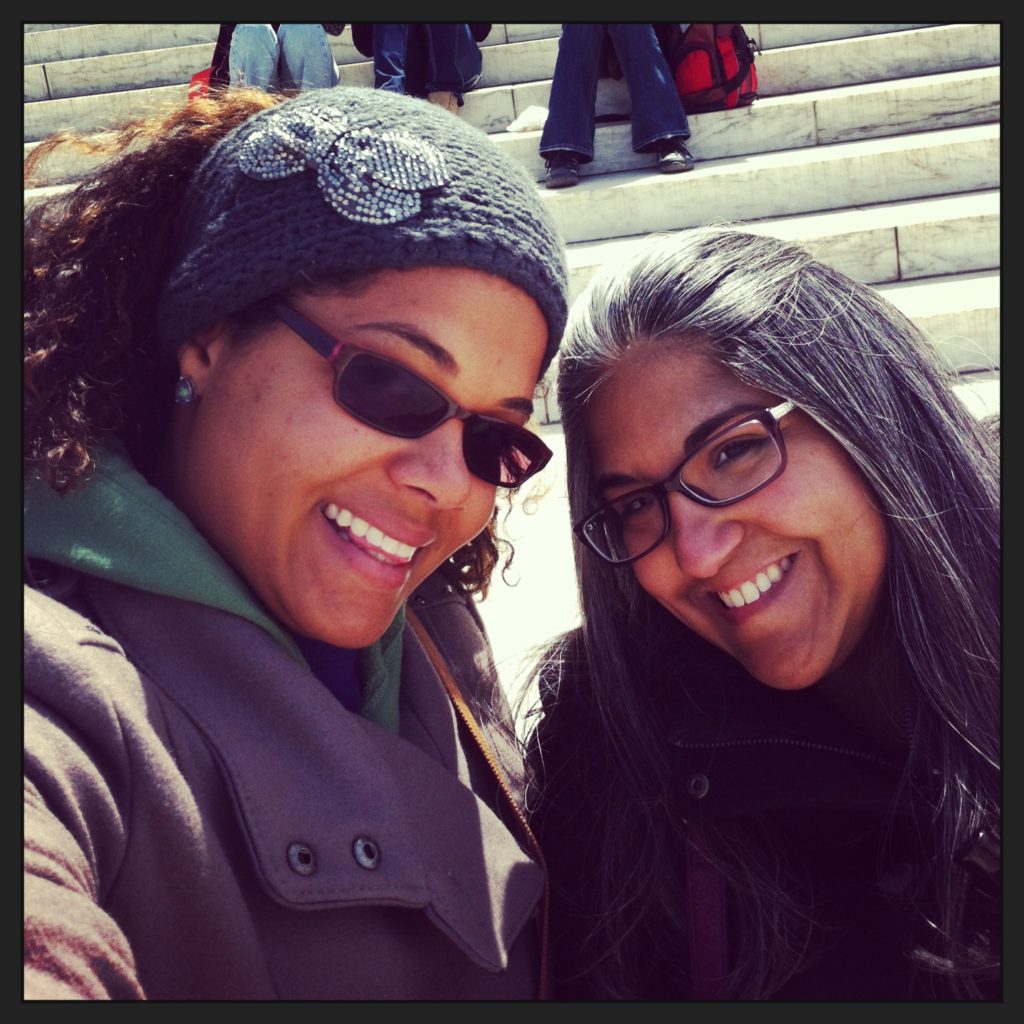 Unfortunately, the trees didn't bloom until Tuesday — 2 days after I left DC. Oh well, maybe next time.

(Visited 116 times, 1 visits today)