I've been feeling under the weather the past few days, much to my disappointment. I must have picked up a stomach bug somewhere between Grenada and Sydney so I've been a little green since Sunday. I've been trying to take it easy so the adventures so far have been tame.

On Tuesday I visited Centennial Park and walked around with lunch-time exercisers, moms with strollers and dogs playing fetch. There was even a girl on horseback! The park was dedicated as a public open space in 1888 and on January 1st 1901 it was the site of the inauguration of the Australian Federation. The Federation brought together the six separate British colonies to become states of the Commonwealth of Australia.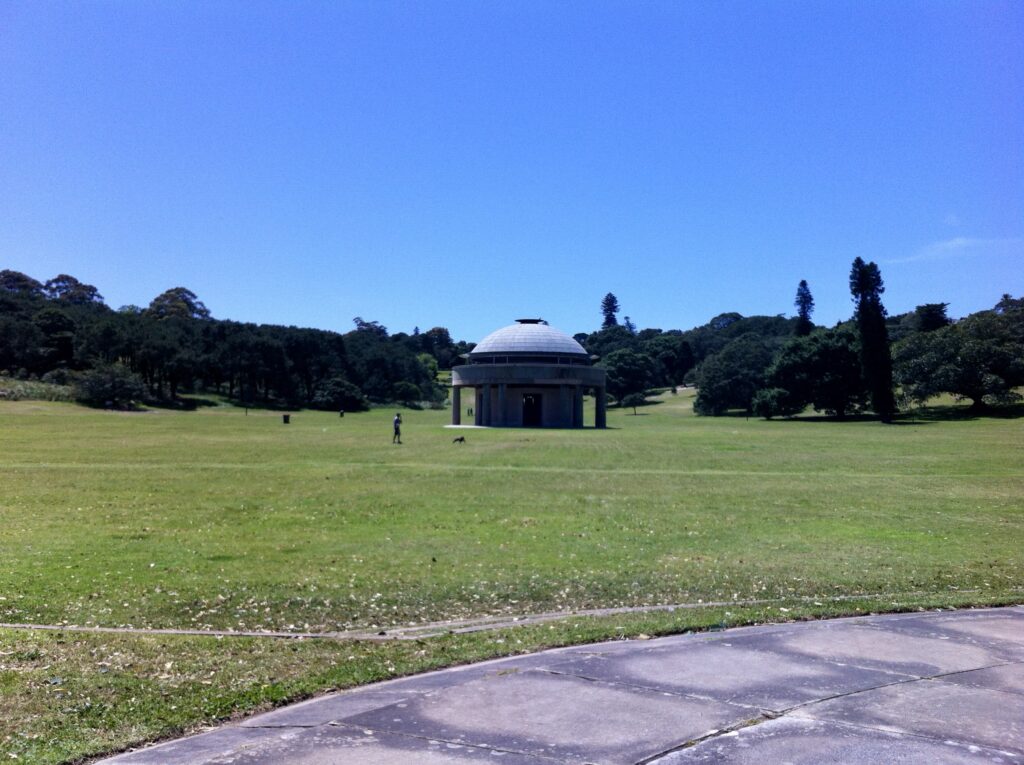 Wednesday started with sightseeing with my aunt as we walked across the Domain to the Art Gallery of New South Wales. My aunt is an artist and art teacher so I got a personal tour through the exhibits ranging from 20th century Australian art to contemporary pieces and Aboriginal art.

After the gallery we started walking in search of Mrs. Macquarie's Chair but instead took a detour that led us to the water for my first full view of the Sydney Opera House. We turned the corner and there it was, fitting perfectly in front of the Sydney Harbour Bridge. Amazing. We stopped for lunch at the Museum of Contemporary Art and then headed back home.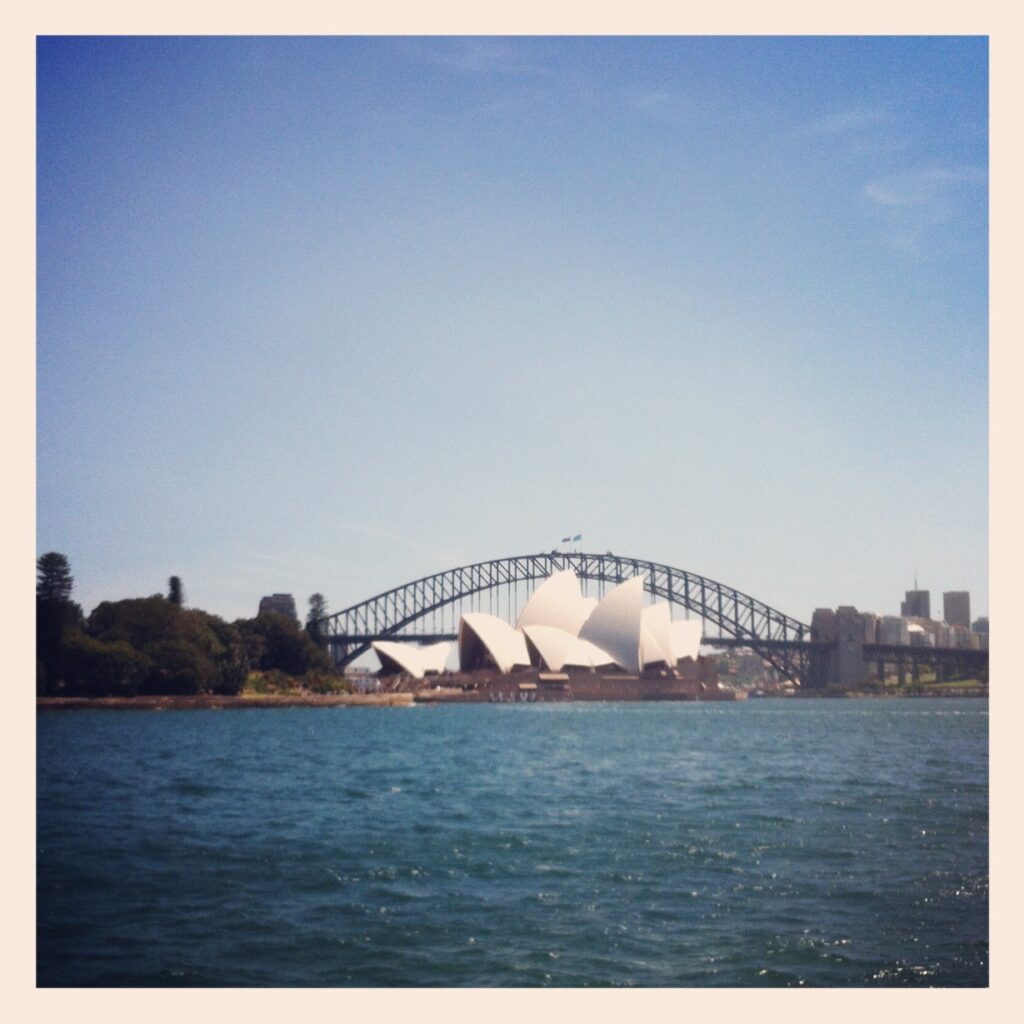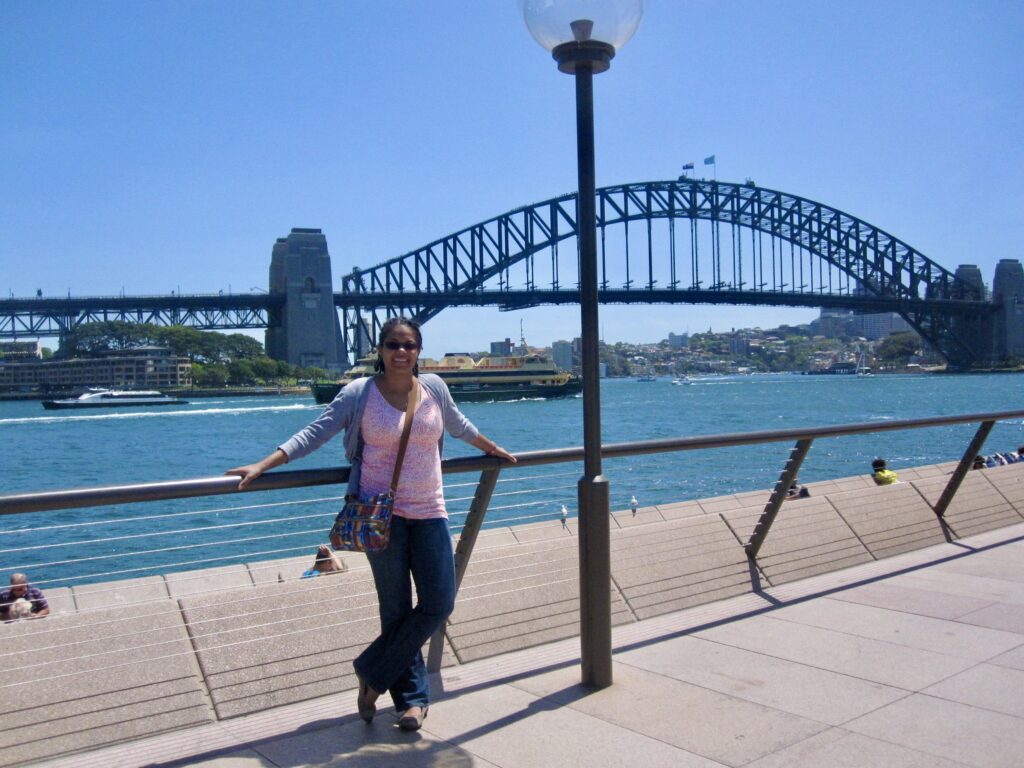 That evening we headed back over to Cockatoo Island for the opening night of the first Cockatoo Island Film Festival. According to the organizers of the festival, over the five days of the festival, Cockatoo Island will be transformed into a state of the art cinema complex. In addition to film screenings, the film festival is also hosting the largest competitive film program in Australia and the inaugural Cockatoo Island Classic Yacht Race.

The opening night feature film was
The Master
, a film about a troubled naval veteran who develops a relationship with the charismatic leader of The Cause. The film's director,
Paul Thomas Anderson
, said a few words and then we settled down in the enormous tin-shed turned cinema –
The Turbine Shop
– to watch the movie. Remember before when I mentioned how I
judge movies
? Well, I didn't fall asleep this time. It would have been impossible to drift off since my brain was working so hard. The movie was long and hard to follow sometimes, but still intriguing. That's it, I won't say any more. Don't want to spoil it for those who haven't seen it yet!
(Visited 28 times, 1 visits today)