"My momma always used to say life is like a box of chocolates, you never know what you're gonna get." – Forrest Gump.
I had never eaten at a Bubba Gump Shrimp Co restaurant before three weekends ago, and then I went twice. In succession. And each time we got quizzed about the Forrest Gump movie. It's been a while since I've seen the movie, so my general knowledge was a bit rusty. But the question I did get right, on both occasions was, " life is like a box of —-. You never know what you're gonna —-." Oh how right Momma was.
So there I was on Friday night halfway through the Daytona 500 weekend answering random questions about Forrest Gump. Though from the time we arrived in Florida, I knew this weekend was going to be anything but ordinary.
We got to the Orlando Airport without incident and our plans to meet the other team members and then drive to Daytona Beach together seemed solid. However half an hour after the planned rendezvous time, Kathryn and I were still searching the rental car garage for the others while they were doing the same…on the other side of the airport. Who knew that each terminal would have its own rental car desk and parking garage? We eventually made it to Daytona Beach, and I was ready for the Great American Race, my first Daytona 500.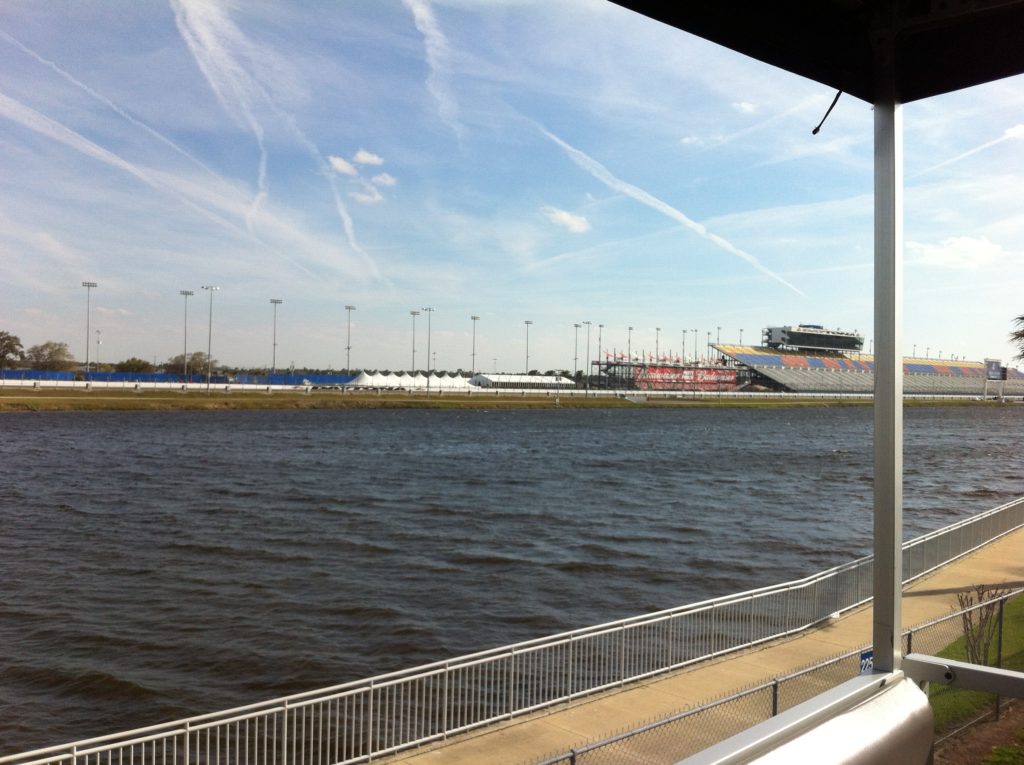 As I had done for the last race, I studied maps and itineraries and crammed as many random facts as I could, so I knew about the lake… Yes, Lake Lloyd situated in the infield of the Daytona International Speedway is huge. As a matter of fact, so was everything else – the campgrounds, trailers, foot long corn dogs, nothing like what this Island Girl had ever seen before!
The race weekend followed a similar pattern to the Homestead race except on Sunday it rained all day. We still managed to get a tour of the race garage and pit road, albeit very wet, and we got stuck on the track for the emergency vehicle parade. Fire trucks, ambulances and the 3 Stooges in go-karts made their way around the track. (Not sure why the 3 Stooges were there, but I think it had something to do with their new movie). It wasn't as cold as Dover, but the rain took away from the excitement and fanfare that usually accompanies driver introductions. The rain eventually led to the first postponement ever of the Daytona 500.
I was a little disappointed, because after spending the entire weekend at the track I wanted to see some Sprint Cup racing. Once I got back to DC, I tuned into the race much to my brother's surprise. There I was rattling off random facts about the drivers and cars, and he couldn't believe it. And neither could I. Although just a few days before, while standing looking at Victory Lane from the Daytona 500 club, I realised that maybe I am beginning to enjoy this NASCAR thing.
Life. You really never do know what you're going to get.                                       
Some more photos!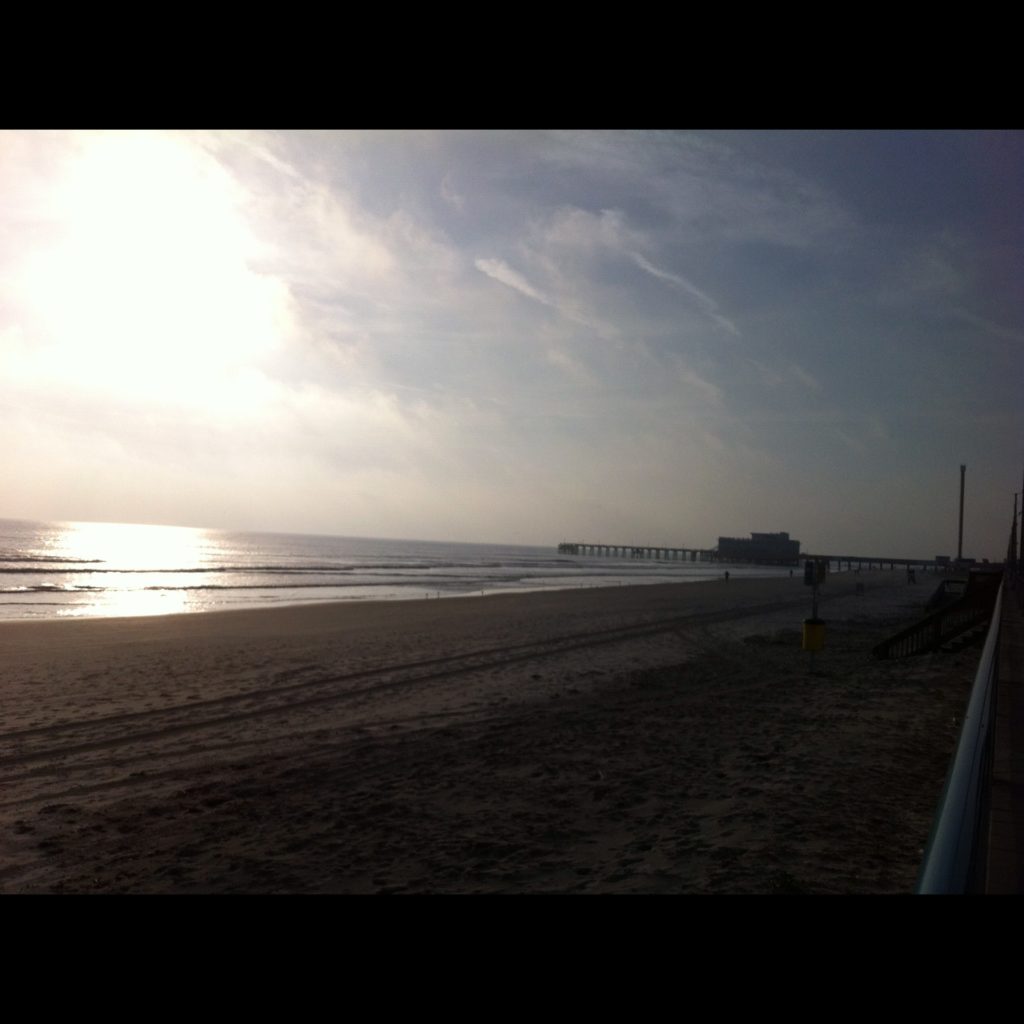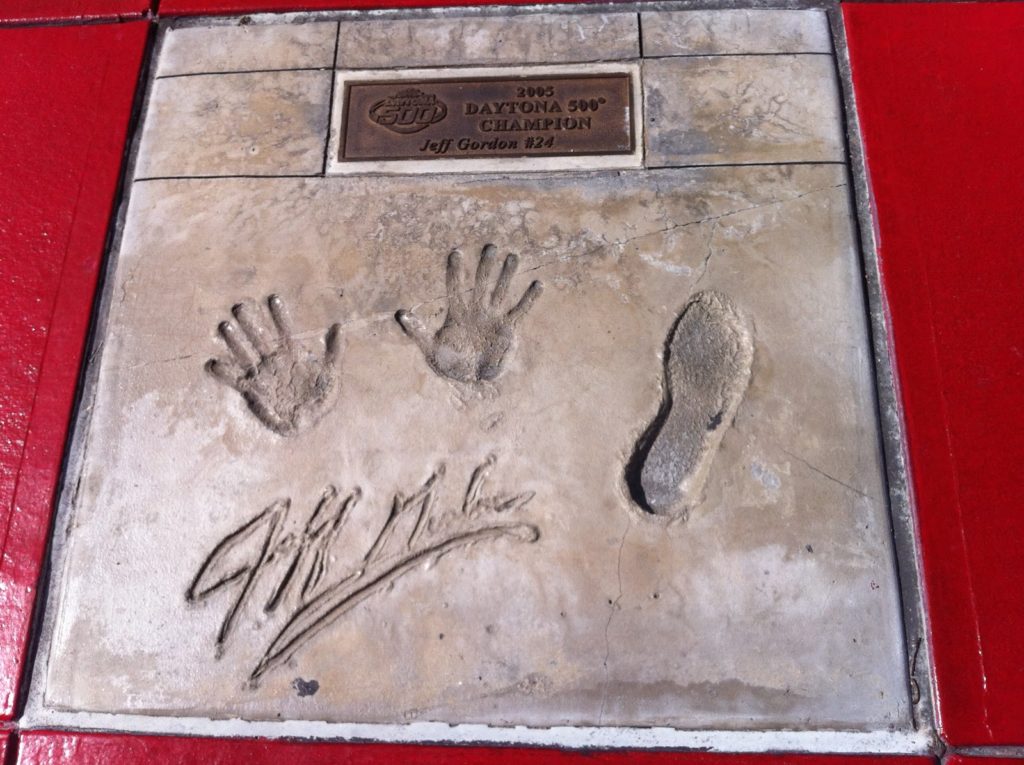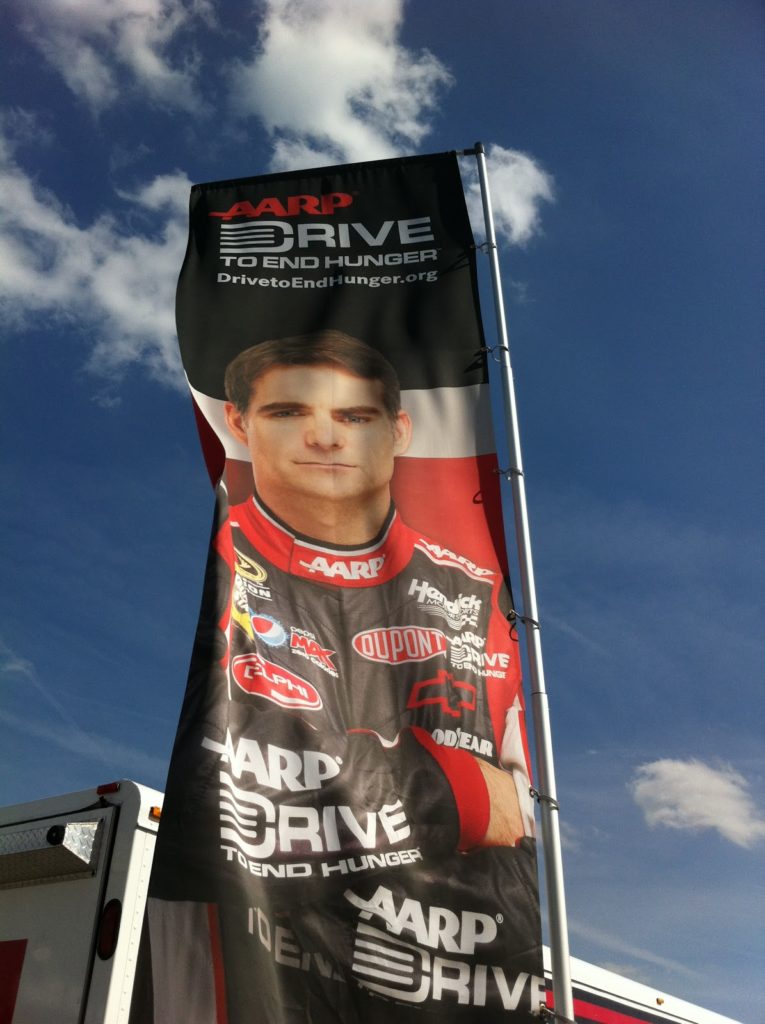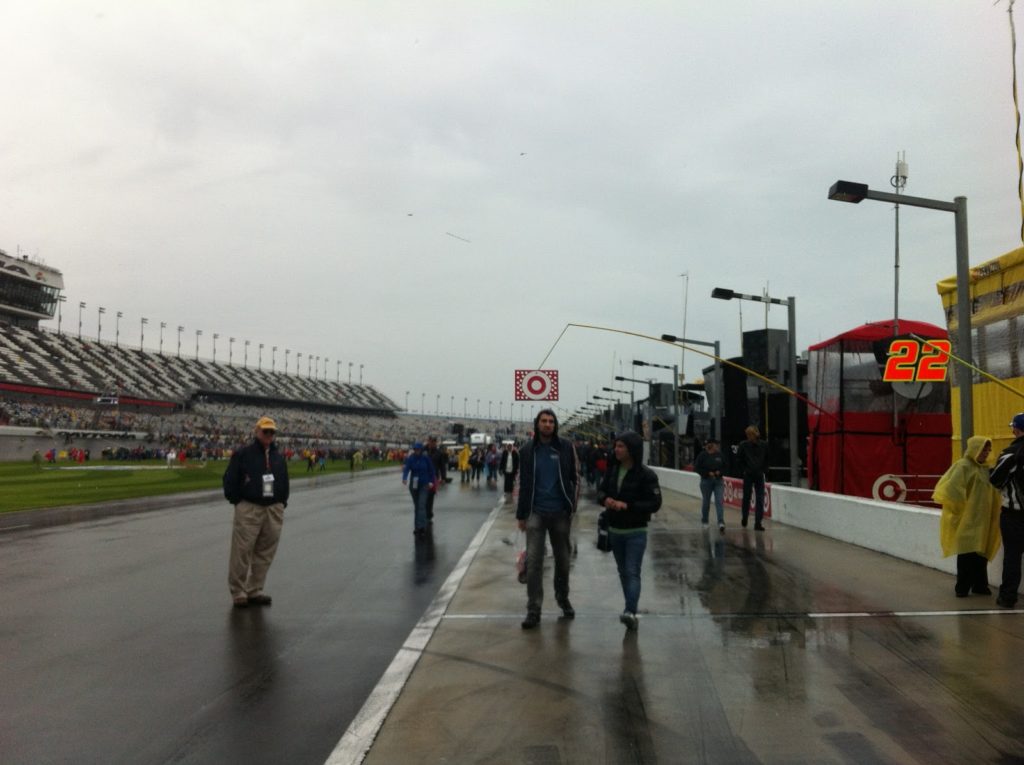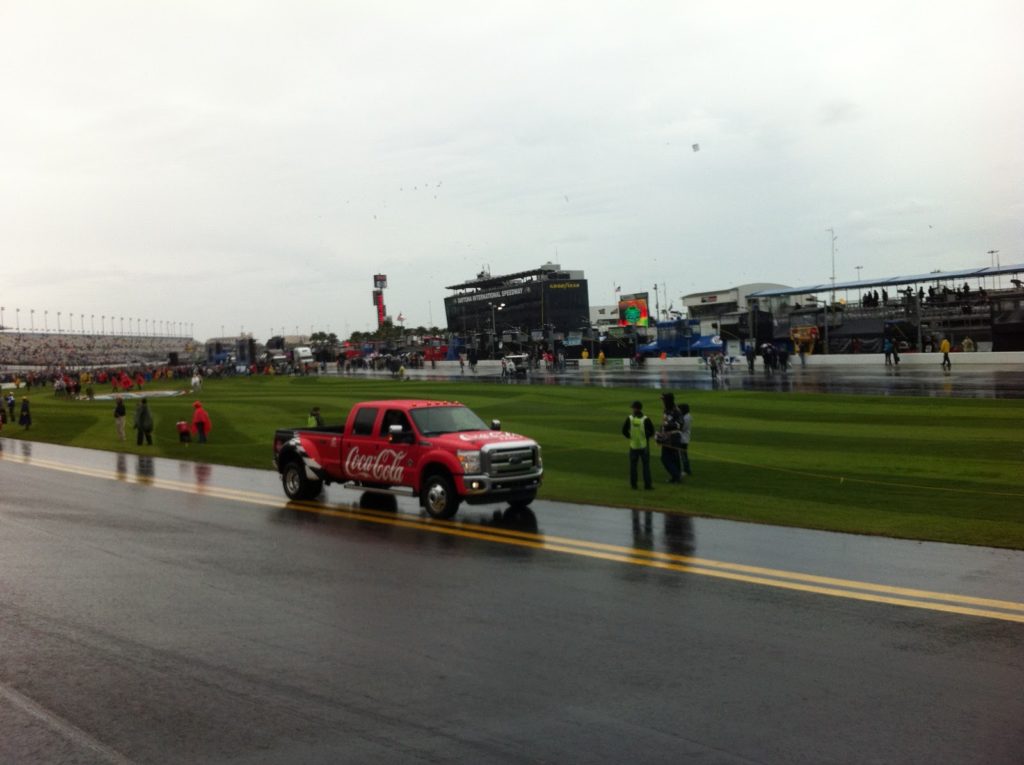 (Visited 49 times, 1 visits today)