I live on an island and it's pretty awesome. Here's what I've been up to recently. 🙂 

A few weeks ago, I stumbled upon this photo of me taken at Morne Fendue Plantation House when I was about 5 or 6 years old.


When we were little, my father would take us to Morne Fendue to visit his Godmother, Auntie Betty. I remember the house being old and creaky, but the garden was what little girls dreamed of. There was so much space to run, hide, skip, jump and, of course, pose. We hadn't been up to Morne Fendue in years, probably not since Auntie Betty passed away, so when I found the picture I told my parents that one Sunday afternoon we should go up to Morne Fendue to see how much has changed in twenty years. So we did…we probably should have called first.

We got to Morne Fendue and the gate to the house was closed. So much for recreating my childhood picture. Instead of returning home, we continued on further north and stopped at Petite Anse for lunch.

On the way to Petite Anse, we took a slight detour to explore the grounds of an old estate in Mt. Alexander, St. Patrick. We found an old mill and a small bed and breakfast called Treetops Grenada. The view from Treetops is spectacular as you look out across the ocean at some of the smaller Grenadine islands and Carriacou in the distance.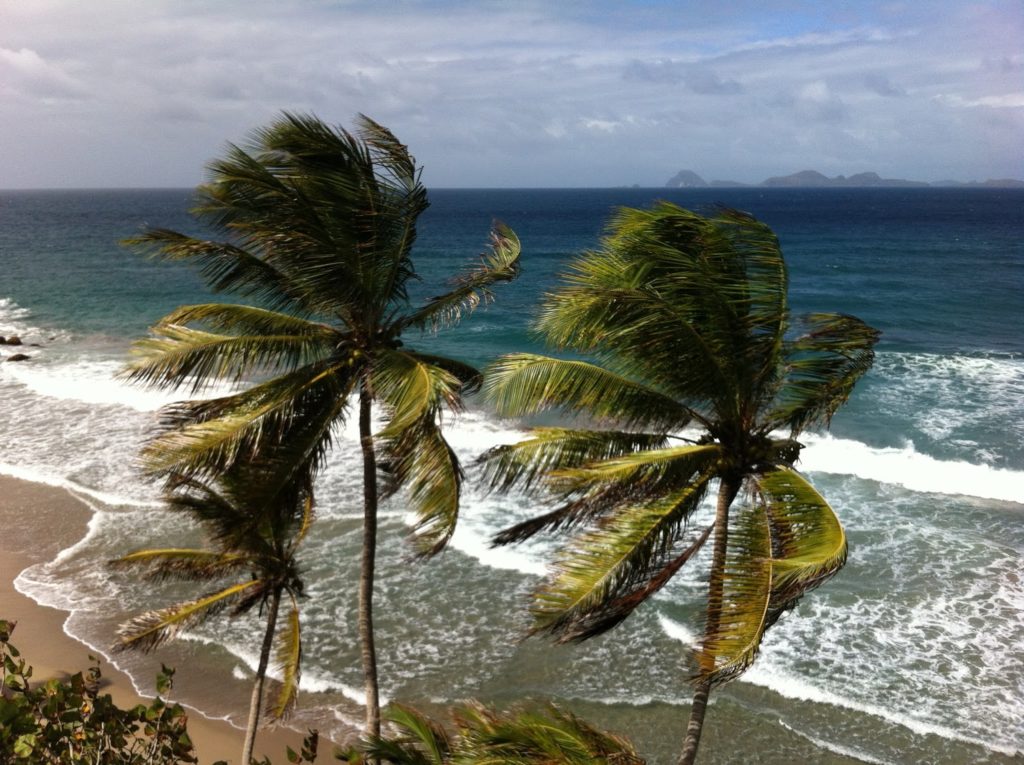 About a week after our Morne Fendue expedition, we left St. George's again and headed up to Belmont Estate to join the Indo-Grenadian Heritage Foundation in celebrating Indian Arrival Day. Observed on May 1st, Indian Arrival Day marks the arrival of the first group of East Indians at Irwin's Bay, St. Patrick, Grenada on May 1st 1857.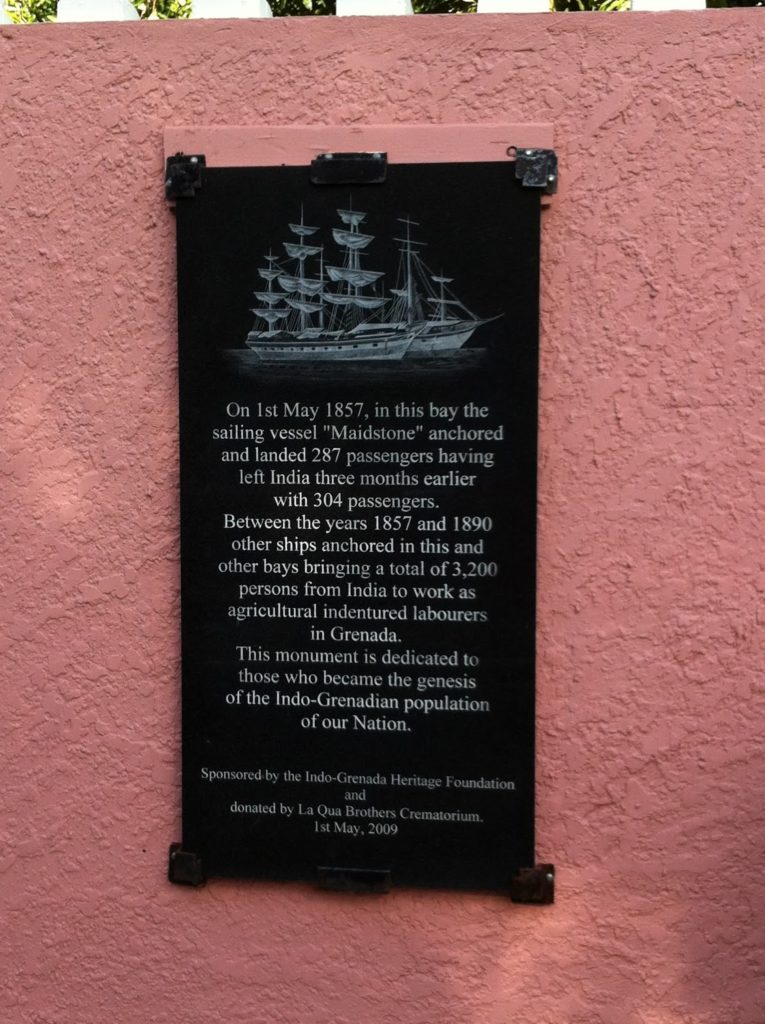 After we left Belmont Estate, we did a little sightseeing that led us to the top of a hill in Resource, St. Mark.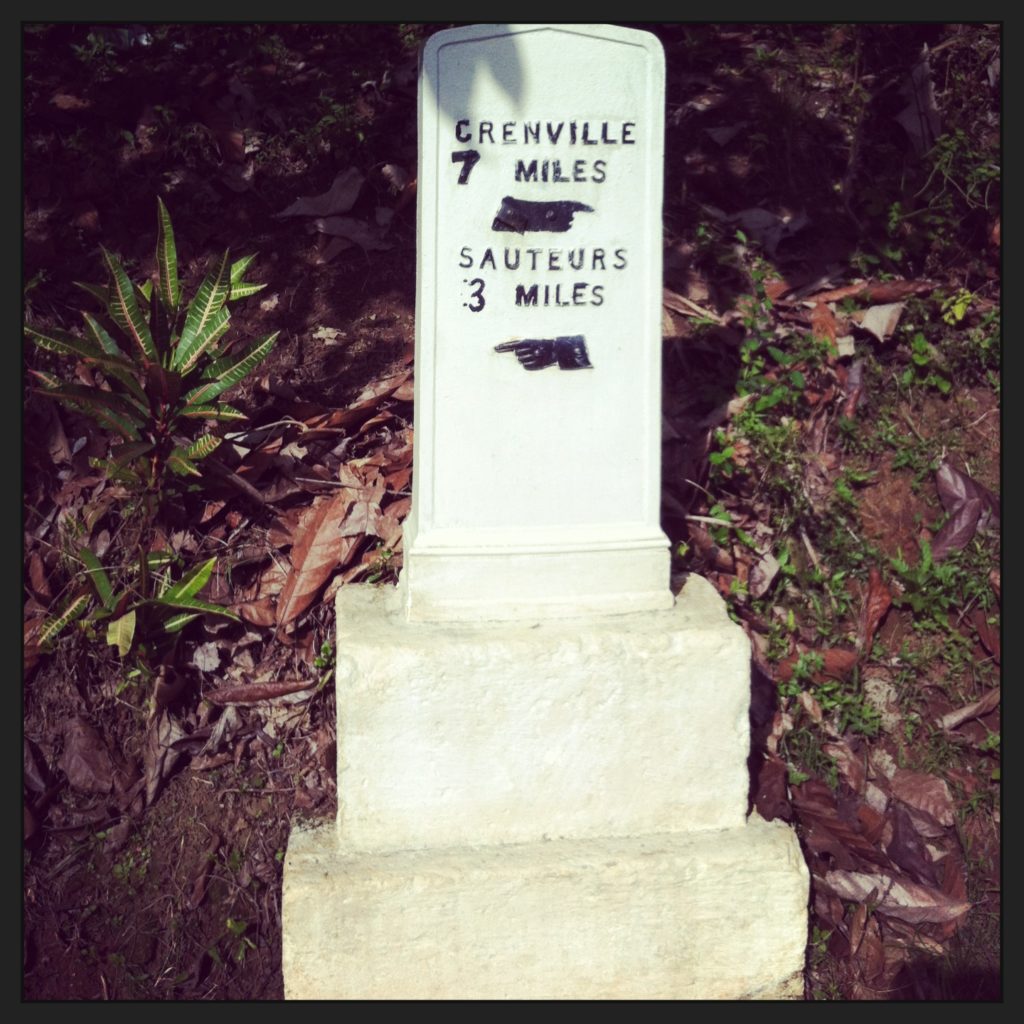 I'm quite certain that we were trespassing on someone's property, but my uncle claimed to know the owner. That made sense, since you'd have to know where you're going to find this secret garden. Surrounded by fruit trees and coppers (cauldrons), the small wooden structure that is probably a bar, was guarded by a feisty little mona monkey who at first, did not seem too pleased by our visit.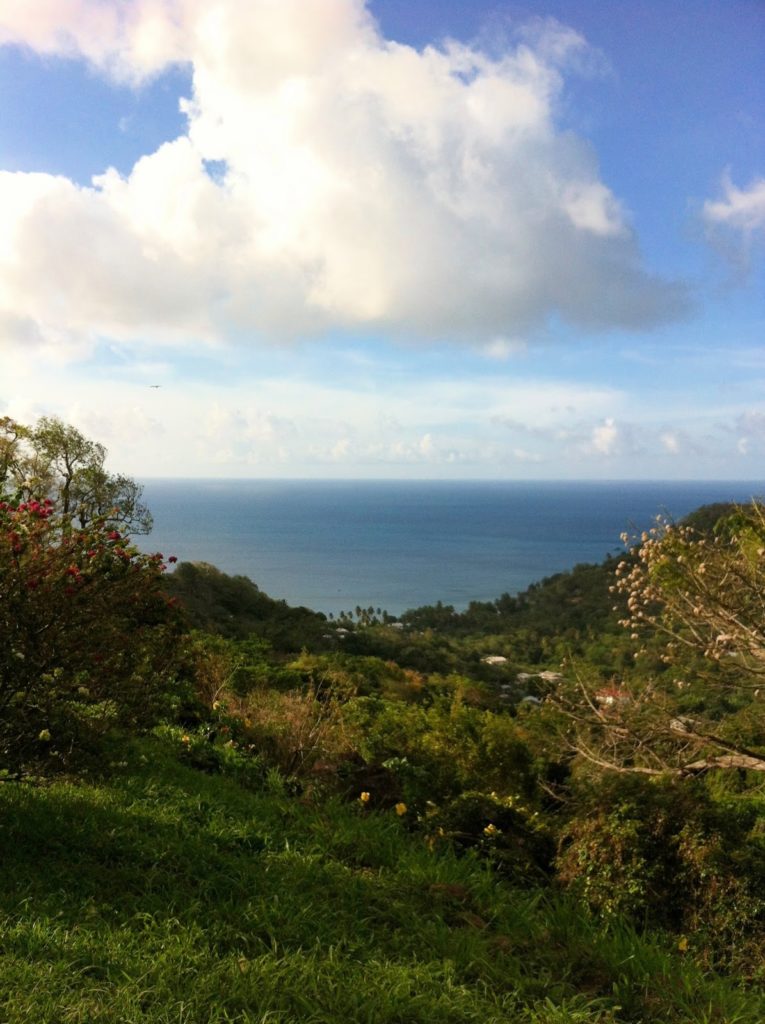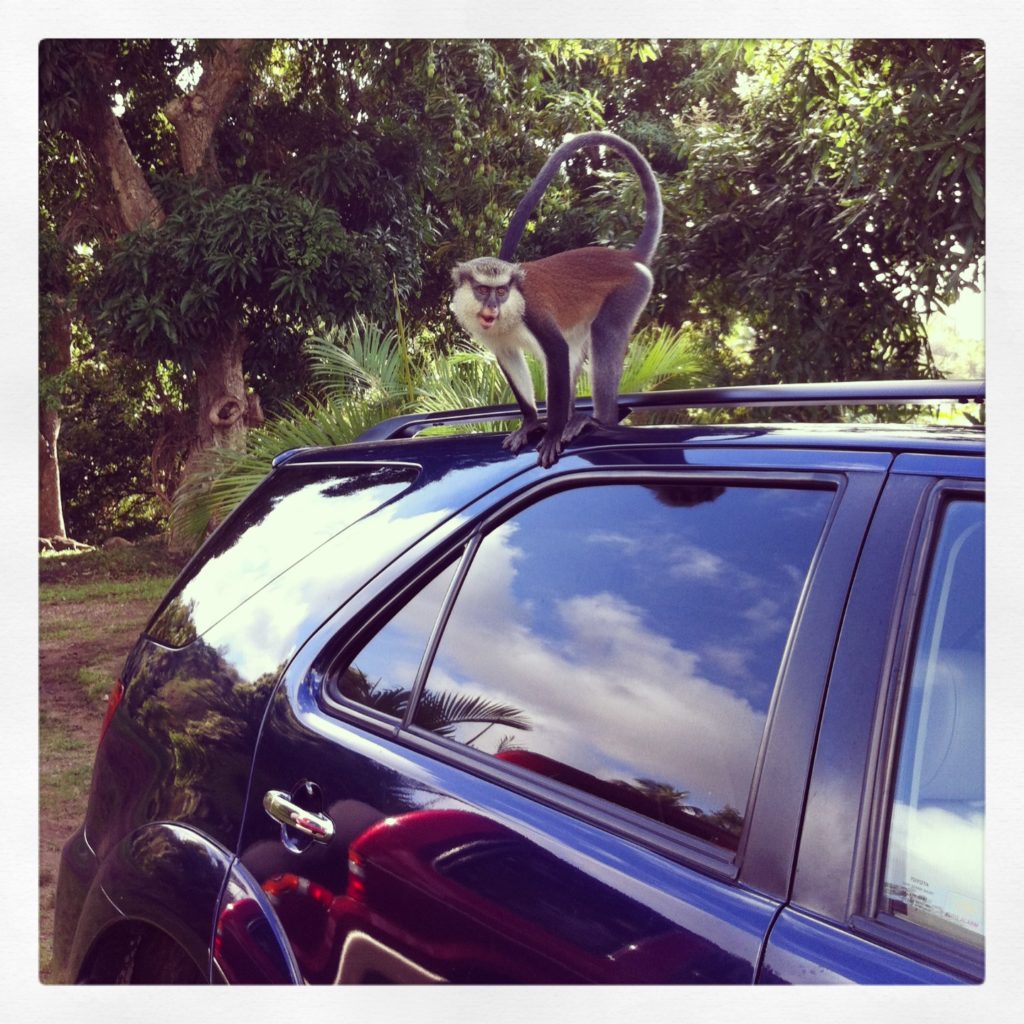 One of the best things about being home at this time of year is that it is mango season and our tree is laden with juicy goodness! I remember a time when while in DC, I bought some mangos at Safeway because they were on special, and being terribly disappointed. This mango, however, did not disappoint. It touched my soul!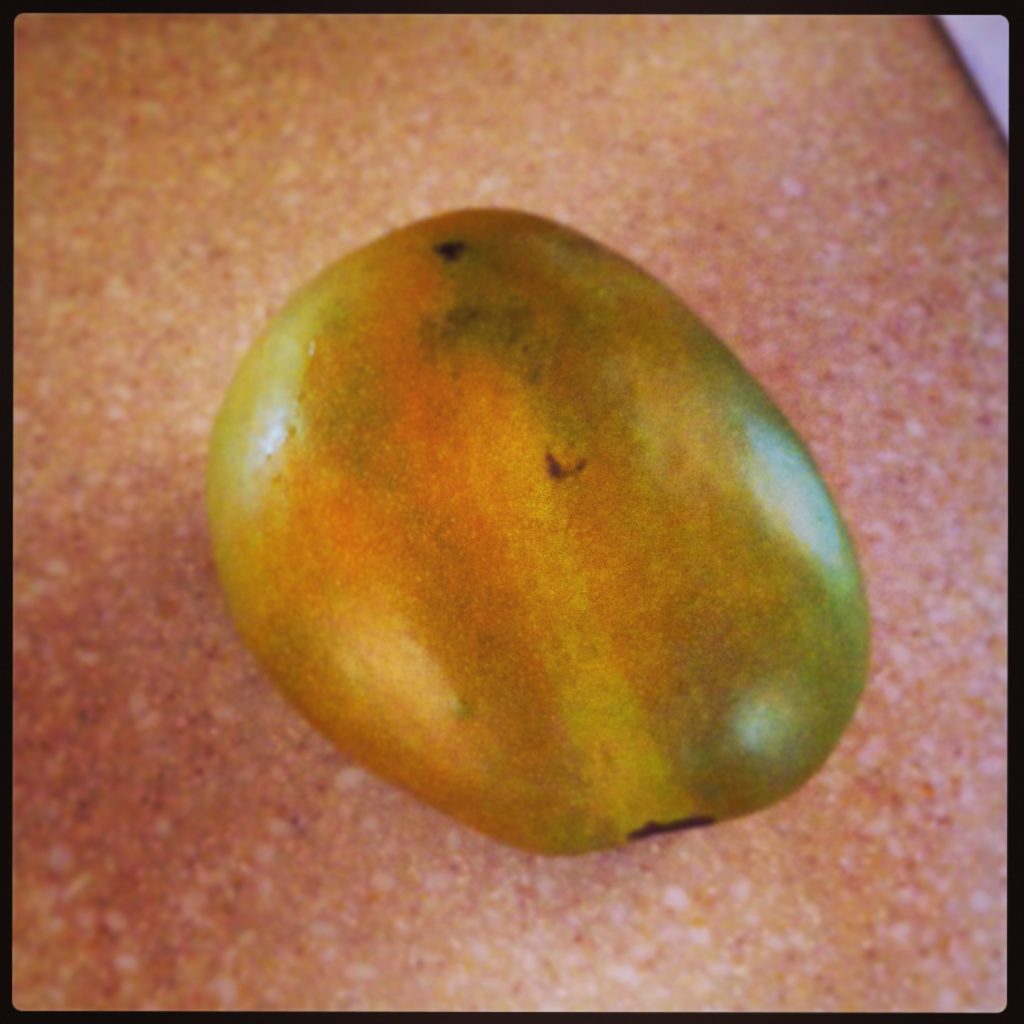 Remember my FUNemployment post where I mentioned that I'd started going to the gym? I'm still going and starting to see results. (!!) So, in keeping with the fitness spirit, I joined about 5,000 other Grenadians for Co-Op Bank's annual Pump it Up Health/Fun walk last Sunday. It was great seeing so many people turn out in their bright pink t-shirts to walk for a good cause. The proceeds from the walk were donated to the Grenada Cancer Society.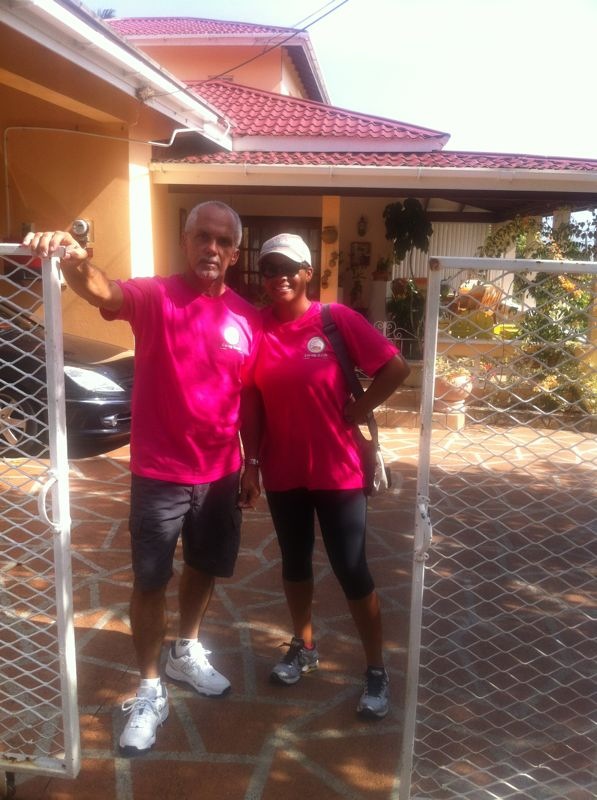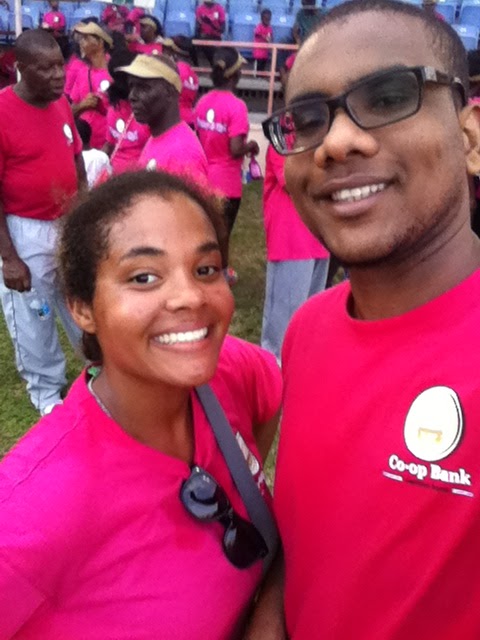 (Visited 288 times, 1 visits today)