If you haven't already, you should read Popcorn Chronicles first. 

I tried my kettle corn experiment again and the experience was much less disastrous. I took a different approach this time, so unlike my first attempt, I managed to get most of the popcorn to stay inside of the pot. I used a different pot (one with a better cover) and I put all of the ingredients in first before I turned on the heat. This way I was able to stir the sugar and kernels and actually get the cover on properly.

This time my popcorn tasted more like kettle corn and less like Cracker Jack, but some serious burning happened on the bottom of the pot. I'm either using too much sugar or I'm just leaving the pot on the fire for too long. Either way I think I'm finished with the kettle corn. It's time to move on to something else. I've been looking for some seasoned popcorn ideas so I'll try those out this weekend. That is, of course, if I can clean my Mother's pot.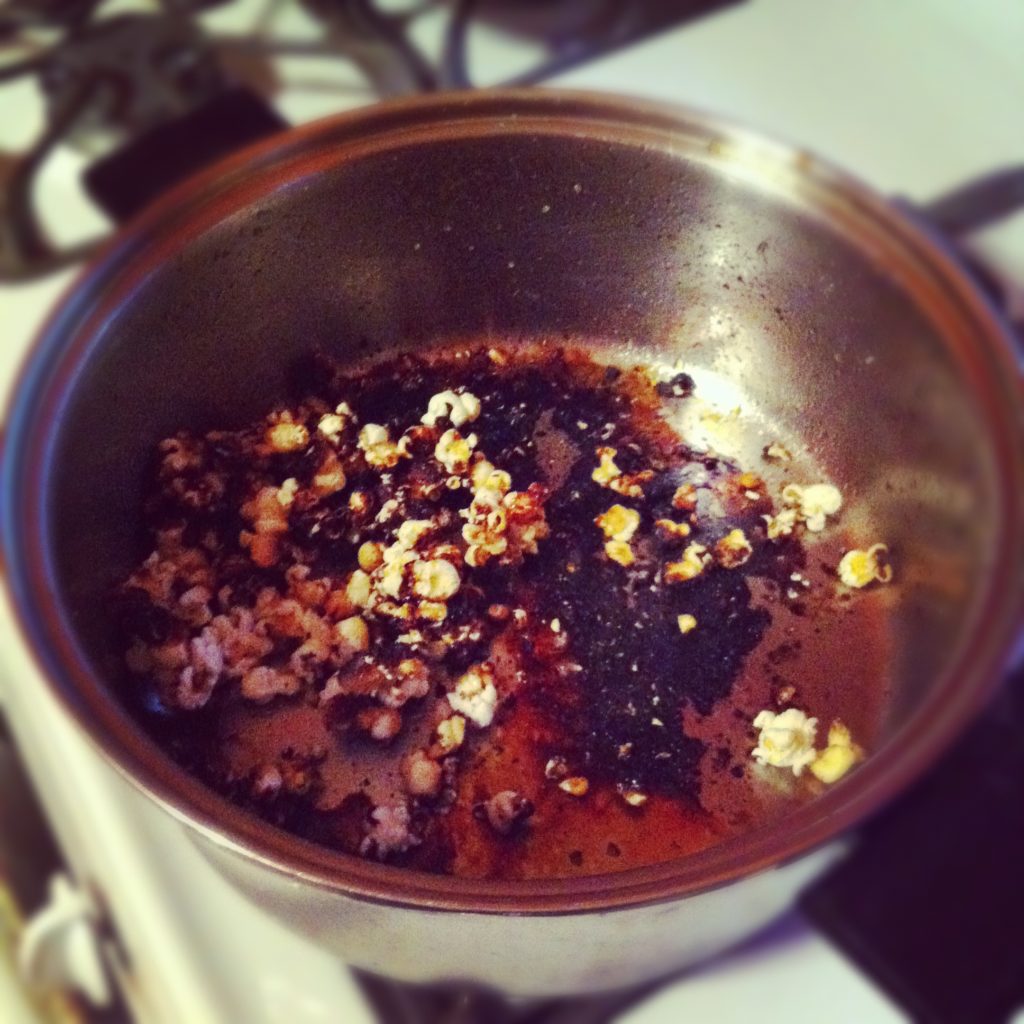 (Visited 53 times, 1 visits today)