Pretty woman the kind I like to meet…

When I was younger my babysitter Carol had a VHS tape of the movie Pretty Woman featuring Julia Roberts and Richard Gere. Based on the foggy memory of my eight year old self, I think we looked at it every day for about a month. Carol would send me away for the parts I guess she deemed too raunchy for me, and since I haven't seen the movie since then I don't remember much about it. So when I got on to the elevator at the Beverly Wilshire hotel and saw the red seats, I was a little confused. But then it clicked — this is the elevator from the movie!

And no, I wasn't at the Beverly Wilshire to reenact some scenes from Pretty Woman. I was in Beverly Hills to work at the Movies for Grownups Awards Gala. But more on that in a little bit.

We landed in Los Angeles on Saturday at around 11am and it was an absolutely gorgeous day. Seventy degrees, blue skies and a gentle breeze – the complete opposite to what I had left behind in DC. We dropped our suitcases off at the hotel, checked on the event space and headed out to get lunch and do a little exploring. Our goal was to see the beach, so we went down to Santa Monica in search of water. We walked along Third Street Promenade and lingered a bit to observe the various street performers. I swear I saw Hanson performing, but I could be wrong.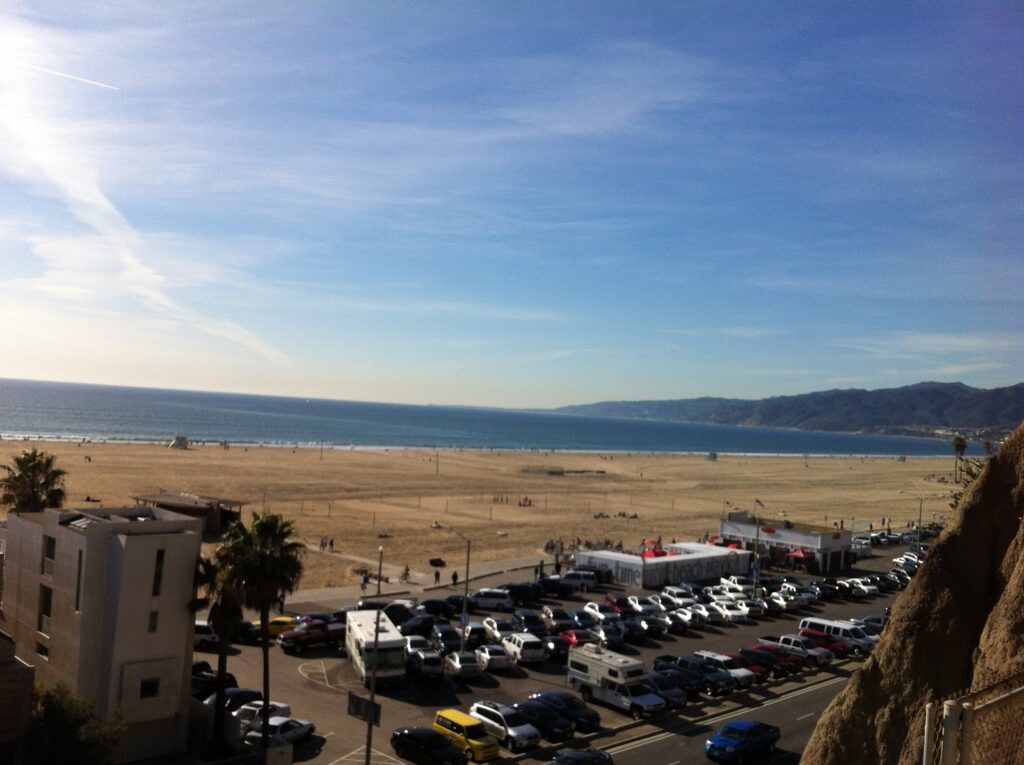 After lunch, we started walking in the direction of the ocean. I could smell the salt as we got closer and for a fleeting moment I felt like I was home. Except the massive expanse of sand that lay between me and the water was a clear indicator that I was nowhere close to home.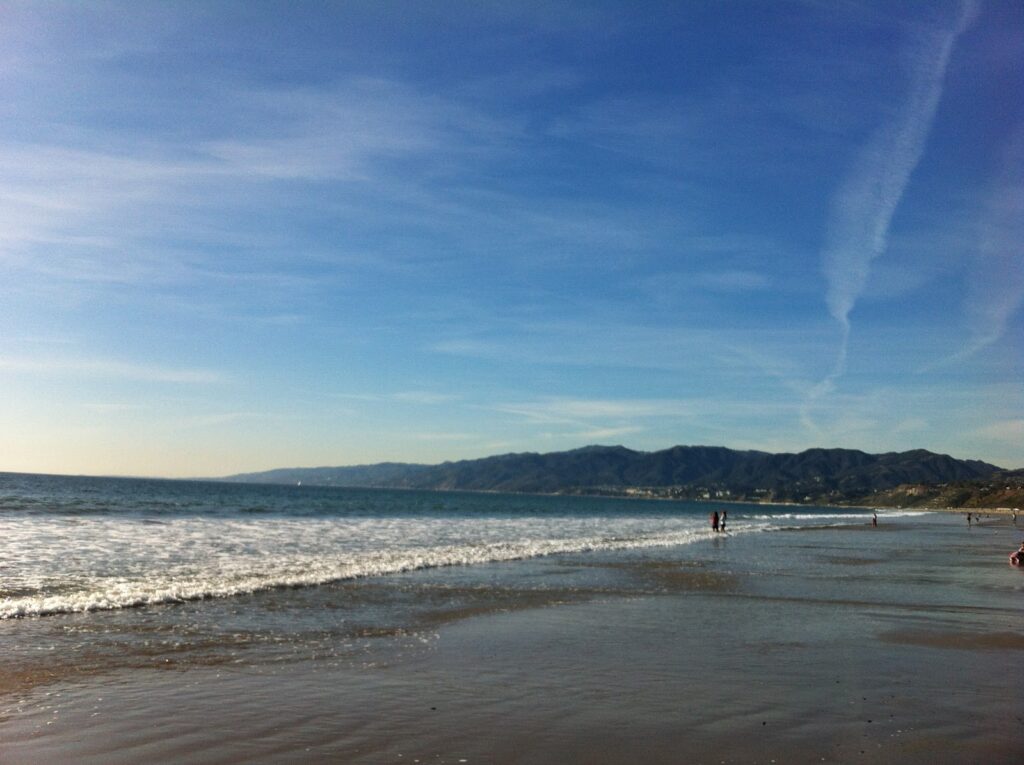 When I finally made it to the water's edge, I paused for a moment to appreciate everything around me. Saturday February 4th 2012 — my first time stepping into the Pacific Ocean and my angel's birthday. Happy birthday Lesley, I know you were with me taking that step into the water.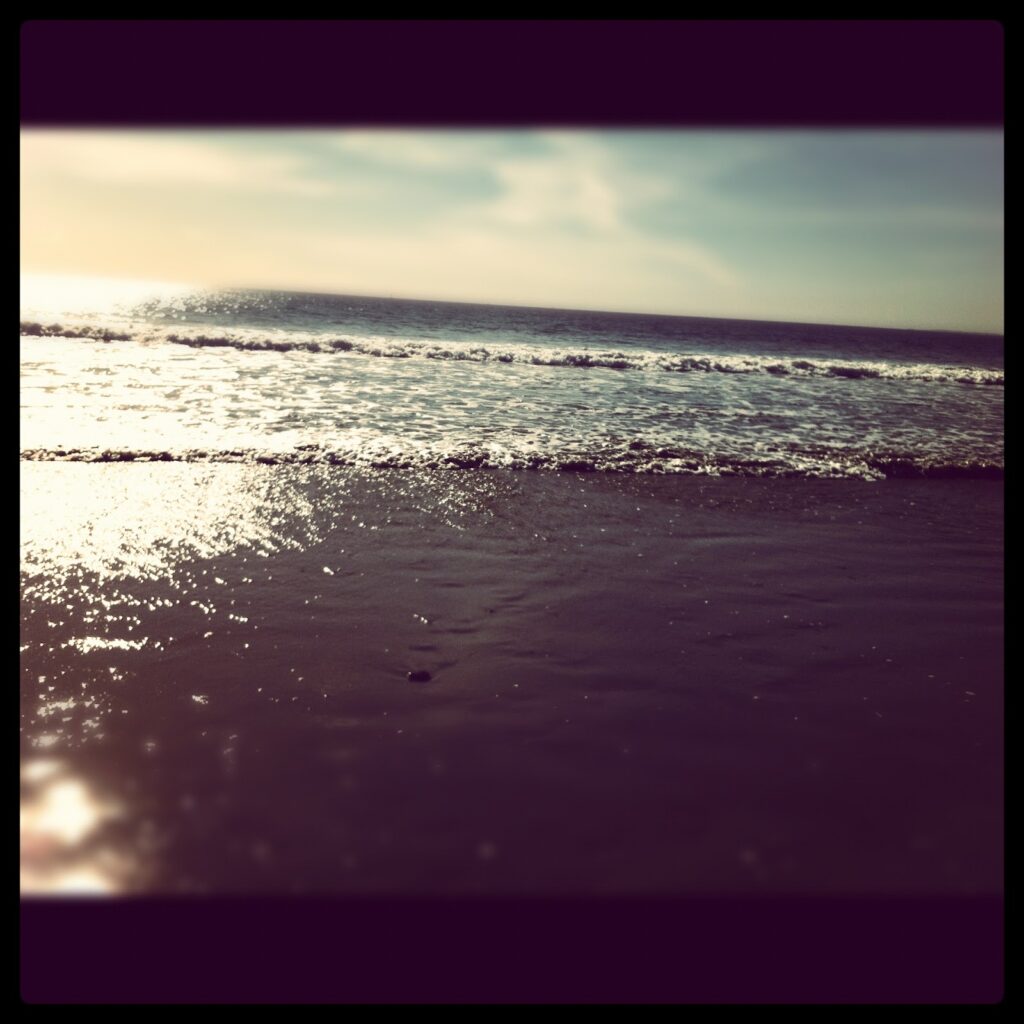 It. Was. Cold.

So much for splashing around in the Pacific Ocean. Instead I looked for shells in the sand and attempted to take artistic photos of the waves crashing on the shore. We returned to the hotel and went for a walk along Rodeo Drive. Window shopping and car spotting.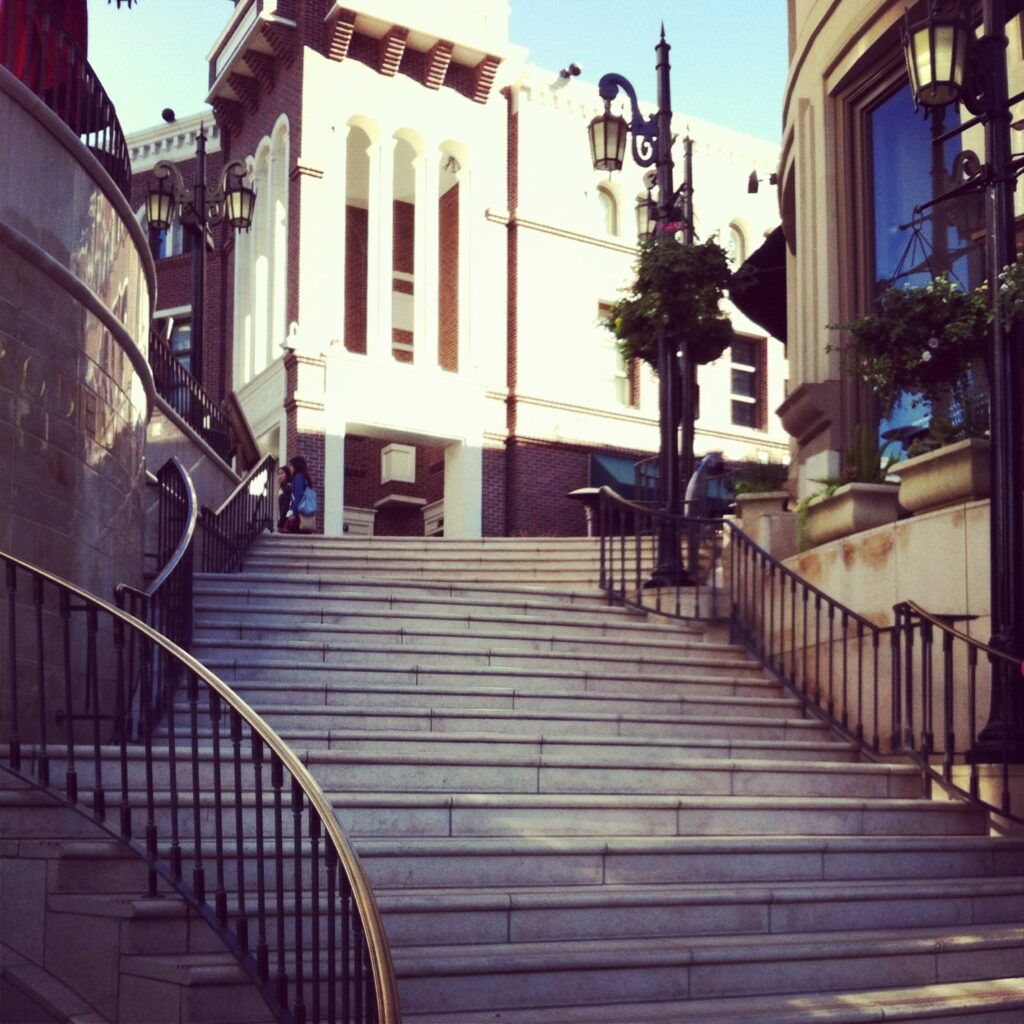 Now back to the reason I was in Beverly Hills. Every year, AARP The Magazine hosts an Awards Gala honoring some of the year's best Movies for Grownups. I was there to coordinate transportation for some of the invited guests and assist with general logistics.

Long hours, hard work and I was never in the same spot for too long once the event started, so I didn't get to take any pictures. But I did get to escort Burt Young to the red carpet and to his seat for dinner. A little cranky, but he was an adorable little old man. Goran Visnjic is even more gorgeous in person than on ER. Meryl Streep and Sharon Stone looked stunning. It was hard trying not to act a little star-struck, especially during those moments when it dawned on me who the person I was greeting actually was. At least this time I managed more words than a feeble "Hi".


(Visited 58 times, 1 visits today)